FanDuel Daily Fantasy Basketball Helper: Wednesday 10/19/22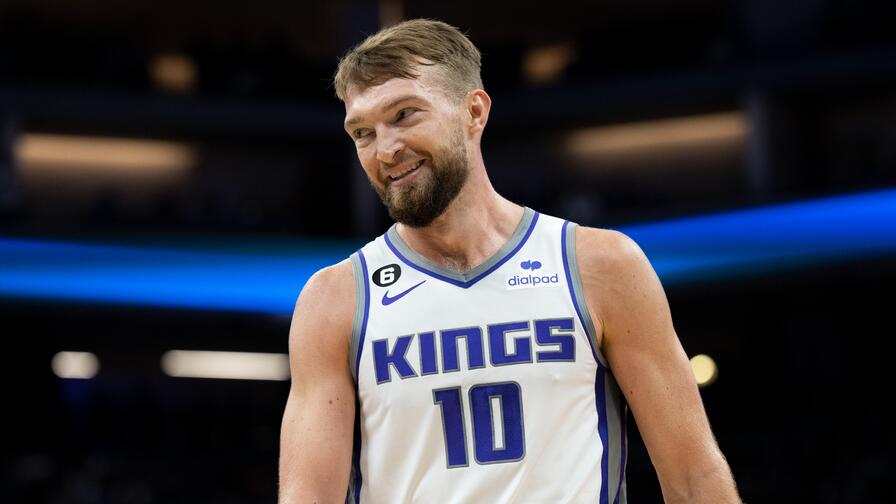 Since it's much simpler to predict than baseball or football, basketball daily fantasy would get plenty of votes as the best sport to play on FanDuel. Players usually stick to the same minutes and produce at roughly the same rate. Sounds easy, right?
Well, as a result, NBA daily fantasy is extremely reliant on a player's opportunity, so you'll need to make sure that you're up-to-date with key injuries. Our projections update up until tip-off to reflect current news, we have player news updates, and the FanDuel Scout app will send push notifications for pressing updates regarding your players.

With so much changing so quickly, we're here with plenty of tools to help you out. We have daily projections, a matchup heat map, a lineup optimizer, and a bunch of other great resources to help give you an edge.
We'll also be coming at you with this primer every day, breaking down a few of the day's top plays at each position.
Let's break down today's main slate on FanDuel.
The Slate and Key Injuries
Away
Home
Game
Total
Away
Implied
Total
Home
Implied
Total
2021-22
Away
Pace

2021-22
Home
Pace

Orlando
Detroit
217
106.8
110.3
11
12
Washington
Indiana
226.5
113.8
112.8
23
16
New
Orleans
Brooklyn
230.5
113.8
116.8
21
10
New
York
Memphis
226
110.8
115.3
26
3
Houston
Atlanta
233
111.5
121.5
2
19
Chicago
Miami
216
104.5
111.5
17
29
Cleveland
Toronto
214
106.0
108.0
26
25
Oklahoma
City
Minnesota
226
107.8
118.3
13
1
Charlotte
San
Antonio
224
111.5
112.5
5
4
Denver
Utah
225.5
116.3
109.3
20
22
Dallas
Phoenix
215.5
105.5
110.0
30
9
Portland
Sacramento
228.5
113.3
115.3
15
8

If you're new to this NBA helper, this is the most important section. Player picks can change through injury shifts throughout the day, which is always why it's vital to stay tuned to our projections instead of taking my picks as gospel.
Instead, as the veterans know, injury news drives value in NBA DFS. So, this will always be where to monitor the day's top news from the injury report.
The headliner on there today is LaMelo Ball. The Charlotte guard won't play due to an ankle injury, freeing up opportunities for his teammates.
In Miami, Bulls guard Zach LaVine is already questionable managing a knee injury. He's questionable. Alex Caruso (calf) is also questionable.
The Grizzlies are hosting the Knicks, and Memphis will likely be without Dillon Brooks (thigh), who is listed as doubtful.
The new-look Kings will be without rookie Keegan Murray. He's currently in COVID-19 protocol. Kevin Huerter (ankle) is also questionable for Sacramento.
Jalen Smith (knee) is a promising young player for Indiana, but he is questionable to start his season Wednesday.
Other projected rotation players out include Houston's Jae'Sean Tate (ankle), Toronto's Otto Porter (hamstring), Detroit's Alec Burks (foot), Orlando's Markelle Fultz (toe), Miami's Victor Oladipo (knee), and Brooklyn's Seth Curry (ankle).

Guards
The NBA's scheduling can be so clever. Luka Doncic ($10,900) debuts at the scene of last year's crime in Phoenix tonight.
Doncic, the betting favorite for MVP, will be a fantasy fixture all year. He was second in the NBA last year in usage rate (36.8%) while averaging 9.2 rebounds and 8.8 assists per 36 minutes -- and that was with Jalen Brunson in the mix. He'll be able to do whatever he wants when active this year.
Notably to me, both Trae Young ($9,100) and Dejounte Murray ($8,800) hold much lower salaries than last year, but that's because the two are now teammates in Atlanta. Both come with risk despite the incredibly desirable matchup with the Rockets, who project to be bottom 10 in defensive rating once again.
My favorite place to look for point guards might be Sactown. Damian Lillard ($8,200) and De'Aaron Fox ($8,000) both averaged 1.10 FanDuel points per minute last year, but their floor situations are better.
That's because Tyrese Haliburton ($8,000) is now in Indiana, and C.J. McCollum ($7,300) is now in New Orleans. Both are viable at their salaries, as well.
As for value at guard, Josh Giddey ($6,000) might not play much later into the season as Oklahoma City tanks for Victor Wenbenyama, but the do-it-all stat stuffer has a fair salary given he also appears to have added a three-ball (53.3% from deep in preseason).
Elsewhere, Monte Morris ($4,900) is now the starting point guard in Washington. Even as the fourth scoring option -- at best -- there, he'll still probably see a usage bump away from Nikola Jokic ($11,600).
Cole Anthony ($5,800), Devin Vassell ($5,800), Kyle Lowry ($5,500), and Jaden Ivey ($4,700) are some other full-time guards with moderate usage who are projected well by numberFire.
Wings
Last year, small forward was the worst spot to fill on FanDuel by a country mile. It's hard to go wrong plugging Kevin Durant ($10,000) in there.
Durant's tumultuous offseason ends Wednesday. He's headed back to Brooklyn after a trade request that was pulled due to lack of interest. Still, Durant posted a 31.0% usage rate last year that he parlayed into 1.35 FanDuel points per minute, and those should only go up with James Harden now in Philadelphia.
It falls off quickly from there. DeMar DeRozan ($8,700) has a tough matchup with the Heat's stellar defense, and Jimmy Butler ($8,400) and Anthony Edwards ($7,700) could easily end up a tertiary option scoring tonight. That's not good enough on a slate this large.
As a result, I'll probably plug value plays in here more often than not. That starts with Charlotte's Kelly Oubre ($5,100). Oubre's 25.9% usage rate in floor situations without LaMelo last year led the entire team, and he was second in FanDuel points per minute to Terry Rozier ($7,200). Both Oubre and Rozier -- and Gordon Hayward ($6,100) -- are extremely viable given Miles Bridges is no longer with the team.
Saddiq Bey ($5,200) also stands out in a full-time role for the Pistons. He'll have a path to more rebounds with Jerami Grant now in Portland.
Especially in cash and single-entry formats without much news that hasn't been salary-adjusted, you'll want full-time players in every slot. More of them projected well at small forward, per numberFire, include Desmond Bane ($6,300), Harrison Barnes ($5,300), Buddy Hield ($5,300), and Cameron Johnson ($4,300).
Bigs
Believe it or not, Nikola Jokic isn't the slam dunk he was last year up here.
Jokic's salary is a hefty one to pay with both Jamal Murray ($6,200) and Michael Porter Jr. ($5,100) returning to Denver's lineup. In 2021 when both MPJ and Murray played consistently through April, Jokic averaged just 1.57 FanDuel points per minute. His floor is still high, but sharing the basketball more might inhibit his ceiling despite an elite matchup with the tanking Jazz.
My favorite game stack of the night is the 228.5-point total between the Blazers and Kings, so I'll prioritize Domantas Sabonis ($8,600) and Jusuf Nurkic ($7,100) instead. The two averaged 1.26 and 1.35 FanDuel points per minute, respectively, last year after the trade deadline, so they just seem under-salaried in a great environment.
I'll likely hold off on Karl-Anthony Towns ($9,300) and Rudy Gobert ($7,800) until we get more information about both. They're salaried close to last year's average, but they'll -- no doubt -- eat into each other's rebounding totals sharing the court in Minnesota.
Bam Adebayo ($7,900) says he wants to up his shot volume closer to 18 per game this season. He's significantly under-salaried if that's the case considering he averaged 11.1 rebounds per 36 minutes last year.
In terms of value plays, Myles Turner ($6,100) would have an elite floor at his salary if Jalen Smith can't go. John Collins ($5,900) is also projected well in a high-total game with Houston, and rookie Jabari Smith ($4,800) is a stud prospect who should get a full-time role on the other side for the Rockets.
Other full-time bigs who are projected well by numberFire include Clint Capela ($5,800), Mitchell Robinson ($5,500), and Aleksej Pokusevski ($4,500).