10 Things to Watch on Day 2 of the NCAA Tournament, Presented by SeatGeek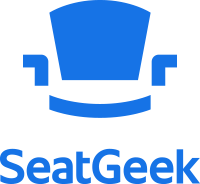 Watching the games today? Why not head to the game? With SeatGeek, you can get the best available seats at the best prices. And with special code NF10, get 10% off your next order of $50 or more. Get tickets now!

The first two days of the NCAA Tournament are probably the best days in sports all year. Find a nice spot on the couch and enjoy the action all day.
There are so many storylines to follow and things to watch. Here are just a few things to pay attention to as the day unfolds.
1. Two Teams Headed in Opposite Directions
Just like Thursday, Friday starts with another matchup between a 7 seed and a 10 seed. We have an interesting case of a game between Providence and Texas A&M in which one team clearly has the momentum coming in.
The Providence Friars are rolling into the tournament off a high note, knowing they are capable of hanging with the best of the best. They had a phenomenal Big East Tournament, beating a tough opponent like the Creighton Bluejays and even defeating a 1 seed in this tournament the Xavier Musketeers. They hung tough with another 1 seed, the Villanova Wildcats, in the Big East Tournament final, taking them to overtime. In fact, their final three games of the tournament went to overtime, and the fact that the Friars won two of them should give them confidence in crunch time going forward.
Meanwhile, the Texas A&M Aggies are limping into the tournament without any momentum at all. They suffered a three-game losing streak in the middle of February and let Colin Sexton just walk through their defense in the waning seconds of the first game of the SEC Tournament. The Aggies aren't completely healthy either; senior guard Duane Wilson hasn't played due to injury since Texas A&M slaughtered Kentucky back in early February, and one of his backups, JJ Caldwell, was kicked off the team. It will be interesting to see if the Aggies can overcome their lack of backcourt depth and slow down the momentum that Providence built in the Big East Tournament.
2. Marshall vs. Marshall
In the 1:30 game, we have a matchup between Coach Gregg Marshall of the Wichita State Shockers and the Marshall Thundering Herd. Besides the quirk of the coach's name being the same as the school he is facing, this is an underrated game for viewing purposes.
You probably know all about Wichita State and their exciting offense, lead by Landry Shamet. So this game is worth watching just for that alone. But Marshall runs a unique offense engineered by Coach Dan D'Antoni. If that name sounds familiar, it's because his brother, Mike D'Antoni, is coach of the Houston Rockets. Dan has taken a leaf out of his brother's playbook in emphasizing shooting the three and scoring from the paint in favor of the mid-range shot.
Marshall also ranks top-10 in pace, so this should be an exciting, offensive-driven game with lots of quick possessions.
3. Track Meet
This is another matchup that you will love if you like games where players are flying around the court. The North Carolina Tar Heels' offense is unsurprisingly extremely efficient, and with their small-ball lineup with Luke Maye at the five, they haven't been afraid to push the pace all year.
But the total on this game isn't over 160 just because of the Tar Heels. Lipscomb pushes the ball up the court quickly, as well, ranking top five in tempo, according to KenPom.com. While they aren't particularly efficient on a per-possession basis on offense, it still will be plenty exciting to see two teams running up and down the court. This game could very well end up being 100-80 with 40 minutes of non-stop action.
4. Mirror Image
When the Butler Bulldogs look across the court at their first round opponent, the Arkansas Razorbacks, they will see themselves (cue Spider-Man meme). Seriously though, it's crazy how similar these two teams are according to our metrics.
For starters they have the exact same nERD. With an 11.66 nERD rating, both teams are solidly above average but certainly not great. And while on the whole both are relatively decent teams, they are also two incredibly inconsistent teams. Butler has a 0.927 consistency rating while Arkansas comes in with a 0.952 mark.
Considering how similar they are, it should come as no surprise that this game truly could go either way. Despite being the lower seed, our Stage Odds say Butler has the slightly higher chance to move on at 50.28%. That's the closest projected matchup of all the Round One games.
5. Press Virginia
Every year rated as one of our most inconsistent teams, the West Virginia Mountaineers are the kind of squad that can make or break your bracket. Part of that is due to their unique playing style with the press defense, which can see them go on long scoring streaks but also on droughts as well. Still, their defense is a sight to see. You should be sure to watch this game because even though we have West Virginia projected to advance, it is a 5-12 matchup and it's called March Madness for a reason.
This game is especially interesting because the Murray State Racers might actually have the guards to deal with Jevon Carter and company. Jonathan Stark is their senior leader but also their best player, averaging nearly 22 points per game. Their assist leader, however, is the excellent freshman Ja Morant. These two players and their ability to avoid turnovers will be key for this underrated Murray State team's chances of pulling an upset. If they can take care of the ball, this game could get dicey towards the finish line.
6. You Just Got Bamba'd
The one-and-done rule is exceedingly controversial, but it is fair to wonder what this college basketball season would have looked like without guys like Trae Young, Marvin Bagley III, and DeAndre Ayton.
Another likely one-and-done guy who we need to enjoy as long as we can before he heads to the NBA is Mo Bamba. He's not talked about quite as much as the other three guys mentioned above, but he deserves to be in the same conversation. Like Bagley and Ayton, he averages a double-double with points and rebounds. However, with his pterodactyl-like wingspan, he is the best rim protector of the bunch, averaging 3.7 blocks per game.
Bamba has been banged up in recent weeks, but he is now 100% and ready to go. Watch him in what could be his last game in a Texas uniform if the Longhorns can't pull off the mild upset against a tough Nevada Wolf Pack squad.
7. The Layoff

Much was made of the Big 10 season being condensed in order to play the Big 10 Tournament a week early in Madison Square Garden. It will be fascinating to see how a team like the Michigan State Spartans, who obviously dealt with so many off-the-court issues throughout the season, handles the extended break between the Big 10 and NCAA Tournaments. Will they use this as an opportunity to come together as a team, or will strife fill the locker room as the focus temporarily shifts away from basketball?
It also doesn't hurt that this Bucknell Bison team is fun to watch. Zach Thomas is an absolute beast both as a scorer and on the glass for them, and if the Spartans aren't focused, the Bison could pull an upset. Or the Spartans and their superior talent could run them out of the building.
8. First-Four Streak
Since the inception of the First Four, one of the winners of the First Four matchups has kept their momentum going and won a game in Round One. And it feels as if that team is often the school that the public didn't think deserved to even make the field. Maybe it's because they have a chip on their shoulder, or maybe we are just reading too much into a small sample.
But the Syracuse Orange fit the billing this year as the team that people didn't think should have made the field. They also get the easier matchup of the two 11 seeds who won their play-in game as they get to face a Texas Christian Horned Frogs team that struggles to defend well instead of a dangerous Florida Gators squad. Can the Orange keep the good times rolling and use their famous zone defense to stifle the Horned Frogs' offensive attack?
9. Michael Porter Jr.
The story of the 8-9 game in the West region is undoubtedly the return of Michael Porter Jr. Well, technically he already returned in the SEC Tournament, but this will still be just his second game since November due to a serious back injury.
Coming into the season, Porter was considered a lock for a top-5 pick in the NBA Draft, so you know he's got plenty of talent. He also has family pride invested in this game; his brother Jontay Porter should be in high school, but came to Missouri early to play with his brother. Jontay has emerged as a go-to option in Michael's absence. The rest of his family is also heavily involved in Missouri athletics.
Porter understandably struggled with rest in his first game, going just 5-17 from the floor. With the week or so of rest since, will Porter have shaken off the rust, or will his Missouri career be over before it really began? Things would certainly have been easier if teammate Jordan Barnett hadn't been suspended for a DUI.
10. Everyone's Favorite Cinderella?
It feels like everyone's favorite 5-12 upset this year is the New Mexico State Aggies. It's for good reason, too, as our Stage Odds give the Aggies a 27.35% chance of advancing past the Clemson Tigers, highest among all teams seeded 12th or lower. Jemerrio Jones is an absolute force for New Mexico State, collecting more than 13 boards per game.
But just because they are the trendy pick doesn't mean they're the right pick. Clemson has been excellent this year in its own right, fully deserving a 5 seed even though they have struggled down the stretch. Clemson's defense has been superb, so the question is if they will be able to score enough to keep the Aggies from pulling the upset. Tune into the nightcap to find out what happens.
Want to get a huge leg up on your March Madness pool? Subscribe to numberFire and get instant access to power rankings, bracket picks, game simulators, and tons of awesome expert advice to help you make the right decision.

Even better, we're offering our subscriptions at $19 over the first month when you use the promo code BRACKET.

Find Out More