5 NBA FanDuel Value Plays for 10/20/17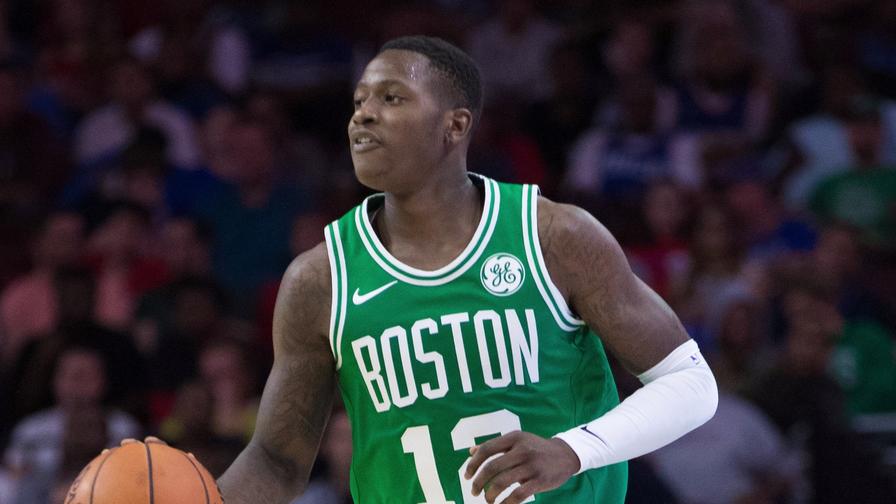 One of the keys to finding success in daily fantasy basketball is uncovering potential value plays. If you're looking to roster a stud player or two, you need to consider squeezing in one of these lower-priced options into your lineup.
Let's take a look at five players who can help fill in the gaps in your lineup.
Terry Rozier, PG, Boston Celtics
FanDuel Price: $4,600
Projected FanDuel Points: 24.6
Projected FanDuel Value: 5.35
The Boston Celtics travel to face the Philadelphia 76ers tonight in a game with a 216.5-point over/under, fifth-highest of the night, but still pretty darn hefty. Marcus Smart is "likely out" tonight, according to head coach Brad Stevens. Jaylen Brown is also nicked. That should lead to extended minutes for Terry Rozier, who has played 19 and 26 minutes in his two games to date. He's averaged 33.0 FanDuel points per game with that time, thanks to 6 steals, which are now 3 points apiece on FanDuel.
Avery Bradley, SG, Detroit Pistons
FanDuel Price: $5,100
Projected FanDuel Points: 27.7
Projected FanDuel Value: 5.43

Avery Bradley and the Detroit Pistons face the guard-heavy Washington Wizards on the road, and Bradley's perimeter defense will be needed against John Wall and Bradley Beal. Bradley played just 23 minutes in Detroit's opener, but that was primarily due to foul trouble. We project Bradley for 33.7 minutes in a pace-up situation for the Pistons against the speedy Wizards.
Bojan Bogdanovic, SF, Indiana Pacers
FanDuel Price: $3,700
Projected FanDuel Points: 19.6
Projected FanDuel Value: 5.29
With Myles Turner unlikely to play tonight for the Indiana Pacers, Bojan Bogdanovic should have safe minutes. He played 29 against the Brooklyn Nets in the opener but had only 14 points (and 3 turnovers) to show for it. In a matchup against the Portland Trail Blazers, Bogdanovic should have a solid floor, considering the 224.5-point over/under.
Dragan Bender, PF, Phoenix Suns
FanDuel Price: $3,000
Projected FanDuel Points: 20.2
Projected FanDuel Value: 6.72
The Phoenix Suns host the Los Angeles Lakers in a game with a 218.5-point total and a tight 3-point spread. That's a good sign for fantasy relevance, and Dragan Bender, who played 20 minutes in the opener, is minimum salary. He mustered 14.4 FanDuel points despite going 0 for 5 from the field, thanks to 7 rebounds, 1, block, and 1 steal. You'll have to knock him down a tad if Alex Len ($4,100) plays (Len is probable). Len, if expected to play heavy minutes, also would make for a strong value option against the Lakers' frontcourt.
Timofey Mozgov, C, Brooklyn Nets
FanDuel Price: $3,500
Projected FanDuel Points: 20.9
Projected FanDuel Value: 5.98
The best fantasy game of all tonight is the Nets against the Orlando Magic in Brooklyn. The total is a slate-high 225, and the spread of 1.5 points is the tightest of the 10-game docket, as well. The algorithms like Mozgov, though he produced just 5.6 FanDuel points in 14 minutes against the Pacers in the opener. But he should have more of a role against Nikola Vucevic than he did against Myles Turner and the Pacers' more athletic frontcourt.
There's just a lot of value to be found in this game on either side, even in terms of spending up for D'Angelo Russell ($8,000) with Jeremy Lin out for the season and Rondae Hollis-Jefferson ($5,200).