DraftKings Daily Fantasy Football Helper: Super Bowl LII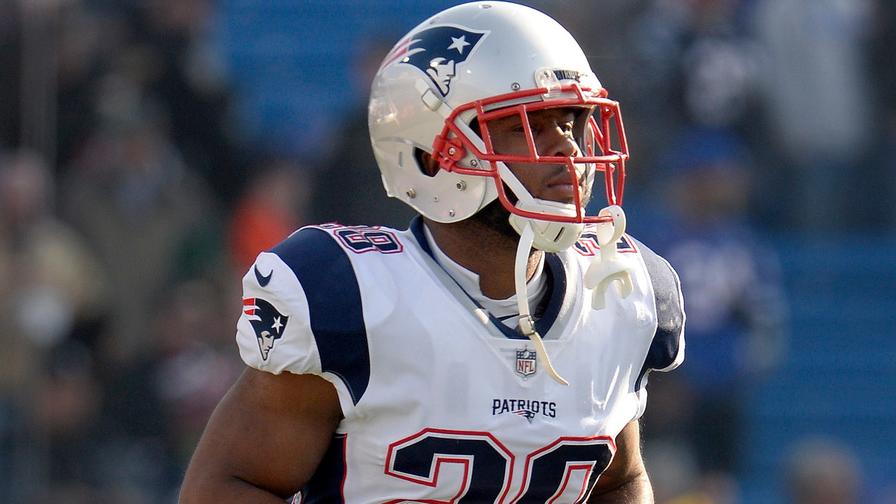 For this week's Super Bowl-only single-game slate, DraftKings is using their new Showdown contest format. A valid lineup requires four offensive players and two defensive players (regardless of position) while staying within the $50,000 salary cap. That means you could play both of the quarterbacks competing in Super Bowl LII, or just one of them, or even none at all.
Just because the daily fantasy season is ending for football doesn't mean you need to wait months for your next DFS contest. Here at numberFire, there are many excellent premium tools to sharpen your process across numerous sports. As a subscriber, you aren't limited to just NFL DFS. Indeed, NBA and NHL content is also available as those sports are each well into their respective regular season. And, of course, there will be MLB material with Opening Day coming at the end of March.
Offensive Players
Tom Brady ($15,500) - Playing the GOAT as he pursues his sixth Super Bowl ring will cost you $2,700 more than anyone else on the slate. But that's OK. After all, Brady is easily numberFire's highest projected fantasy performer for Super Bowl Sunday.
Meanwhile, the opposing Philadelphia Eagles have only allowed a combined 17 points thus far in the playoffs to the Atlanta Falcons and Minnesota Vikings. And outside of Eli Manning torching the Eagles twice in the regular season, only two quarterbacks have thrown for more than 270 yards against them all season. With a resume like that, it's no wonder that when it comes to defending the pass Philadelphia ranks second to only the Jacksonville Jaguars in numberFire's schedule-adjusted metrics.
As for Brady, he was averaging a mere 238 passing yards per game over his last six regular season contests. In December, he threw just six touchdowns and was intercepted five times. Queue the predictable "Tom Brady is in decline" clips and articles.
Then the playoffs started, and Brady was back to being, well, Brady. To begin his sizzling postseason run, he dismantled the Tennessee Titans before dumping the historically dominant Jaguars defense despite having a dozen stitches in his throwing hand. All told, Brady enters Super Bowl LII with a 67 percent completion percentage in those last two games to go along with 627 passing yards, 5 touchdowns, and no interceptions.
Nick Foles ($12,800) - If you look at just New England's last four games, their Success Rate against the run would be tops in the league, according to Sharp Football Stats. During the playoffs, they've embarrassed Derrick Henry (12 carries, 28 rushing yards) and held Leonard Fournette (24 carries, 76 rushing yards) within check. That's bad news for Jay Ajayi ($8,300). He's a similar fairly one-dimensional, early-down grinder and was one of the league's more inefficient runners, per our metrics.
Enter Foles, who was historically great against a very stout Minnesota Vikings pass defense. Over the course of the season, New England ranked 22nd in Passing Success Rate and middle of the pack in limiting Explosive Passing (any pass play of 20 yards or more). For the sake of comparison, Minnesota was eighth and fourth in those categories, respectively.
Now, if you take out both the disastrous Week 16 game against the Oakland Raiders and a brief Week 17 appearance, Foles has three games of strong performances on his very abbreviated resume. In addition to throwing a combined seven touchdowns against the New York Giants, Atlanta Falcons, and Minnesota Vikings, Foles averaged 278.3 yards per game with a completion percentage better than 72 percent.
Danny Amendola ($9,500) - Back when Amendola signed with New England in 2012, he was considered to be a Wes Welker replacement and Brady's next target hog slot receiver. But Julian Edelman had other ideas while he struggled to stay healthy and eventually had to take annual pay cuts in the offseason to stay with the team.
While Amendola had a few moments during the regular season, he's looked the part of Welker or Edelman this postseason. He caught 11 of 13 targets for 112 yards against the Titans before scoring 2 touchdowns the following week against the Jaguars. Let's also not forget that he came up big in last year's Super Bowl, snagging 8 of 11 for 78 yards, a touchdown, and the pivotal two-point conversion to send the game into overtime.
It doesn't hurt knowing that the Eagles have been slammed by slot receivers on multiple occasions, like Cooper Kupp (7 targets, 5 receptions, 118 yards, 1 touchdown) in Week 14 and Sterling Shepard, who exceeded 130 yards in both regular season meetings.
James White ($8,100) - Our metrics have the Eagles as a top-five rush defense. Per Sharp Football Stats, the unit is inside the top-10 in both Rushing Success Rate and Explosive Rushing. That's why last year's Super Bowl hero could be a major factor once again as a receiver in the passing game. During the regular season, the Eagles' defense faced the seventh-most targets to running backs. Last week against Minnesota, Jerick McKinnon led his team in receptions (11) and receiving yards (86).
You have to go back to Week 4 to find the last time White was given double-digit touches in a game. Since returning from a multi-week ankle injury, though, he has scored three times in two playoff games. He was handily out-snapped by starter Dion Lewis ($8,900) against the Titans. However -- in a far more interesting development -- the duo played an equal number of snaps in the AFC title game.
Nelson Agholor ($7,400) - Coming off a two-touchdown performance against Minnesota, Alshon Jeffery ($10,000) is priced extremely high. He's only seen a total of 10 targets in two playoff games, though. Meanwhile, Agholora saw a respectable seven targets and comes at a very significant discount. Also, if you count his three rushing attempts, Agholor equals Jeffery in postseason touches. Interestingly enough, Agholor has been credited with carry in four consecutive games.
New England features two quality outside corners in Stephon Gilmore ($3,600) and Malcolm Butler ($3,800), but it's been a struggle at times for Eric Rowe ($2,300) in the slot. And if Bill Belichick is looking to take away the Eagles' best weapons, it's best to focus of Jeffery and Zach Ertz ($9,300). The Eagles tight end caught all 8 of his targets for 93 yards in the NFC title game and has now exceeded 17 DraftKings points in three of his last four games.
Defensive Players
Brandon Graham ($4,100) - If Philadelphia can get to Brady with pressure via pass rush, Graham will likely be a big part of the solution. He led the Eagles with 9.5 sacks, a full 4.0 sacks ahead of Fletcher Cox ($4,500). And not only is Graham less expensive than Cox, he's a full $1,000 cheaper than the top defensive player on the Super Bowl slate. Graham also more than doubled Cox in the number of tackles he recorded.
Graham is likely being discounted because he hasn't recorded a sack since Week 15. However, our projections still give him a slight edge over Cox as the player most likely to sack Brady. In the AFC title game, the Jaguars brought Brady down three times. From Weeks 13-17 of the regular season, he was sacked an average of 2.2 times per game. As a bonus, Graham also carries the fourth-highest tackles projection among all Eagles.
He's also priced in an area that could result in others clicking elsewhere. Graham is sandwiched between James Harrison ($4.200), who carries significantly more name value, and maligned cornerback Jalen Mills($4,000), who could rack up a lot of tackles if he's picked on and schemed against.
Patrick Chung ($3,900) - The movable chess piece of the New England defense is Chung. After four years in New England, the former second-round pick left for Philadelphia. The ill-fated stint ended after one season and resulted in a quick Patriots reunion. Head coach Bill Belichick recently admitted he misused Chung during his first go-round with the Patriots. After moving him from free safety to strong safety, Chung can now be found all the field -- either in the secondary protecting against the pass or creeping up to play linebacker and stopping the run. In coverage, he's been asked to guard against running backs, wide receivers, and tight ends.
In a scenario where the Eagles are playing from behind for the vast majority of the game, Chung should see plenty of opportunities to make tackles and plays on the ball. He's one of three players projected to exceed five tackles and has the highest odds of recording an interception among all New England defenders.
---

Eric McClung is not a FanDuel employee. The views expressed in his articles are the author's alone and do not necessarily reflect the views of FanDuel.