FanDuel Daily Fantasy Basketball Helper: Monday 1/18/21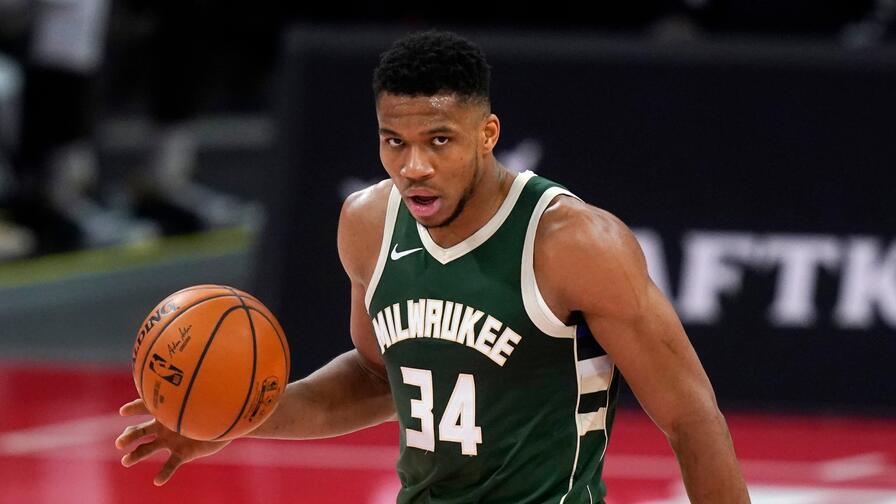 If you're new to daily fantasy basketball -- maybe you started your DFS journey during the MLB or NFL seasons, or maybe basketball is your sport and this will be your first year giving it a shot -- you're in for a treat. The NBA scene changes on a week-to-week, day-to-day, and -- depending on injury news -- even a minute-to-minute basis, making every slate a unique one that requires an ever-changing approach.
With so much changing so quickly, we're here with plenty of tools to help you out. We have daily projections, a matchup heat map, a lineup optimizer, and a bunch of other great resources to help give you an edge.
Daily fantasy NBA is very reliant on opportunity, so you'll need to make sure that you're up-to-date with key injuries. Our projections update up until tip-off to reflect current news, we have player news updates, and the FanDuel Scout app will send push notifications for pressing updates regarding your players.
We'll also be coming at you with this primer every day, breaking down a few of the day's top plays at each position.
Let's break down today's main slate on FanDuel.
Slate Overview
It's a four-game main slate, so that means that yes, we should care plenty about median projections still. However, there's a lot of game theory and opportunity cost to focus on. Power forward has a few studs at the top, and center has none at all. That affects who we should be focusing on. It's not just about the best plays in a vacuum but rather the best plays given the context of the slate whom we should be highlighting.
We also have a standout game based on the betting markets. The Milwaukee Bucks and Brooklyn Nets have a sky-high over/under of 239.0 points, which is 12.5 points higher than any other game on the slate. The Nets could get Kyrie Irving back, which would put into limbo the usage rates of Kevin Durant and James Harden.
Let's take a look at some of the best plays at each position and at each salary range.
Power Forward
Giannis Antetokounmpo ($11,300) - Giannis stands out to me most among the studs, so I'm going to start at power forward. Giannis doesn't have the usage issue that his opponents on the Nets may have and shouldn't be subject to a blowout, given the 2.0-point spread. Giannis has posted a 34.1% usage rate and has averaged 1.60 FanDuel points per minute this season, both top-five rates in the NBA. numberFire projects Antetokounmpo for 28.0 points, 11.1 rebounds, 5.9 assists, and 2.1 combined steals and blocks, totaling 52.6 FanDuel points. There's some pretty substantial opportunity cost in avoiding Antetokounmpo (and/or Anthony Davis [$9,500]) at power forward. Davis rates as a better value, for what it's worth.
Lauri Markkanen ($6,100) - Markkanen has played two games since returning from missed time due to health and safety protocols. In them, he saw 35.0 and 33.0 minutes while taking 14 and 19 shots, respectively. Markkanen also averaged 8.0 rebounds in that two-game stretch. On the full season, he has averaged 31.3 FanDuel points per game (right about where he needs to be at this salary), stemming from 19.0 points, 12.8 field goal attempts, and 7.2 rebounds. We project him for 1.01 FanDuel points per minute over 27.4 minutes, but if he gets closer to the low 30s, we're surely in business.
Others to Consider: Anthony Davis ($9,500), Kristaps Porzingis ($6,900) James Johnson ($4,700)
Center
Willie Cauley-Stein ($5,100) - I'm jumping to center next not because it's a building block position but because how it shapes up affects how we can view the slate. There are no stud center options, and it's actually Wendell Carter Jr. who leads the slate with a $5,900 salary. That, by default, gives us flexibility at other positions.
Our model prefers Willie Cauley-Stein of all the center options. He's projected for 30.3 FanDuel points, good for 5.94 FanDuel points per $1,000 in salary (or a value of 5.94). The Mavericks do have some offensive concerns, given their 108.0-point implied team total, yet it's really just Carter, WCS, and Brook Lopez ($5,300) who can get to 30 minutes at the position today.
Others to Consider: Wendell Carter Jr., Brook Lopez, James Wiseman ($4,400)

Small Forward
LeBron James ($9,500) - James is, as usual, questionable to play, yet we can't really learn anything from that designation. He's been questionable for most of the season but always plays. LeBron has averaged just 45.3 FanDuel points per game, so that helps explain the salary drop, but the lower salary gives him plenty of room to dominate from a value standpoint. James has a per-game average of 24.1 points, 8.1 rebounds, and 7.7 assists and is projected for 26.9 points, 7.8 rebounds, and 9.5 assists for 51.9 FanDuel points against the Golden State Warriors' defense, which ranks just 18th in estimated defensive rating.

Jae'Sean Tate ($5,000) - There are good options at the top of the small forward pool, but we've got some strong choices in the $5,000 range, as well. Tate has just a 14.7% usage rate and a per-minute mark of 0.81 FanDuel points on the full season, yet the usage rate inches up to 16.5% without Harden on the court. If we look at games in which Harden didn't play, his usage rate is 19.0%, and his FanDuel-point-per-minute rate jumps to 0.91. Tate is projected for 30.3 minutes against a Chicago Bulls team that is just 27th in estimated defensive rating.
Others to Consider: Khris Middleton ($8,000), Eric Gordon ($5,200), OG Anunoby ($5,800)
Point Guard
Luka Doncic ($11,200) - Sure, it's a little hard to get to Antetokounmpo and Doncic on a four-game slate, but it's not entirely impossible by any means. Our models, understandably, love Doncic despite a matchup with the Toronto Raptors, who are actually just 20th in estimated defensive rating. Doncic is projected for 30.4 points, 9.4 rebounds, and 8.8 assists (55.3 FanDuel points in all), a value rating of 4.94 at the salary. That's fairly unheard of at such a high salary. Doncic and Stephen Curry ($9,800) profile as the only two point guards who can really erupt for 60-plus fantasy points.
Dennis Schroder ($6,000): Schroder has been pretty much smooth sailing the past few games. He's played at least 30 minutes in seven of nine games in January and has double-digit shot attempts in eight of them. Schroder is also getting active in the steals category, with 10 over his past six games. That can get him extra fantasy points in bunches, and the salary hasn't really changed much. The Warriors are just average in estimated defense, so Schroder works if you want to pivot away from the higher-salaried point guards and prioritize studs at other positions.
Others to Consider: Stephen Curry, Jrue Holiday ($7,600), Kyle Lowry ($7,400)
Shooting Guard
Victor Oladipo ($7,500) - Oladipo will make his Houston Rockets debut tonight and will also be playing this one without John Wall. We obviously don't have a sample to draw from, but if we look at Wall's role in games without Harden, he's leaving behind a 37.3% usage rate (one game) and a 35.5% usage rate in seven games when Harden was off the court. Oladipo had a 26.6% usage rate for the Indiana Pacers to begin the year, along with a per-minute rate of 1.11 FanDuel points. We project him for 33.9 minutes and 36.0 FanDuel points.
Donte DiVincenzo ($4,400) - Our model loves DiVincenzo to put up a big value rating (5.76) over 30.0 minutes tonight. DiVincenzo's price continues to trend down, and he's coming off a 14.6-point outing over 26.5 minutes (0.55 FanDuel points per minute). That's a little abnormal for him, as he has averaged 0.91 on the full season. Giving him 30 minutes at that rate, he'd score 27.3 FanDuel points, and we have him close to that at 25.3. His game is easily the best of the night, and he provides us with high-floor salary savings.
Others to Consider: Zach LaVine ($9,300), Fred VanVleet ($8,000), Andrew Wiggins ($6,700)