FanDuel Daily Fantasy Baseball Helper: Thursday 8/16/18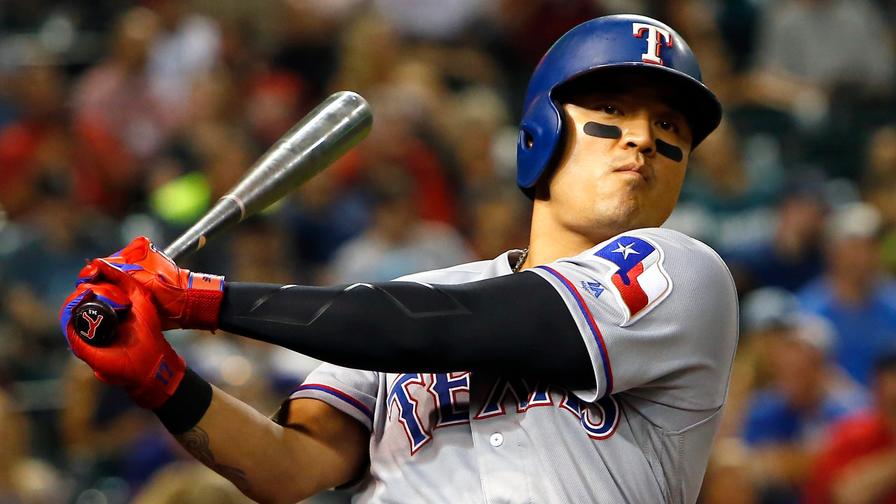 Thursday's tidy seven-game slate is running close to empty on pitching, so if you're looking to be contrarian, you might need to search on the offensive side. Luckily, we aren't lacking on the hitting front, with the Texas Rangers, Los Angeles Angels, Toronto Blue Jays, and Minnesota Twins topping the list.
Our daily helper is available every day to analyze FanDuel's main slate and help give you a starting point when you're building lineups. Be sure to also incorporate our great tools into your research process. Whether you're looking for daily projections, the latest starting lineups and weather, or batting and pitching heat maps to find the best matchups -- we've got you covered! And don't forget to take a listen to The Solo Shot podcast with Jim Sannes, who breaks down the MLB daily fantasy slate each day.
On that note, let's highlight some of the top options for today's FanDuel main slate.
Pitchers to Target
Jon Gray ($9,400 on FanDuel): Jon Gray slots in as tonight's most expensive pitcher, and while that's a bit unusual, there's no doubt he holds the best peripherals on the board, with a 3.36 SIERA, 27.1% strikeout rate, and 6.8% walk rate. He still sports an ugly 4.81 ERA, but at least some of that can be blamed on a .337 BABIP, and he's experienced better results since returning from his surprise demotion to Triple-A, with a 2.29 ERA over five starts. Gray gets a neutral matchup on the road against the Atlanta Braves, but his outlook will improve if the red-hot Ronald Acuna sits out following last night's plunking by Jose Urena.

To read all premium content, upgrade to a Premium account with numberFire
If you're not a Premium subscriber, it takes just a few seconds to sign up. You'll get access to all of our insider information, game projections, handicapping advice, DFS tools, advanced statistics, and more.