3 Daily Fantasy Basketball Players to Avoid on 2/21/19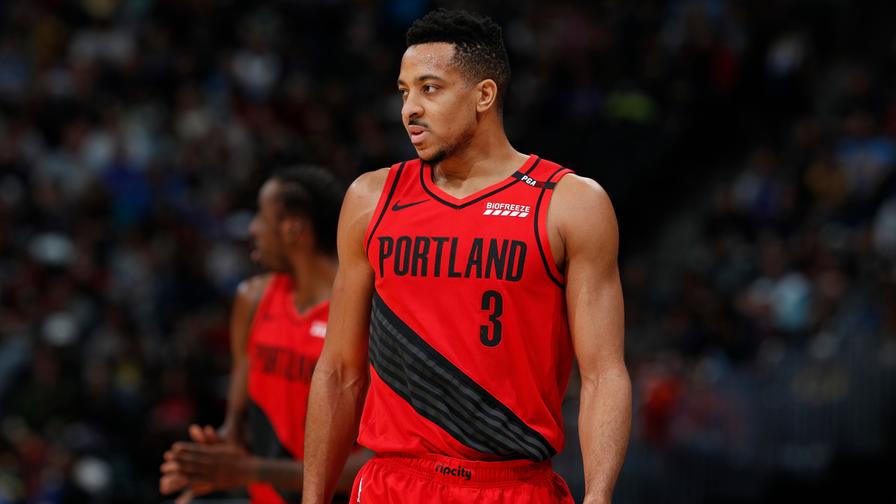 In daily fantasy basketball, finding players you want to roster is a lot easier than finding players to avoid.
You can find a ton of great information and research on guys you might want to include in your DFS NBA lineups, but what about guys you may want to lessen your exposure to, or even fade altogether?
Avoiding players whose matchups or situations aren't as great as they seem can often be just as important as finding the best targets. After all, it takes only one player to sink a lineup. Searching for the landmines could mean the difference between winning and losing your contests. Which players should we avoid tonight?
Terry Rozier, PG, Boston Celtics
FanDuel Price: $7,000
With Kyrie Irving expected back in the starting lineup following the All-Star Break, Terry Rozier will have a hard time reaching value at his hefty price tag on Thursday.
Rozier averages just 8.1 points, 3.9 rebounds, 2.6 assists, and 19.1 FanDuel points in 21.7 minutes per game when he comes off the bench this season. Over his last six games -- which included two starts -- the Boston Celtics guard failed to collect more than 25 points four times. He has averaged 26.6 FanDuel points in 25.9 minutes per game in February, an impressive rate of 1.03 FanDuel points per minute. To reach 5.0 FanDuel points per $1,000 of salary on Thursday, Rozier would need to play 34 minutes while maintaining the same high level of efficiency. He has played more than 30 minutes just twice (in 47 games) in games he did not start.
Even if Rozier beats the odds and plays heavy minutes, will have to deal with the Milwaukee Bucks and their elite defense. The Bucks own a league-best 103.5 defensive rating while holding opponents to a league-low 43.0% shooting percentage. Opposing point guards have struggled in DFS, too, posting just 0.88 FanDuel points per minute, the eighth-lowest rate in the NBA this season.
C.J. McCollum, SG, Portland Trail Blazers
FanDuel Price: $6,400
After going on a scoring tear earlier this month, C.J. McCollum cooled off considerably in the three games right before the break.
After dropping three straight games with at least 28 points and 41 FanDuel points, the Portland Trail Blazers' guard has averaged just 14.0 points on 16.7 shots per game his last three times out. He sunk just 4-of-20 three-pointers (20%) while shooting 32.0% from the field in those contests. McCollum finished with fewer than 26 FanDuel points in all three games, averaging a lowly 0.75 FanDuel points per minute. While having over a week off may have helped him recharge his batteries and get back on track, McCollum is faced with a difficult matchup on Thursday night.
The Brooklyn Nets have held opposing shooting guards in check all season long, limiting the position to 0.81 FanDuel points per minute, the fourth-lowest rate in the league this year. They have also slowed down three-point shooting -- McCollum's bread and butter -- surrendering just 10.2 treys per game (fifth-fewest) and a 34.7% (10th-lowest) success rate from beyond the arc.
Josh Richardson, SF, Miami Heat
FanDuel Price: $6,300
On tonight's six-game slate, there are plenty of high-scoring affairs to target. The Philadelphia 76ers vs. Miami Heat is not one of them.
The matchup not only carries the lowest over/under of the day (219.0), but the Heat are left with the lowest implied point total (106.25) on an otherwise projected high-scoring slate. Over their last 10 games, the Heat rank 28th in points per game (101.6) while playing at a bottom-eight pace. The lack of scoring has dropped Josh Richardson's production level as the Miami swingman has scored 14 or fewer points in 6 of those last 10 contests. In those games, Richardson has collected 5.0 FanDuel points per $1,000 of salary just four times, the same number of times he finished with fewer than 24 FanDuel points.
The last time he played the Sixers, he finished with just 21.2 FanDuel points -- one of his worst performances of the season. Philly allows the second-fewest FanDuel points per minute (0.80) to opposing small forwards. Add in the possible return of Goran Dragic -- which will likely cause Richardson's usage rate to take a hit -- and it is best to stay away from Richardson on Thursday.
---

Dale Redman is not a FanDuel employee. The views expressed in his articles are the author's alone and do not necessarily reflect the views of FanDuel.