Daily Fantasy Basketball Injury Report: Monday 1/23/17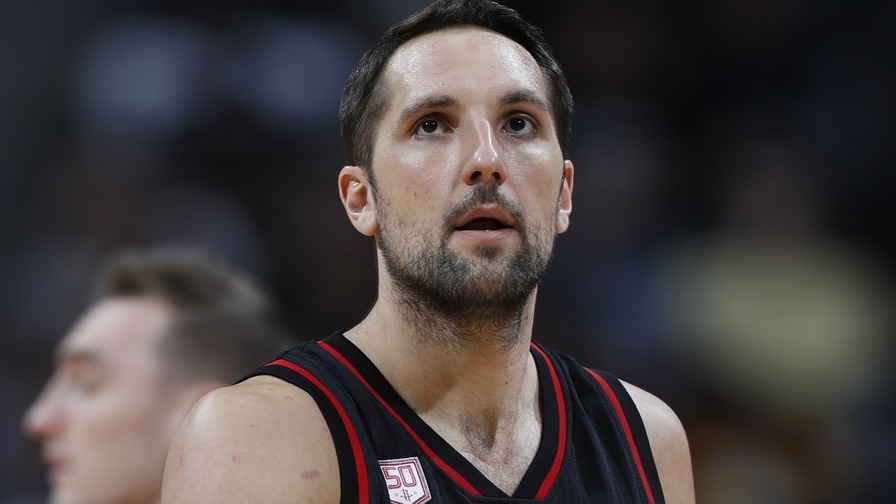 Nights like Monday are somewhat refreshing at this time of the NBA DFS season. There are a few players currently have their game-time status up in the air, but it's still rather easy to find value players with an eight-game slate at our fingertips.
These are the injuries to keep an eye on before rosters lock in a few hours.
Notable Injuries
Anthony Davis, New Orleans Pelicans
Anthony Davis has sat out the last few days of practice but is expected to play tonight. Monitor the news for any updates or confirmation, but it appears Davis will suit up.
Steven Adams, Oklahoma City Thunder
Steven Adams traveled with the Oklahoma City Thunder for their game against the Utah Jazz, but it is unknown whether he has been cleared to play. If he is out again, Enes Kanter would obviously benefit on the floor.
Kentavious Caldwell-Pope, Detroit Pistons

Kentavious Caldwell-Pope has missed the last four games, but has been cleared for action and will play on Monday. Reggie Bullock will likely lose out on most of his recent surge in minutes.
Tyler Johnson, Miami Heat
Tyler Johnson has been ruled out tonight while he nurses a shoulder strain. The Miami Heat are likely going to be cautious with Johnson after he missed half the season last year with shoulder surgery. Look for Dion Waiters to gain a lot of extra run while Johnson is out.
Rodney Hood, Utah Jazz
Rodney Hood is expected to miss a couple of weeks, and Joe Ingles should continue seeing heavy minutes while he is out. He didn't do much with 33 minutes on Saturday, but should be the starter while Hood is forced to the sideline.
Ryan Anderson, Houston Rockets
Ryan Anderson and Clint Capela are both expected to start tonight. Anderson has been stricken with the flu lately and has been in and out of the lineup after playing nine minutes Friday and sitting out Saturday.
Lesser Injuries
Manu Ginobli, San Antonio Spurs

The San Antonio Spurs are on the front half of a back-to-back against the Brooklyn Nets tonight. They are 11-point favorites on the road, so Manu Ginobili will get the night off. Patrick Mills and Dejounte Murray should both see an uptick in playing time with Tony Parker also out.
Joe Harris, Brooklyn Nets
Joe Harris is out on Monday night, which could lead to Sean Kilpatrick and Caris LeVert getting some extended run against the Spurs.
Andre Iguodala, Golden State Warriors
Andre Iguodala will be rested, but he isn't going to open up a ton of value for the Golden State Warriors. Patrick McCaw and Ian Clark should pick up some extra run.
Rodney Stuckey, Indiana Pacers
Rodney Stuckey has missed a ton of time lately, but he was originally targeting tonight to return. We haven't heard any updates, but there is a chance he could be back.