4 Daily Fantasy Baseball Stacks for 4/29/16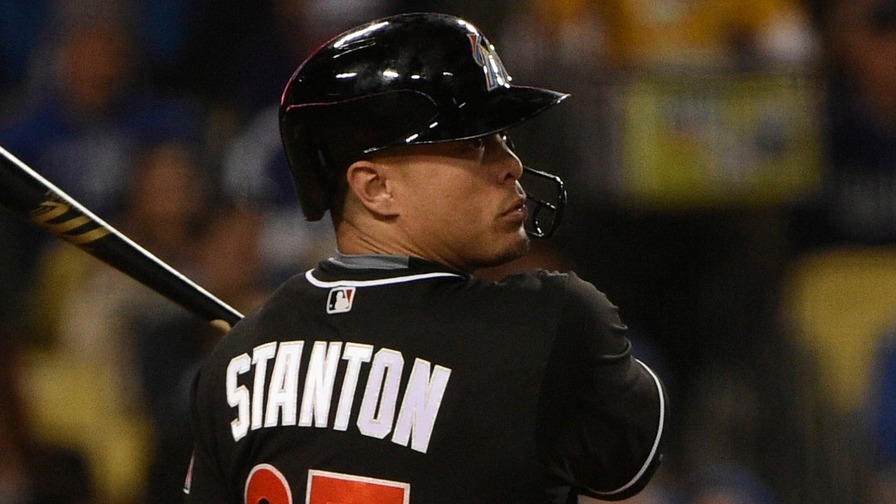 Stacking can be a controversial topic in many daily fantasy sports, but you can count baseball as a glaring exception. Here, it's universal.
Using multiple players on the same team on a given day presents you with the opportunity to double dip. If one of your players hits an RBI double, there's a good chance he drove in another one of your guys. When you get the points for both the run and the RBI, you'll be climbing the leaderboards fast.
Each day here on numberFire, we'll go through four offenses ripe for the stacking. They could have a great matchup, be in a great park, or just have a lot of quality sticks in the lineup, but these are the offenses primed for big days that you may want a piece of.
Premium members can use our new stacking feature to customize their stacks within their optimal lineups for the day, choosing the team you want to stack and how many players you want to include. You can also check out our hitting heat map, which provides an illustration of which offenses have the best combination of matchup and potency.
Now, let's get to the stacks. Here are the teams you should be targeting in daily fantasy baseball today.
Miami Marlins
Is there a segment of narrative street relating to how a team performs after their 170-pound second baseman gets popped with an 80-game suspension? Expect that to come soon because this example is not hyper-specific at all. Until then, we should be checking out the Miami Marlins as they take their sticks to Miller Park's delectable park factor.
Zach Davies will be making his ninth career start for the Milwaukee Brewers, and the first eight haven't been so hot. His main issue has been finding the strike zone as he has walked 10.3% of all batters he has faced, resulting in a 4.55 SIERA. He could probably slide by if he were able to load up on strikeouts, but with a strikeout rate at 15.8%, there's a potential for the Marlins to put a bunch of dudes on base. That's when the big sticks come in.
Giancarlo Stanton plays his home games at a spot with the 29th-ranked home run park factor, yet he has still pumped out prodigious power numbers. That means whenever he sees a boost in that park factor -- especially one as grotesque as what he'll see at Miller Park -- he should be on our radar. Miller has had largely even platoon splits thus far in his career with higher strikeout rates against lefties, so feel free to mix and match if you use this stack.
To read all premium content, upgrade to a Premium account with numberFire
If you're not a Premium subscriber, it takes just a few seconds to sign up. You'll get access to all of our insider information, game projections, handicapping advice, DFS tools, advanced statistics, and more.