4 Daily Fantasy Baseball Value Plays for Monday 9/13/21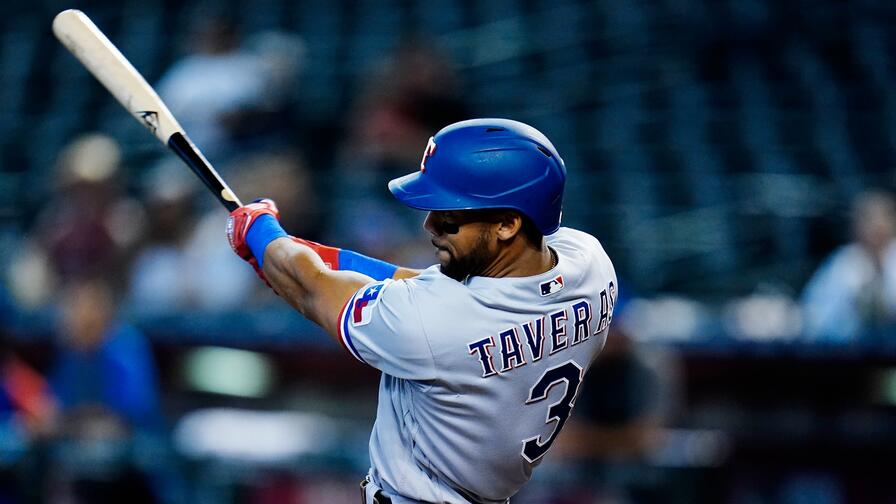 With production being highly variable on a night-to-night basis, daily fantasy baseball plays a bit differently than other sports.
An 0-for-4 dud from a chalky high-salaried slugger is a lot more common than a total dud from a top-salaried NBA player or a stinker from a top quarterback or running back.
That means that it's not uncommon for value plays to end up doing the heavy lifting in carrying your lineup. The fact that these low-salary picks can be the difference between a good and a great lineup isn't much different than DFS for other sports. But value plays being able to completely make up for a whiff on a high-salaried play is somewhat unique.
Paolo Espino, P, Nationals
FanDuel Salary: $7,700
While this is not particularly the best slate to spend down at pitcher, Paolo Espino of the Washington Nationals is one viable target this evening.
He is taking on the Miami Marlins, who do have interesting individual hitters on the roster but are still struggling against right-handed pitching as a whole. Since the trading deadline, the Marlins have the second-highest strikeout rate (26.4%) and third-worst isolated slugging (.136 ISO) in the majors against righties.
Espino himself only has a 20.4% strikeout rate on the year, but that is serviceable in this matchup. As a converted reliever, the downside of Espino is typically his pitch count, but he has gone at least 89 pitches in back-to-back starts.
His 4.25 skill-interactive ERA (SIERA) indicates he is roughly an average pitcher, but in this plus spot at home, he is one of the few value arms without a harrowing matchup.
Tommy Edman, 2B, Cardinals
FanDuel Salary: $2,900
After three straight starts against the lowly Marlins and Nationals, Rich Hill will be tested once again in earnest by the St. Louis Cardinals on Monday.
When looking at Hill's overall sample, there is still cause for concerns despite solid outings recently. Over his last 14 appearances, Hill has a 5.40 xFIP and 47.0% fly-ball rate, and just an 18.2% strikeout rate. That has led to several home runs, big innings, and poor performances for Hill for the better part of the past three months.
The Cardinals thrive off left-handed pitching, but they have been especially impressive lately. Since August 1st, the Cardinals have a league-best .256 ISO versus lefties, and a 137 wRC+ against them as well, which only trails the Tampa Bay Rays in that time frame.
Their leadoff hitter Tommy Edman is the best per-dollar target of a potential Cardinals stack, as Edman has a .358 weighted on-base average (wOBA) and a .240 ISO against lefties on the entire season. He also provides some flexibility to also be used in the OF spots on FanDuel as well.
DJ Peters, OF, Rangers
Leody Taveras, OF, Rangers
FanDuel Salary: $2,500 and $2,500
Could an under-the-radar Texas Rangers stack pull a fast one on FanDuel players this evening?
Many are rushing to roster the Houston Astros against Spencer Howard, and that certainly is viable. However, the once-inept Texas offense has found life recently, and it could carry them to success against Jake Odorizzi on Monday. Texas is not an elite offense, but against right-handed pitching, their 95 wRC+ and .152 ISO are vastly improved from their marks in the weeks immediately following the trade of Joey Gallo.
DJ Peters and Leody Taveras both emerging has been a big key to that. Peters has a team-high .287 ISO versus right-handed pitching since August 1st, and Taveras is a close second with a .261 ISO himself. Both also carry a wOBA north of .300 as well, which means the tandem has been getting on base, hitting for power, and producing.
Odorizzi is certainly more vulnerable than the average Houston starter, and he has been pitching poorly recently. Since the trading deadline, Odorizzi has a 5.09 xFIP and a 47.1% fly-ball rate, which has led to seven homers in seven contests in that sample.
At low salaries, this combination of powerful Rangers could spell trouble for Odorizzi despite his projected popularity as a pitching option tonight as a -190 favorite on FanDuel Sportsbook.