3 FanDuel Premier League Under-the-Radar Plays for Matchweek 38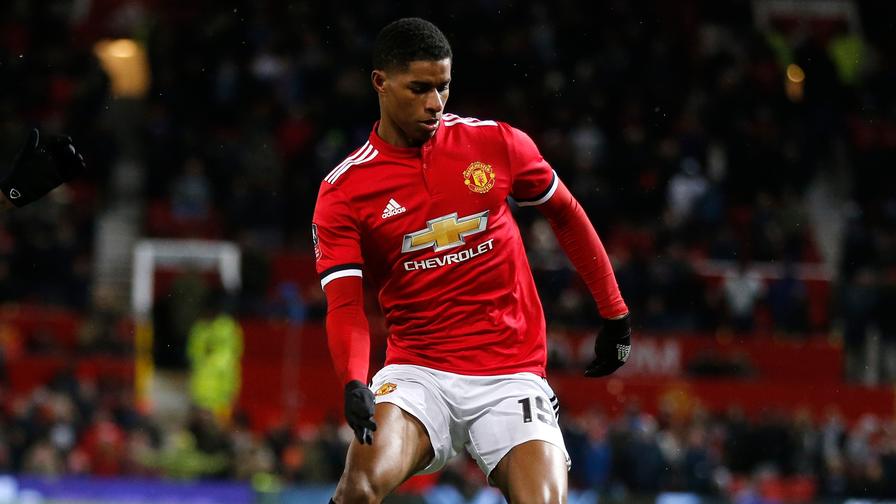 If you have played daily fantasy sports for a while, you know the importance of being contrarian in large-field tournaments. Recognizing which players are going to be owned by the masses and finding others who you think have a similar point projection but will come at much lower ownership can really separate yourself from your opponents.
The same goes for DFS Premier League. Even though the large-field tournaments aren't quite as large as they are for other sports, there is still value in identifying quality under-the-radar plays.
This article will discuss FanDuel's main Sunday slate, which starts at 10:00 a.m. EST and features ten matches.
Matchweek 38
Sunday, May 13th
Bournemouth at Burnley
West Brom at Crystal Palace

Arsenal at Huddersfield
Brighton at Liverpool
Watford at Manchester United
Chelsea at Newcastle
Manchester City at Southampton
Stoke City at Swansea City
Leicester City at Tottenham
Everton at West Ham

Matchweek 38 is an expanded 10-match main slate, with all 20 Premier League teams kicking off at the same time. With most of the action at both ends of the table wrapped up, there is very little to play for beyond pride for most of the teams.
At the top of the table, Manchester City have been champions for weeks now, and three of the four Champions League spots have been decided, with Liverpool needing a home tie or win against Brighton to seal the final spot.
At the bottom of the table, Stoke City and West Brom have been relegated, and barring a miraculous goal-differential turnaround for Swansea City, they too will be going down.
All of that could lead to a slate with a lot of squad rotation, with a potential focus by Tottenham on getting Harry Kane as many goals as possible to make up the three-goal gap in the Golden Boot race between himself and Mohamed Salah.
With that in mind, here are three under-the-radar players to consider for Matchweek 38.
Marcus Rashford, Manchester United
FanDuel Salary: $9,500
With every team in action, ownership will be lower on elite sides than it usually is. At $9,500, Rashford's salary isn't discounted enough to make him a popular bargain, and given his recent form, the public might avoid him. However, with Romelu Lukaku out injured, Rashford should get the start, and with an eye on the upcoming World Cup, he should be motivated beyond the Premier League to make the most of his opportunity.
With Jose Mourinho stating that his defensive selections have been influenced by players looking to make the World Cup, there is little reason to believe he won't also be influenced on the other end of the pitch. With Manchester United playing West Ham on Thursday, it will be possible to get a sneak peak of what may come on Sunday.
As 2.0-goal home favorites, Manchester United are tied with Liverpool and Tottenham as the largest favorites on the slate. The Red Devils have the fourth-most goals scored at home this season and have conceded the least. Watford, meanwhile, have given up 13 goals in their last six away matches, leading to five losses and one draw in that span.
Rashford should have every opportunity to finally produce a good performance on Sunday.
Jack Wilshere, Arsenal
FanDuel Salary: $7,000
Another player who should be motivated this weekend is Jack Wilshere. In addition to the match being manager Arsene Wenger's last at Arsenal, Wilshere is still holding out hope to be selected for the World Cup, and this will be his final chance to make his case for selection. Also, he is out of contract at the end of this season and will want to increase his chances of landing the best deal possible.
The issue with Wilshere has never been his talent, as he's a valuable midfielder when healthy, and he can perform well as an offensive creator in a 4-3-3 or 4-2-3-1. The danger for FanDuel purposes is if he is asked to play defensive midfielder -- as he has been on several occasions this season -- his DFS upside disappears. Check the team sheet Sunday, and avoid Wilshere if he's playing a defensive role. If he's in an attacking spot, fire him up.
Nothing positive can be said of Arsenal's away form. They have six consecutive losses on the road and have conceded 13 goals while scoring only five in that span. That said, Huddersfield have allowed an average of 1.3 goals per match at home this season, and after clinching safety on Wednesday, the Terriers have nothing to play for.
With a chip on his shoulder and his last chance to make his case for a new contract and a spot in the World Cup, Wilshere should be looking to show anyone watching that he's still a valuable asset to a team.
Jordan Ayew, Swansea City
FanDuel Salary: $7,500
Barring a miracle, Swansea City will be relegated on Sunday. However, if said miracle came to be, it would involve Swansea scoring an absurd amount of goals (and Southampton getting thrashed by Manchester City). While their odds aren't good, the Swans have to go for it and drive forward at every opportunity.
Swansea's four-game drought without a goal certainly isn't due to Ayew. The matches with Manchester City and Chelsea were difficult, but in the last two outings against Bournemouth and Southampton, he had four shots in each match. Prior to the goal drought, Ayew had scored two goals in three matches, producing FanDuel point totals of 44.25 and 42.75.
Not to be outdone by Swansea City's failures, Stoke City have been the worst team on the away table this season. Stoke have allowed 37 goals, the second-most in the Premier League, and have the worst goal differential at -24. If a team needed to outscore an opponent by five or six goals, they couldn't hand pick a better foe than Stoke City on the road.