Fantasy Football Mailbag: Friday 10/21/16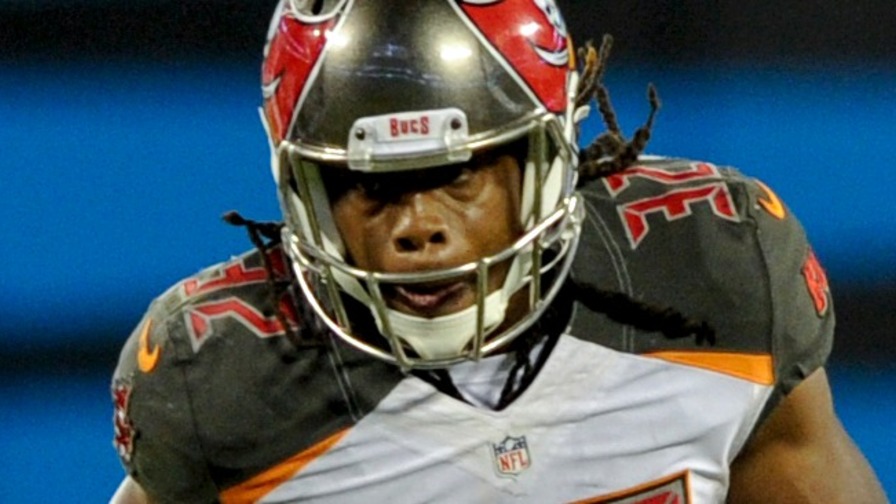 Fantasy football research never stops, and roles change drastically from one week to the next. That's where our fantasy football mailbag comes into play.
Have a question about a certain player, team, strategy, or anything football? Shoot us a question on Twitter or send an email to Jim.Sannes@FanDuel.com, and we can talk anything fantasy football related -- even daily fantasy football.
Don't forget to check out our NFL remaining yearly projections, weekly projections, and our brand new DFS tools, which are available to all premium subscribers.
Now, let's answer some questions.
@numberFire need advice for flex option Jaquizz Rogers or Isiah Crowell.
— Matthew (@Matthew12428144) October 21, 2016

For this week -- and potentially only this week -- it's Jacquizz Rodgers' world. We're all just living in it.
With both Doug Martin and Charles Sims on the sidelines in Week 5 -- as they will be this weekend -- Rodgers played 93.2% of the snaps and turned 35 touches into 129 yards from scrimmage. He's likely not going to see that volume on Sunday, as rookie Peyton Barber could suck up some carries, but Rodgers has an enviable floor in his matchup.
Both the Tampa Bay Buccaneers and the San Francisco 49ers rank in the top five in pace, according to Football Outsiders, meaning there will be plentiful plays for both sides in this game. Vegas has this game being a close one, meaning the Buccaneers should be able to run the ball when they want, making Rodgers a solid play in both season-long and daily leagues.
@numberFire pick 1 Maclin, Hogan, J James, Booker
— Zip Jackson (@goodtimes_ADDed) October 20, 2016

It's been a rough year to be a Jeremy Maclin owner, and I am right there with you in that strife. Even still, it's hard to go against him in a matchup with the New Orleans Saints.
Although the results haven't been there, Maclin still leads the Kansas City Chiefs with a 21.6% target market share. Before playing in remnants of a typhoon last week, Maclin had seen at least seven targets in every game this season, including a 15-target outing in Week 2. That kind of volume would be lethal this week with the Saints' ranking 26th against the pass, according to numberFire's metrics.
The Chiefs have an implied team total of 28 points, meaning they're going to be near the end zone pretty much the whole day. While it's possible they decide to pound on the ground, Maclin's touchdown odds are higher than normal, and he's still worthy of our trust this weekend.
@numberFire Ware, Charles, and Jaquizz Rodgers. Pick two... D-John already at RB1
— William Floyd (@WOFloyd) October 20, 2016

Like mentioned above, Rodgers is in a great spot this weekend. He's not in a time share like Spencer Ware and Jamaal Charles, so we'll give him the first spot. The second one -- tentatively -- goes to Ware.
As discussed in this week's Heat Check Fantasy Podcast, Ware and Charles pretty much had an even split of the workload in Week 6 while the game was close for the Chiefs. Once they built a two-score lead, Charles largely remained on the sideline while Ware just went beast mode. This means that were Sunday's game to remain close, it's entirely possible that Charles' usage could spike, giving him additional fantasy viability.
The reason we still prefer Ware, though, is that he has a guaranteed role in the offense. No matter what the score may be, it seems likely that Ware will be on the field, even if he's splitting carries with Charles. This makes him the safer target of the two. They both have upside given the Saints' troubles stopping anything and the Chiefs' implied team total, but Ware's floor appears to be more desirable.
Want to have your questions answered in our mailbag? Submit your questions by tweeting @numberFire or sending an email to Jim.Sannes@FanDuel.com.