Fantasy Football Mailbag: Friday 9/23/16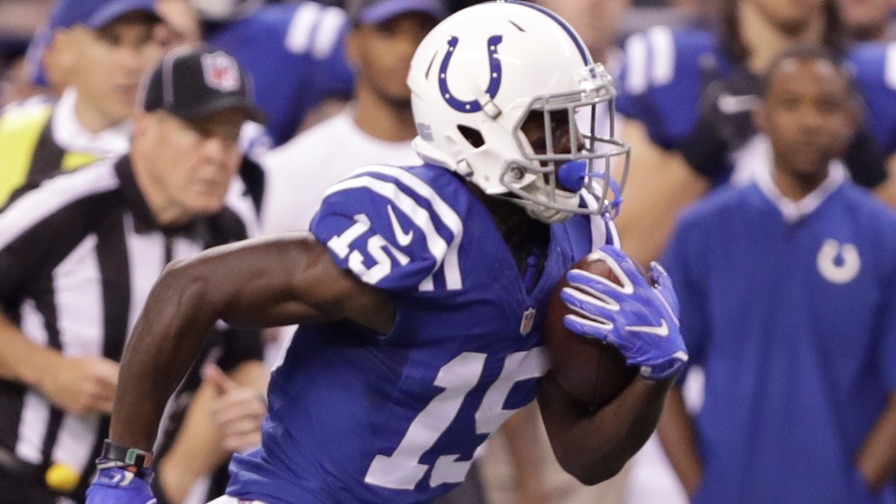 Fantasy football research never stops, and roles change drastically from one week to the next. That's where our fantasy football mailbag comes into play.
Have a question about a certain player, team, strategy, or anything football? Shoot us a question on Twitter or send an email to Jim.Sannes@FanDuel.com, and we can talk anything fantasy football related -- even daily fantasy football.
Don't forget to check out our NFL remaining yearly projections, weekly projections, and our brand new DFS tools, which are available to all premium subscribers.
Now, let's answer some questions.
@numberFire in PPR, L. Murray, Dorsett, Enunwa or D. Jacskon as a FLEX? #Fantasy
— Jonathan Chuy (@JoChuy93) September 23, 2016

If Brandon Marshall can't go on Sunday, then Quincy Enunwa's already-increased role has a chance to become truly legitimate. Even that, though, wouldn't be able to push me off of Phillip Dorsett.
Dorsett has 11 targets through the first two weeks despite having Donte Moncrief active for the entirety of one of those. Now, Moncrief is on the sidelines, making Dorsett the number-two receiver on a pass-heavy, high-upside offense. The value in that is truly immense, and Dorsett could be on the verge of some silliness.
That's all before we even touch on the matchup with the San Diego Chargers. They've got talent in the secondary, but they still finished last year as numberFire's 21st-ranked pass defense. They're 10th through the first two weeks of this year, but Alex Smith and Blake Bortles aren't exactly brimming with efficiency. They'll face a much stiffer test in Andrew Luck this week.
You shouldn't just be starting Dorsett this week in season-long. He should be on daily fantasy rosters, and he should be starting basically every week going forward until Moncrief gets back.
Email submission from John Swan:
Enjoy your column, thanks in advance for your help. I have some depth in a standard, 14 team league but need a recommendation for my Week 3 lineup (2 RB/2WR/Flex). RB: CJ Anderson, Frank Gore, Charles Sims, Spencer Ware WR: Brandon Marshall, Doug Baldwin, Jordan Matthews, Travis Benjamin Current lineup: CJ Anderson, Charles Sims/Jordan Matthews, Travis Benjamin/Frank Gore (flex) I know, I am sitting my top two WRs. Thoughts?
This looks like a solid squad, so you thankfully have plentiful quality options. Given the uncertainty around his injuries, sitting Brandon Marshall may be more a necessity than a choice this week. The one hard decision from my perspective would be deciding between Charles Sims and Spencer Ware.
With Doug Martin out, Sims is going to get a heavy workload in Week 3. That clearly has huge value, especially when you add in his role in the passing game. He's a good guy to start in most leagues, and people shouldn't fret about having him in their lineups. But Ware is still a big part of the Kansas City Chiefs' offense.
Through the first two weeks, Ware has played 51.9% of the team's snaps. That's a disappointing number overall, but that snap rate has come despite the fact that the Chiefs have had the ball with the lead for only 1:42 the entire year, according to Football Outsiders. That's a script more conducive to Charcandrick West than Ware, yet Ware has still managed to be heavily involved. Assuming Jamaal Charles sits, that's a major positive.
Ware's matchup isn't easy. The New York Jets have one of the best defensive fronts in football, and it's not going to leave a ton of room for Ware to run, giving him a lower floor than Sims has. But his goal-line usage in a game where the Chiefs are favored gives him a much higher ceiling, and that -- for me -- would give him a slight edge over Sims, even in his expanded role.
Want to have your questions answered in our mailbag? Submit your questions by tweeting @numberFire or sending an email to Jim.Sannes@FanDuel.com.