Were the Boston Celtics Smart to Hold at the NBA Trade Deadline?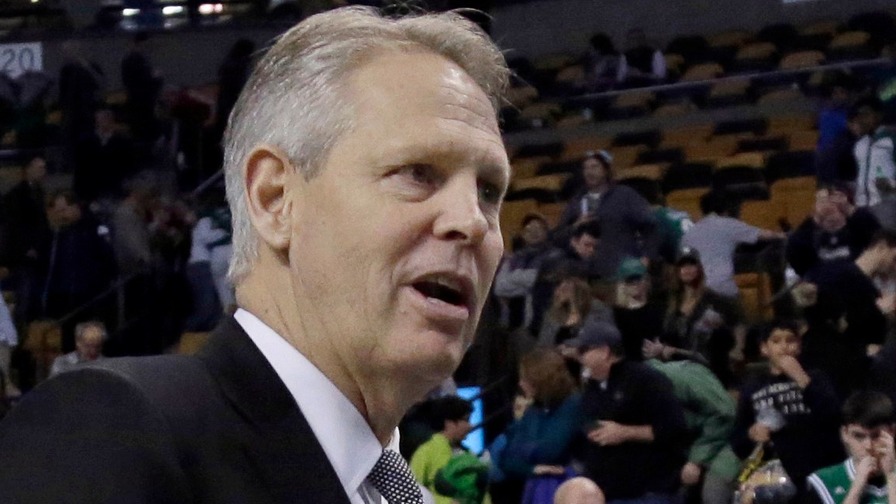 For a few years now, the Boston Celtics have been the subject of major trade rumors. Whether substantiated or not, DeMarcus Cousins, Carmelo Anthony, and Jimmy Butler have all been subjects of this speculation.
Recently, a new target emerged in the Indiana Pacers' Paul George, when, at this week's trade deadline, the Pacers made their superstar forward available in the trade market. Larry Bird and company listened to offers, including those from the Celtics, but George is still a Pacer after all is said and done.
With that, the Celtics failed to make a move at the deadline and ultimately decided against unloading their (the Nets') valuable draft picks.
But, for argument's sake, what did the Celtics have to gain and lose from these deals (Butler and George) that never materialized?
To Gain
Sure, draft compensation or throw-in players could've been included in potential deals, but we're only concerned with Butler and George and what they would've brought to Beantown.
In terms of advanced metrics -- our own nERD, ESPN's real plus-minus, and Basketball Reference's trio of box plus-minus, player efficiency rating, and win shares per 48 minutes -- here's how valuable each player has been through 50-plus games this season.
| Advanced Stats (Ranks) | Jimmy Butler | Paul George |
| --- | --- | --- |
| nERD | 11.6 (6) | 0.0 (159) |
| Real Plus-Minus | 6.83 (2) | 1.45 (74) |
| Box Plus-Minus | 6.4 (11) | 1.5 (81) |
| Player Efficiency Rating | 25.5 (12) | 18.6 (75) |
| Win Shares per 48 Minutes | 0.236 (7) | 0.1 (162) |

According to their 2016-17 numbers, it's largely evident that Butler would be a much better addition than George. Butler is among the top 12 in the NBA in all five categories and ranks sixth in nERD, with a mark of 11.6. That means that, as a starter, he would add 11.6 wins to a league-average team over the course of a season.
Butler's offensive production makes up a large part of the difference between he and George. On nearly one fewer shot attempt per game, the Bulls' forward is averaging 24.5 points per game to George's 22.3.
While the two are shooting nearly the same percentage from the field, George is nearly five percentage points better from three with 2.3 treys per game. For that reason, his effective field goal percentage of 51.2% is superior to Butler's mark of 48.7%.
Then that leaves the free throw line, where Butler gets 8.4 points on 9.6 attempts per game. Clearly his aggressiveness in taking the ball to the rack coupled with his ability to get to the line is what has made him a far more effective player this season.
As far as defense goes, though, you're getting roughly the same level of play from either player. Butler and George have defensive ratings of 107 and 108, respectively, in addition to 2.2 and 1.9 defensive win shares apiece.
Even outside of the on-court production, Butler is the preferred option. In today's market, he carries a very team -friendly contract, consisting of three years at no more than $19.84 million per year. He doesn't have a player option (which he would probably opt out of) until 2019-20, when he is nearly 30 years old.
George, on the other hand, has just two years remaining on his own team-friendly contract, with a player option for 2018-19. Although George is a year younger, a team would have an extra year of control over Butler and his bargain contract.
Almost any way you cut it, if the Celtics were going to make a big move, Butler was the guy -- not George.
To Lose
Either way, were the rumored packages worth it?
According to reports, the Celtics previously low-balled the Bulls a year ago. Now, a year later, it appears that Jae Crowder was the main sticking point for the two teams. There was never a concrete set of picks, but the two teams were in the process of working that part out.
The issue was that Danny Ainge wanted Crowder for the playoff run. He's one of three players he hoped to keep on board for their defensive efforts.
As it pertains to money, who can blame him? Crowder is playing on one of the best deals in the league (roughly $7 million per over the next four years) and possesses a nERD of 3.1 himself. But, right now, Crowder's a shell of the defensive player he used to be. He has a defensive rating of 109 compared to 102 a year ago. As for his defensive box plus-minus, it's negative for the first time in his five-year career.
If Crowder's defensive value was the issue, I don't see why you don't make the trade. Even if Ainge were to surrender the two first-round picks he received via the Nets, he would have a core of Butler, Isaiah Thomas, Avery Bradley, and Al Horford under contract until the end of next year and possibly further.
Extensions for Thomas and Bradley would be more than doable with just over $36 million in guaranteed salaries in 2018-19, according to Yahoo's The Vertical.
Those four players have 24.8 win shares so far this season, and we're not even talking about the bench that would include youngsters Marcus Smart and Jaylen Brown.
What about the Pacers, who we now know were asking for three players from a group of Bradley, Crowder, Smart, and Brown in addition to the Nets' 2017 first-round pick? In hindsight, it proved too much without the guarantee that George would sign an extension long-term.
No argument there. If the Celtics were to hold onto Brown, their youngest asset, that means they'd be departing with 8.8 win shares (even though each have missed games with injuries) in exchange for one player and 3.7 win shares. In case you're not a fan of math, that's a net of -5.1 win shares.
I'm not sure the Celtics would even be willing to depart with the promise of a 20-year-old Brown, who is averaging over 13 points and 6 rebounds per 36 minutes of play in his rookie season. If somehow they were, and swapped Brown for Crowder in the group of outgoing players, that would be 5.1 win shares and a net of -1.4 win shares.
According to the numbers, it should be a hard "no" even before we take draft picks into consideration. If we do, it's even harder to find a scenario in which departing with that many assets is reasonable.
At this point in time, the Nets' pick is most likely to be the number-one pick in the draft. According to RealGM, that pick would demand a first-year salary of just over $5.85 million and a second-year figure of just north of nearly $6.95 million (third-year option of $8.12 million).
No matter which top player the Celtics would select -- Markelle Fultz, Josh Jackson, Lonzo Ball -- at the top of this loaded draft class, they're likely to receive cheap production up until at least year three. That, in place of George's roughly $40 million (with option) over the next two years, creates an extra $27.4 million in cap space.
Adding a top talent while maintaining enough cap space to add nearly any max player? Not a bad idea, Danny.
Takeaways
At first glance, it's hard to believe passing on a player with the talents of a Butler or George is a smart move, but it probably was. If you told me Butler was worth the package, I can't argue with you there. But, as for George, holding is the right choice for the future of the franchise.
The present belongs to the Cleveland Cavaliers and Golden State Warriors anyway. If you happen to compete, great. If not, no one can fault you.
The future is what the Celtics are concerned with most. LeBron James' career will be winding down, and the Warriors might have trouble keeping everyone together out West. If both of those things happen, then look out. The Celtics could take over the league for years to come if they continue to play their cards right.
To paraphrase Walter White in Breaking Bad: the Celtics aren't in the business of contending or winning -- they're in the empire business.