3 Daily Fantasy Basketball Players to Avoid on 1/16/17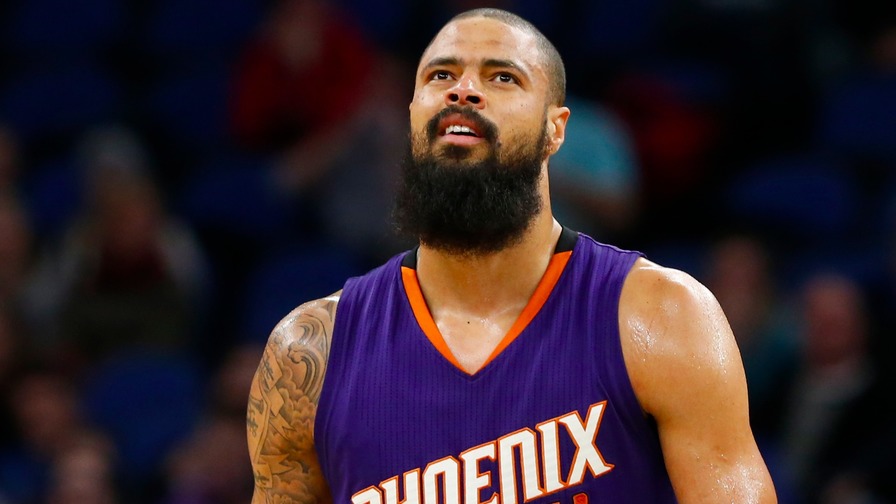 In daily fantasy basketball, finding players you want to roster is a lot easier than finding players to avoid.
You can find a ton of great information and research on guys you might want to include in your DFS NBA lineups, but what about guys you may want to lessen your exposure to, or even fade altogether?
Avoiding players whose matchups or situations aren't as great as they seem can often be just as important as finding the best targets. After all, it only takes one player to sink a lineup. Searching for the landmines could mean the difference from winning or losing your contests.
Tyson Chandler, C, Phoenix Suns
FanDuel Price: $5,400
Tyson Chandler has been a great tournament and cash game option lately. He is seeing big minutes while continually producing low ownership numbers and salary, making him the prototypical DFS value play for GPPs on most nights.
However, he'll be facing Rudy Gobert on Monday night in a matchup you'll surely want to avoid -- Gobert is holding players he defends to just 40.6% shooting from the field, including 46.3% from within six feet.
This has helped the Utah Jazz hold opposing centers to just 0.88 FanDuel points per minute. Considering Chandler had just over 20 FanDuel points in his last meeting with Utah, Monday is an opportunity to jump off him and focus on other big men in better spots to produce.
Avery Bradley, SG, Boston Celtics
FanDuel Price: $6,700
Avery Bradley went through a full practice on Sunday, and while he's still listed as questionable, going through practice is a good sign he'll actually get on the floor tonight.
He has picked a tough matchup to make his return, though, squaring off with Nicolas Batum.
Earlier this season, Bradley posted only 24.4 points against Batum and the Charlotte Hornets after torching Batum and company in their first meeting. With his uneven production combined with returning after a four-game layoff, he's a good player to avoid -- assuming he plays.
Steven Adams, C, Oklahoma City Thunder
FanDuel Price: $5,800
Steven Adams has also been pretty steady up until recently. He had a tough defensive matchup against DeMarcus Cousins on Sunday, and it doesn't get any easier on Monday against DeAndre Jordan, who is holding opposing players to 44.3% shooting from the field, including 47.6% from within 10 feet.
The last time these two hooked up, Adams scored just 22 FanDuel points in 29 minutes, which could happen again in this spot with the Oklahoma City Thunder on the backend of a back-to-back.