5 Daily Fantasy Basketball Value Plays for 12/21/16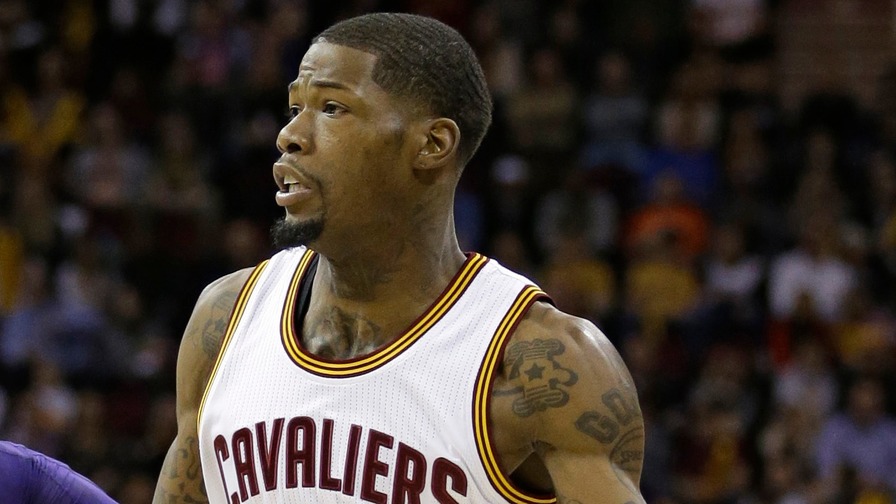 One of the keys to finding success in daily fantasy basketball is uncovering potential value plays. If you're looking to roster a stud player or two, you need to consider squeezing in one of these lower-priced options into your lineup.
Let's take a look at five players who can help fill in the gaps in your lineup.
Malcolm Brogdon, PG, Milwaukee Bucks
FanDuel Price: $3,500
Projected FanDuel Points: 17.0
Projected FanDuel Value: 4.86

Malcolm Brogdon had a less-than-spectacular stat line last night, totaling 6 points and 5 assists, but he threw down two ferocious, confidence-boosting dunks. The Milwaukee Bucks match up with the Cleveland Cavaliers for the second time in as many nights, and Brogdon could see more minutes off the bench in the second night of a back-to-back set.
Brogdon offers a great value for his price point as he has the fourth-highest projected value among point guards playing tonight.
DeAndre Liggins, SG, Cleveland Cavaliers
FanDuel Price: $3,500
Projected FanDuel Points: 20.8
Projected FanDuel Value: 5.94

DeAndre Liggins is reported to be moving into the starting lineup because of the thumb injury to J.R. Smith. In four starts this season, Liggins is averaging 6 points, 3 rebounds, 2.3 assists, and 1.5 steals in 25.9 minutes of play. He should see big minutes tonight, and that alone makes him valuable at the minimum salary.
Liggins boasts the highest projected value among all shooting guards tonight, so his return on investment is tantalizing.
Kent Bazemore, SF, Atlanta Hawks
FanDuel Price: $4,400
Projected FanDuel Points: 24.8
Projected FanDuel Value: 5.63

Kent Bazemore is back and playing with a vengeance, logging 35.1 minutes over his past two games. Over that span, Bazemore put up 14.5 points, 4.5 rebounds and a generous 5.5 assists per game.
Bazemore is projected to total the ninth-most FanDuel points among all small forwards playing on tonight's slate.
Dwight Powell, PF, Dallas Mavericks
FanDuel Price: $4,300
Projected FanDuel Points: 19.0
Projected FanDuel Value: 4.41

Though Salah Mejri has been the interim big man starter, it is Dwight Powell who is capitalizing on his opportunity. Powell has done a serviceable job behind the scenes, posting per-game averages of 9.7 points and 6.3 rebounds in 24.4 minutes over his past three contests.
Powell and the Dallas Mavericks face off against the paltry Portland Trail Blazers' defense. The Blazers have given up an average of 126.8 points in their past four games and offer the best matchup to opposing power forwards tonight.
John Henson, C, Milwaukee Bucks
FanDuel Price: $4,600
Projected FanDuel Points: 23.9
Projected FanDuel Value: 5.2

John Henson has not slowed down since becoming a starter, and he is averaging 9.3 points, 7.3 rebounds, 1.7 blocks, and 1.3 steals over his past three games. Henson put up 14 points and 8 rebounds last night versus the Cavs, the same team he will face again tonight.
Henson and the Bucks work well as a unit as they rank second in average team FanDuel points among teams playing tonight.