5 Daily Fantasy Basketball Value Plays for 10/31/16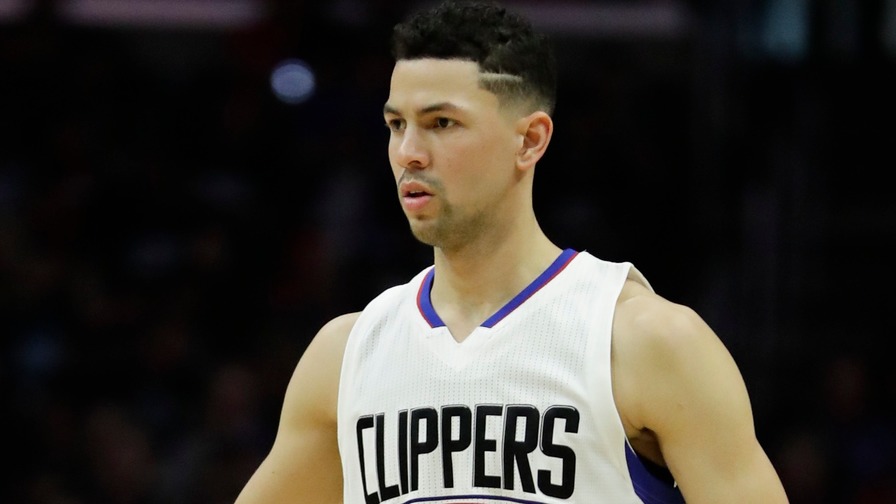 One of the keys to finding success in daily fantasy basketball is uncovering potential value plays.
If you're looking to roster a stud player or two, you ought to consider squeezing in one of these lower-priced options into your lineup.
Let's take a look at five players who can help fill the gaps in your lineup tonight.
Austin Rivers, PG, Los Angeles Clippers
FanDuel Price: $4,500
Projected FanDuel Points: 17.0

Austin Rivers is coming off a 19-point night versus the Utah Jazz, who are the league's 7th best team defense by points per game and 14th in defensive rating. Rivers is shooting lights out in two games by making 12 of 19 field goal attempts and will play tonight versus the Phoenix Suns, who currently give up 110.7 points and rank as the fourth-worst in team defense by points per game.
Sean Kilpatrick, SG, Brooklyn Nets
FanDuel Price: $4,000
Projected FanDuel Points: 18.4

Sean Kilpatrick has consistently put up respectable value in his first three games with 21.8 FanDuel points per game and at least 18.8 in each contest. Kilpatrick is shooting 52% with averages of 11 field goal attempts in 23.7 minutes of play. He will look to continue that trend as the trigger-happy sixth man of the Brooklyn Nets against the Chicago Bulls in a game with an over/under of 211, easily the highest on the evening.
Matt Barnes, SF, Sacramento Kings
FanDuel Price: $4,300
Projected FanDuel Points: 20.1

Hardly known as a playmaker, Matt Barnes was in a sharing mood and recorded nine assists in his most recent game. Barnes is getting a lot of run thus far in his new role with the Sacramento Kings, topping 27 minutes each game with an all-around production of 9.7 points, 4.0 rebounds, and 4.3 assists. Last year, the Kings led the NBA in pace at 100 possessions per 48 minutes. They're down to 27th so far this year (93.4). The Atlanta Hawks should help kickstart things, as they ranked eighth last year (97.1) and are fifth this year (101.8).
Marquese Chriss, PF, Phoenix Suns
FanDuel Price: $4,000
Projected FanDuel Points: 16.8

Marquese Chriss is making the most of his opportunities in 15.7 minutes per game as he has collected 7 points and 4 rebounds in each of them. With the physicality of the Los Angeles Clippers tonight, he may garner more minutes which could lead to a career game.
Tyson Chandler, C, Phoenix Suns
FanDuel Price: $4,200
Projected FanDuel Points: 20.4

Still a beast on the boards, Tyson Chandler amassed 18 rebounds in his latest game in just 28 minutes. Though playing in his 16th season, Chandler currently ranks third in rebounds and will look to gobble up aplenty versus the Los Angeles Clippers. Just be on the lookout for news that his role will be limited on the second night of a back-to-back.