MLB Betting Guide: Thursday 5/19/22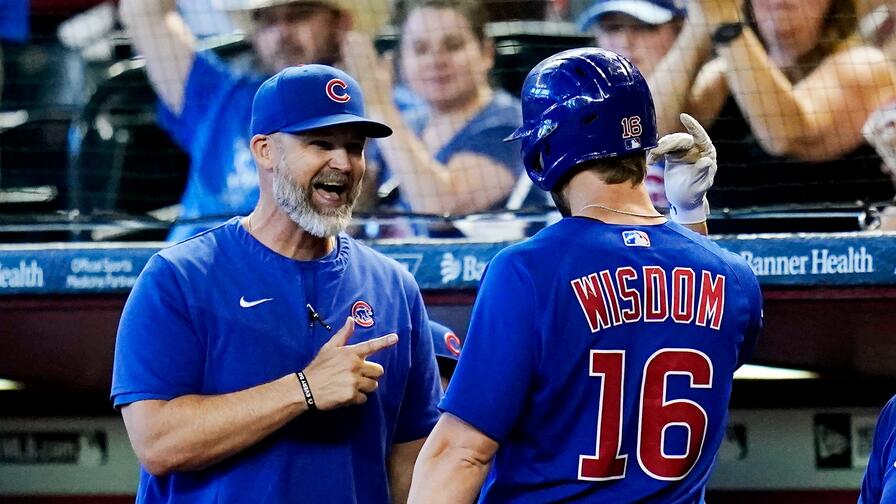 numberFire has built comprehensive algorithms to pinpoint the bets with the highest probability of returning money, whether you are betting on the total, a runline, or moneyline.
For those new to numberFire, we use a five-star system to show which bets you should be targeting on any given night. Stars represent how much you should risk on a wager relative to what you would normally bet. For example, if you would normally bet $110 to win $100 on a -110 spread wager, if we give a three-star ranking, we suggest risking three times that amount: $330 to win $300.
Using our model as a guide, let's take a look at the best bets to make at MLB odds.
Please note that lines are subject to change throughout the day after this article is published. Please check here to make sure you're seeing the most updated information.
Over 8.0 (-115): 4-Star Rating Out of 5

Our algorithm likes these two offenses to have success tonight.
The starting pitchers these lineups will be facing are George Kirby and Rich Hill.
Hill, who is 42 years old, isn't doing too badly this season, sporting a 4.26 SIERA. But he's got just an 18.6% strikeout rate while allowing a 45.2% fly-ball rate. His lowly 5.3% homer-per-fly-ball rate has helped him keep the ball in the yard, but he's likely headed for negative regression in that department. His career homer-to-fly-ball rate is 10.7%, and it was 11.2% last season.
Kirby is an exciting young pitcher with a pretty pristine minor-league statistical profile, including a 34.4% strikeout rate in 24 2/3 frames in Double-A this year before getting called up. He's got only 10 MLB innings to his name, so we can't pull much from that, although he's off to a solid start (3.49 SIERA).
What we do know for Kirby is that he's up against a Boston Red Sox offense that has some high-octane bats. While the Sox have started slowly, FanGraphs' rest-of-season projections have them ranked as the seventh-best offense. Kirby faced the New York Mets -- a similarly stout offense -- last time out, and he punched out just one and needed 89 pitches to complete four innings.
We have Boston winning by a score of 5.47-5.04. That's 10.51 total runs -- slightly more than 2.5 runs over the listed total. We project the over to cash 66.8% of the time and rate it as a three-star bet.
Cubs Moneyline (-108): 2-Star Rating Out of 5

At first glance, it would seem like the Chicago Cubs would be in a lot of trouble tonight due to a matchup with Zac Gallen. But FanDuel Sportsbook has this game as a pick'em, listing both the Cubs and Arizona Diamondbacks at -108 on the moneyline.
Our model likes the Cubs, too, and we think there's good value in taking them to win.
Let's start with Gallen. He's really good. He owns a dazzling 2.90 SIERA, 27.1% strikeout rate and 3.9% walk rate. The Cubbies' offense figures to have a tough time against the Snakes' starter.
Where the Cubs can do work, though, is against the bullpen of Arizona, a unit that checks in with the worst reliever SIERA (4.12). And the Chicago offense has been decent this year, ranking 17th in wOBA (.305). They haven't been as bad as some feared they'd be.
Marcus Stroman is going for the Cubs. He's a wild card today after missing two weeks and not taking a rehab start. He has, however, put up a 3.92 SIERA, 50.1% ground-ball rate and 11.1% swinging-strike rate since the start of 2021. There are reasons to back him against an Arizona offense that's only 22nd in wOBA (.291) with the 2nd-highest strikeout rate (25.4%).
Once Stroman departs, he'll turn it over to a Chicago 'pen that has been excellent this campaign, boasting an MLB-best 2.73 SIERA.
Our model forecasts the Cubs to win, 4.64-4.03. We think the North Siders come out on top 59.0% of the time, odds that amount to a -144 moneyline. Taking the Cubs to win outright is a two-star wager.