4 Daily Fantasy Baseball Stacks for 9/3/19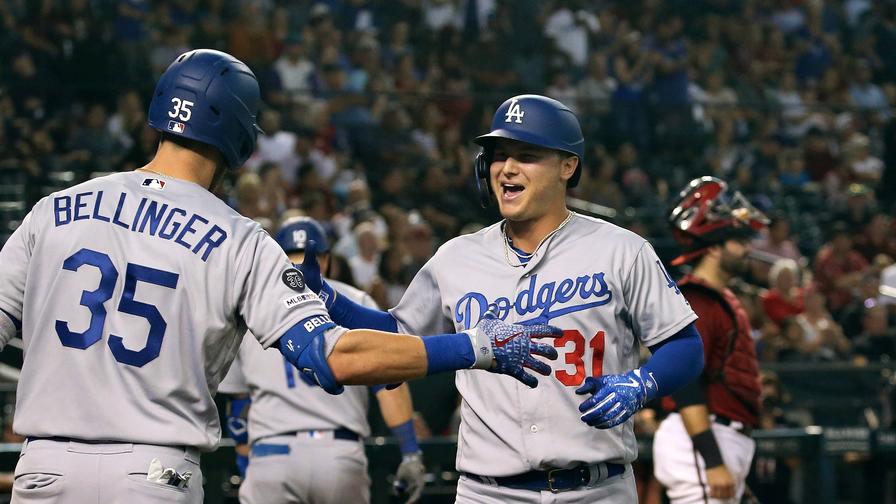 We have a 12-game slate tonight and plenty of noteworthy pitchers to pick on. The focus will be on targeting pitchers who are giving up hard-hit balls at a very high rate as well as either a high line-drive rate or allowing lots of home runs.
Each day here on numberFire, we'll go through four offenses ripe for the stacking. They could have a great matchup, be in a great park, or just have a lot of quality sticks in the lineup, but these are the offenses primed for big days that you may want a piece of.
Premium members can use our stacking feature to customize their stacks within their optimal lineups for the day, choosing the team you want to stack and how many players you want to include. You can also check out our hitting heat map, which provides an illustration of which offenses have the best combination of matchup and potency.
Los Angeles Dodgers
There may not be a Coors Field game today, but we're still going to put some of our attention on the Colorado Rockies as they roll out a pretty terrible pitcher in Chi Chi Gonzalez.
While it has been just 35.2 innings in 2019, Gonzalez has been awful. He has given up a 44.1 percent hard-hit rate and 25.8 percent line-drive rate with a walk rate (12.9 percent) that's higher than his strikeout rate (11.8 percent). He is sporting a slate-worst 6.47 SIERA, which is actually much better than his 8.07 ERA.
The Los Angeles Dodgers -- owners of a sparkling 6.18 implied total -- have smashed right-handed pitching this season, putting up a .347 wOBA, which ranks second, and a top-ranked .225 ISO. LA is going to be one of the chalk stacks of the night, but there's a lot of ways you can stack them up -- with Will Smith ($3,200), Cody Bellinger ($4,700), Justin Turner ($3,600), Corey Seager ($3,200), Joc Pederson ($3,500), Matt Beaty ($2,800) and Gavin Lux ($2,000) all likely to start and firmly in play.
While most will have the instinct to go with the left-handed sticks on the Dodgers, which there is no problem doing, the righties are in a fantastic spot, too, and should not be ignored. Smith has been unbelievable since being called up, posting a .472 wOBA and ridiculous .500 ISO against right-handed pitchers.
Righties Chris Taylor ($2,600), David Freese ($2,600) and Enrique Hernandez ($2,700) are all stackable if they crack the lineup. Freese has put up a .475 wOBA and .351 ISO in a small sample of 65 plate appearances in righty-righty matchups.
To read all premium content, upgrade to a Premium account with numberFire
If you're not a Premium subscriber, it takes just a few seconds to sign up. You'll get access to all of our insider information, game projections, handicapping advice, DFS tools, advanced statistics, and more.