4 Daily Fantasy Baseball Stacks for 7/3/18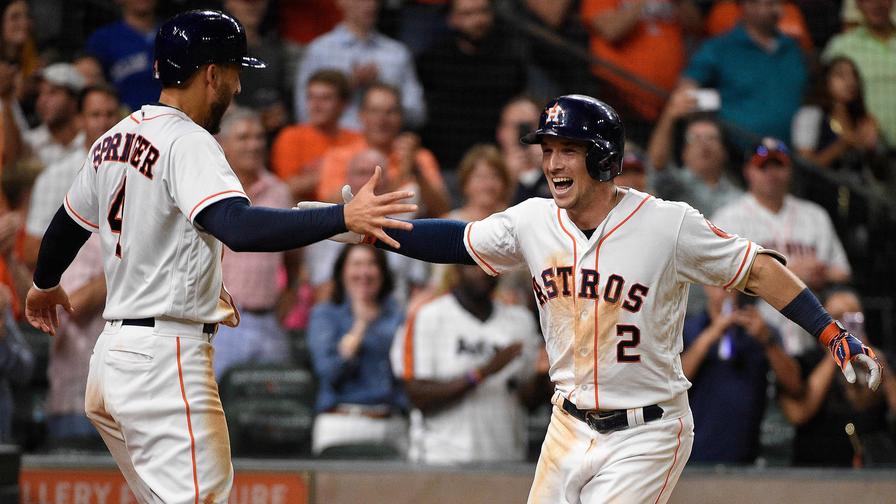 Stacking can be a controversial topic in many daily fantasy sports, but you can count baseball as a glaring exception. Here, it's universal.
Using multiple players on the same team on a given day presents you with the opportunity to double dip. If one of your players hits an RBI double, there's a good chance he drove in another one of your guys. When you get the points for both the run and the RBI, you'll be climbing the leaderboards fast.
Each day here on numberFire, we'll go through four offenses ripe for the stacking. They could have a great matchup, be in a great park, or just have a lot of quality sticks in the lineup, but these are the offenses primed for big days that you may want a piece of.
Premium members can use our new stacking feature to customize their stacks within their optimal lineups for the day, choosing the team you want to stack and how many players you want to include. You can also check out our hitting heat map, which provides an illustration of which offenses have the best combination of matchup and potency.
Now, let's get to the stacks. As usual, we will not include today's game at Coors Field in these recommendations. You already know that you want bats at Coors when you can afford them, and you don't need us to tell you. Here are the other teams you should be targeting in daily fantasy baseball today.
Houston Astros
The Colorado Rockies and San Francisco Giants should be immensely popular at Coors Field tonight, but we shouldn't overlook some other offenses that could dominate at lower-ownership. In fact, the Houston Astros are right there with Coors in terms of implied team total (5.90), with temperatures projected to surpass 100 degrees in Arlington tonight.
Houston faces a weak arm in Austin Bibens-Dirkx, who's managed just a 5.02 SIERA over 92 career innings. Bibens-Dirkx has put together only a 17.5% strikeout rate through four starts, and his 45.8% hard-hit rate and 35.2% ground-ball rate are unlikely to do him any favors under these conditions.
George Springer ($3,700) is going through a tough slump, but we shouldn't avoid him at this price in a cupcake matchup. He still holds a favorable .363 expected weighted on-base average for the season (xwOBA). Alex Bregman ($4,500) and Jose Altuve ($4,300) are also in play as always, and you should be able to afford them with plenty of nice value pitching options tonight, like Shane Bieber ($8,200), Anthony DeSclafani ($6,800), and Domingo German ($6,500).
The Astros aren't lacking in value, though, between Yulieski Gurriel ($3,000), Josh Reddick ($2,600), and Marwin Gonzalez ($2,300). Gurriel is coming off a strong June in which he posted a .368 wOBA, 6.1% strikeout rate, 35.2% hard-hit rate, and 36.4% fly-ball rate. Reddick and Gonzalez aren't having their best seasons, but they will enjoy the platoon advantage on the cheap.
Evan Gattis ($3,400) continues to excel at the plate, producing a 40.9% hard-hit rate, .386 wOBA, and .337 isolated power (ISO) since the beginning of May.
To read all premium content, upgrade to a Premium account with numberFire
If you're not a Premium subscriber, it takes just a few seconds to sign up. You'll get access to all of our insider information, game projections, handicapping advice, DFS tools, advanced statistics, and more.