FanDuel Daily Fantasy Baseball Helper: Thursday 5/3/18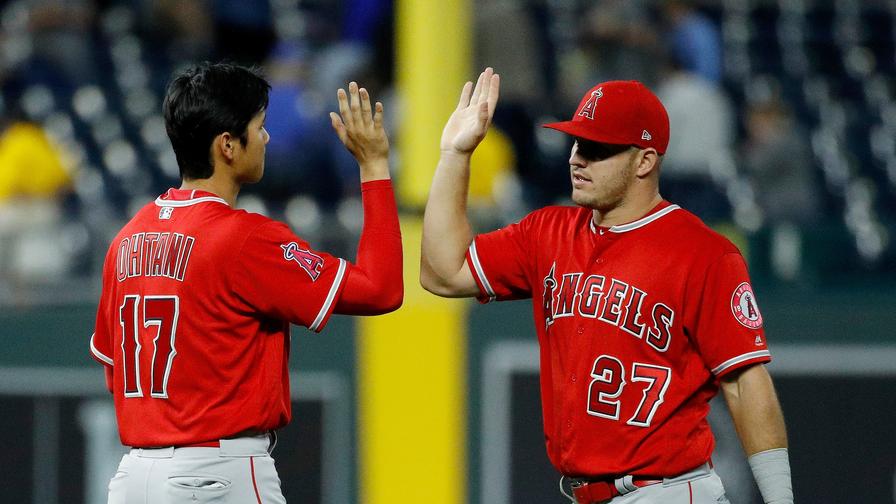 Excluding the Washington Nationals, the chalk hitters mostly came up empty last night, but all was well if you rostered James Paxton, who smoked the Oakland Athletics for 16 strikeouts on his way to 73 FanDuel points. Of course, tonight we're only looking at four games on the main slate, and if you take a quick glance at the pitchers taking the mound, well, let's just say we shouldn't expect to see a repeat of that kind of performance. The flip side is hitters will be easier to find, with the Los Angeles Angels and Boston Red Sox leading the way. Note that there is rain in the forecast for the Twins-White Sox contest, so keep an eye on that one later in the day.
Our daily helper is available every day to analyze FanDuel's main slate and help give you a starting point when you're building lineups. Be sure to also incorporate our great tools into your research process. Whether you're looking for daily projections, the latest starting lineups and weather, or batting and pitching heat maps to find the best matchups -- we've got you covered! And don't forget to take a listen to The Solo Shot podcast with Jim Sannes, who breaks down the MLB daily fantasy slate each day.
On that note, let's highlight some of the top options for today's FanDuel main slate.
Pitchers to Target
To read all premium content, upgrade to a Premium account with numberFire
If you're not a Premium subscriber, it takes just a few seconds to sign up. You'll get access to all of our insider information, game projections, handicapping advice, DFS tools, advanced statistics, and more.