4 Daily Fantasy Baseball Stacks for 6/23/17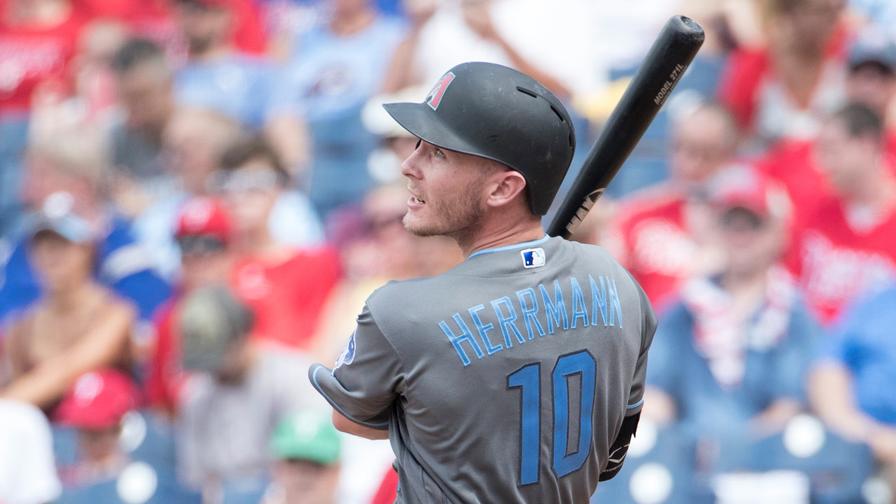 Stacking can be a controversial topic in many daily fantasy sports, but you can count baseball as a glaring exception. Here, it's universal.
Using multiple players on the same team on a given day presents you with the opportunity to double dip. If one of your players hits an RBI double, there's a good chance he drove in another one of your guys. When you get the points for both the run and the RBI, you'll be climbing the leaderboards fast.
Each day here on numberFire, we'll go through four offenses ripe for the stacking. They could have a great matchup, be in a great park, or just have a lot of quality sticks in the lineup, but these are the offenses primed for big days that you may want a piece of.
Premium members can use our new stacking feature to customize their stacks within their optimal lineups for the day, choosing the team you want to stack and how many players you want to include. You can also check out our hitting heat map, which provides an illustration of which offenses have the best combination of matchup and potency.
Now, let's get to the stacks. Here are the teams you should be targeting in daily fantasy baseball today.
Arizona Diamondbacks
As of this writing, we don't know for sure who will be starting for the Philadelphia Phillies tonight. Everything seems to be pointing toward Mark Leiter Jr., though, and that would make the Arizona Diamondbacks one of the top offenses on the board.
Leiter has thrown 19 innings in the Majors so far, all of which have come in relief. That's a pretty decent sample, and yet Leiter's walk rate is all the way up at 16.9%. Yes, that's his walk rate and not his strikeout rate, which is 14.5%. Opponents have chased just 17.1% of his pitches outside the zone, meaning every batter facing him has essentially developed the eye of Joey Votto. That's probs not going to work out so hot.
Leiter has limited hard contact, but it takes a larger sample for that data to stabilize, and it all came in relief. Things generally trend in the wrong direction when a guy moves to a longer role, and they're already pretty scary for Leiter. Again, check to make sure he's confirmed as the starter, but this is a great spot for Arizona if he is.
With Yasmany Tomas still on the disabled list, it's hard to predict who will wind up in left field for the Diamondbacks. Strangely enough, it may not matter. Every guy they have used there since his injury has fun batted-ball numbers against righties this year.
| Versus RHP in 2017 | Plate Appearances | Hard-Hit Rate | Fly-Ball Rate | FanDuel Price |
| --- | --- | --- | --- | --- |
| Daniel Descalso | 115 | 38.7% | 40.0% | $2,700 |
| Chris Herrmann | 103 | 35.9% | 35.9% | $2,200 |
| Jeremy Hazelbaker | 41 | 40.0% | 40.0% | $2,100 |

The plate appearances were included to show that Jeremy Hazelbaker's success is in a limited sample. But each of these guys would be in play for DFS, and Chris Herrmann can fill your catcher position if he's the lucky guy. Check the Diamondbacks' lineup once it's out to see who gets the call and plug them in to save some salary.
To read all premium content, upgrade to a Premium account with numberFire
If you're not a Premium subscriber, it takes just a few seconds to sign up. You'll get access to all of our insider information, game projections, handicapping advice, DFS tools, advanced statistics, and more.