English Premier League: Who Are the Preseason Favorites For the Golden Boot?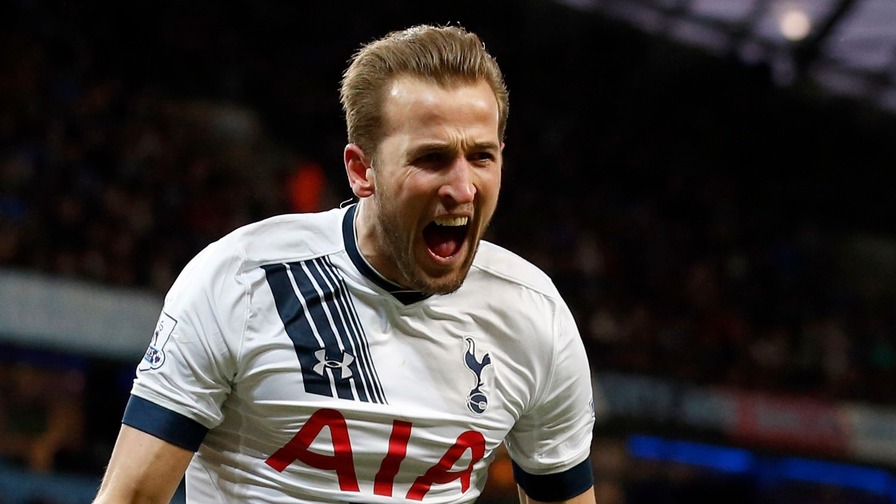 With the season kicking off this weekend, the English Premier League is set for another stellar season of stories with plenty of manager changes and new additions giving freshness to many of the squads in the top tier.
It is also setting up to be an exciting season for the league's top strikers as they race for the Golden Boot.
This year will still feature familiar faces such as last season's Golden Boot winner Harry Kane, Manchester City's Sergio Aguero and Leicester City's Jamie Vardy, but there are also new faces like Zlatan Ibrahimovic, Michy Batshuayi and Ahmed Musa who figure to throw their names in the hat.
No striker does it alone. Every goal scorer needs service and build up from the midfield. With that in mind, let's take a look at some of the favorites for the scoring title.
Zlatan Ibrahimovic
Important Teammates: Henrikh Mkhitaryan, Anthony Martial, Paul Pogba
The aforementioned Swede has been one of football's biggest stars, and now that he's with England's biggest club, the expectations will be astronomically high. "Ibra" rarely suffers a stretch of bad form, but he faces a new challenge in England, especially considering most will expect 20-plus league goals this season.
When the 34-year-old is on the pitch, play must flow through him. He's eager to get on the ball, and he typically does well with it. Anything within 35 yards is territory for an Ibrahimovic strike -- as England fans know first hand.


Martial and Mkhitaryan will see time all over the attacking third and as wingers, both provide goal-scoring ability as well as the passing skills to set up others, which could benefit Ibrahimovic. As for Pogba, he'll need to provide speed, accuracy and control. When United is turning from defense to attacking play, he'll be the figure to get the ball out of the defense and to the big-bodied Ibrahimovic as quickly as possible.
Ibra is the first world-class striker United has possessed since Robin Van Persie, and the Swede will bring even stronger technical skills and physicality, despite his age. However, it will be important for United's midfield to provide good service, most notably the trio of Martial, Mkhitaryan and Pogba, if Ibrahimovic is going to lead the league in goals.
Sergio Aguero
Important Teammates: David Silva, Kevin De Bruyne, Leroy Sane
Aguero has consistently been the best striker in England since his arrival from Atletico Madrid in 2011, and he scored maybe the most famous goal in Premier League history.
The Argentine already has a Golden Boot in his trophy case thanks to 26 scores in the 2014-15 campaign, and should the 28-year-old stay healthy, it's certainly reasonable to think he can do it again this season.
Aguero can score in a pairing as well as a solo No. 9, and under ex-boss Manuel Pellegrini, he did plenty of both. However, under new manager Pep Guardiola, who has traditionally preferred a singular striker, we'll likely see Aguero working with forward pressing wingers and an attacking midfielder.
That's where Silva, De Bruyne and Sane come in. All three could see time on the wings, and Silva and De Bruyne are more than capable of being the central provider. What Sane lacks in experience and ability in the center of the field, he makes up for with lightning pace. He may be the only player on City's roster that has the pace to go stride for stride with Aguero on counters and breakaways.
Aguero is in a great situation, and he likely won't have to do much on his end besides stay healthy. Guardiola has the pieces to win the Premier League, but how soon he is able to find the right combination and formation to complement City's star striker may determine Aguero's status in the race for the Golden Boot.
Harry Kane
Important Teammates: Christian Eriksen, Dele Alli and Erik Lamela
The focus here is on Kane, but a crucial part to the rise of the Englishman is how Tottenham has raised their play as a team. When three players off one squad finish in the top 10 of the Premier League's assist leaders, there's something special going on. The squad's quality has drastically improved over the past two seasons, but Eriksen, Alli and Lamela replicating their 31 total assists from a year ago could be the deciding factor for Kane.
Kane went on a terrific run of form in the 2014-15 season as a then 21-year-old, inspiring Tottenham and being the brightest spot in what was an otherwise disappointing season. Last year, though, Tottenham's team returned the favor as Kane only scored four goals before November, and three of them came in a 5-1 thrashing of Bournemouth. Tottenham was still able to take 17 points through 10 games while their star man floundered, and it allowed them to make a proper title push once he returned to form.
Kane is lethal anywhere near the penalty area thanks to his technical ability and lethal right foot.


This year, Spurs will be hoping for a quicker start and as many goals. Lamela will continue to be the outside threat with his crosses and long-range shooting ability, while Eriksen will orchestrate the offense and Alli makes those destructive runs from deep to set up or score goals. Kane's ability to possess and link up with his supporting cast is as good as any, and if they pick up where they left off last season, Kane may be the man to catch for the goal-scoring title.
Tottenham seems to be reaching the level they've been so agonizingly close to for years, and a lot of that is thanks to Kane. "He's one of their own," as Spurs fans like to sing, and he only looks to be progressing.