How Patrik Laine Is Avoiding the Sophomore Slump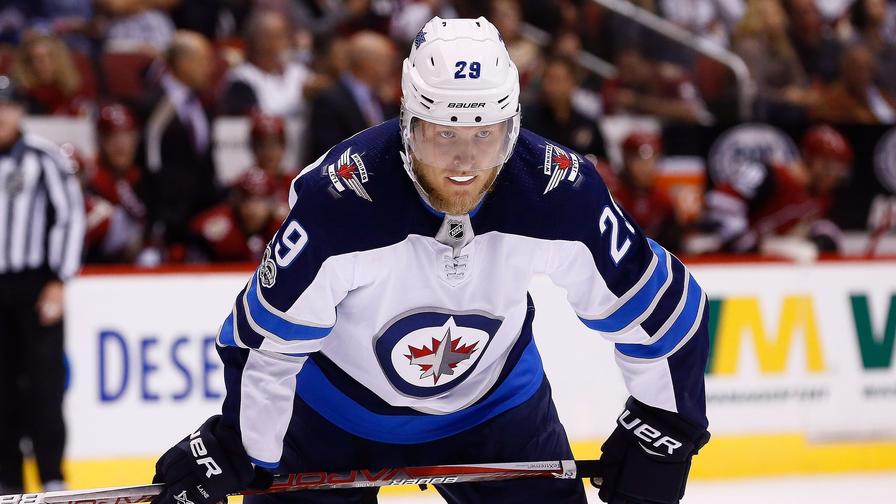 While most NHL players are humble to the point of being boring, Patrik Laine of the Winnipeg Jets never was. Even before he took an NHL shift, the Finn was confident he had what it took to be a star.
"I think I have the ability to someday become the best player in the NHL," Laine said at the NHL Scouting Combine prior to the 2016 Draft. "Maybe other guys are good at many different things, but not really good at one thing. I think I am. I think me and [eventual first pick Auston Matthews] are quite even [at this stage in development]."
About a season-and-a-third into their NHL careers, both players are still neck-and-neck. Laine has 85 points (49 goals and 36 assists) through his first 100 games, while Matthews has 95 points (53 goals and 42 assists) in his first 106. Together, they're two of the only four players since 2005 to score at least 49 goals in their first 100 games (Sidney Crosby and Alex Ovechkin are the others), and they show no signs of slowing down.


While Matthews gets still gets most of the hype and is probably still the marginally better player at the moment, it's worth paying attention to how Laine is stepping up his production in Winnipeg.
Upon first glance at Laine's counting numbers, his five-on-five production might seem slower than last season. While that's true, the drop-off primarily comes from assists, especially secondary assists.
During his rookie season, the winger recorded 2.27 points per 60 minutes at even strength, according to Corsica. This year, that rate has dropped to 1.56 points per 60. But in terms of primary points and goals, Laine's production is comparable to last season. His even strength primary points per 60 have only dropped from 1.75 to 1.41, and his even strength goals per 60 has barely changed from 2.03 to 2.0.
The Finn's rates have increased in almost every other category, though. His five-on-five Corsi for and relative Corsi for have climbed to 49.09% and .43% respectively. His penalty differential has shifted from a -3 to 4. He's taking nearly 3.5 more five-on-five shots per 60 minutes. Those additional shots are also generating nearly .25 of an individual expected goal per sixty minutes. Shot rates and getting to dangerous areas of the ice are generally individual, repeatable skills, so those increases shouldn't be dropping off anytime soon.
He has also been a force on the power play. Operating from near the left faceoff dot a la Ovechkin, Laine has pounded home 8 power play goals in 27 games this year, matching his total from last year's 73 games.
Laine's shooting percentage has dropped, but that's also encouraging. Last year, the winger shot an insane 16.5% as compared to this year's reasonable 8.33%. The fact that he's scoring goals at a comparable rate even with that regression just underscores the improvement he has made to the rest of his offensive game.
You'll also have to figure his assist rates will pick up as the season progresses with some puck luck off rebounds and cheap secondary assists. But even if he doesn't, Laine has the pure offensive power to make a difference without helpers. After all, no one really complains that Ovechkin doesn't finish the season with enough assists.


It's understandable that Matthews gets more attention than Laine. He's the first line center of the Toronto Maple Leafs, is an American from a non-traditional hockey market, and was the first overall pick. But this season is proving that Patrik Laine is a legitimate star in his own right, in case you had any doubts.
He sure didn't.