Kyrie Irving's Late Three-Pointer in Game 7 Changed Everything for the Cavaliers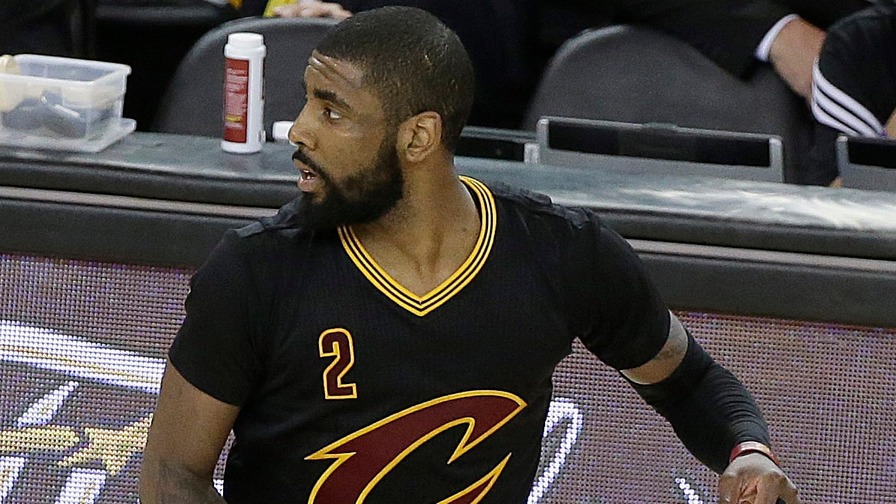 Last night, everything changed. After 52 years, the city of Cleveland witnessed -- and I use that term purposefully -- history on so many levels.
We've already talked about the team's comeback in the NBA Finals. Down 2-0 and then down 3-1 in the series, our algorithm gave the Cavs just a 6% chance to win the title prior to the start of Game 5. And that was a little generous considering no team has ever come back from a 3-1 deficit in the NBA Finals, let alone a team facing the best regular season squad in NBA history.
We've talked about LeBron James. No matter the outcome of last night's Game 7, James should have -- and probably would have -- been Finals MVP. Because he did things like this over and over and over again:
That was the block heard 'round the world.
But this was the shot heard round the world.
Just before Kyrie Irving hit the biggest three-pointer of his life -- and one of the biggest in NBA history -- numberFire Live had the Cavs as 50.73% favorites to win the game. In other words, with about a minute to go in the contest, Cleveland had a coin flip's chance to come out victorious.
That three-pointer -- that dagger from Irving -- lifted the Cavs' odds by nearly 36%, putting them in the driver's seat.
And the rest is now history.