Individual Efficiency During the NBA Playoffs Is at an All-Time High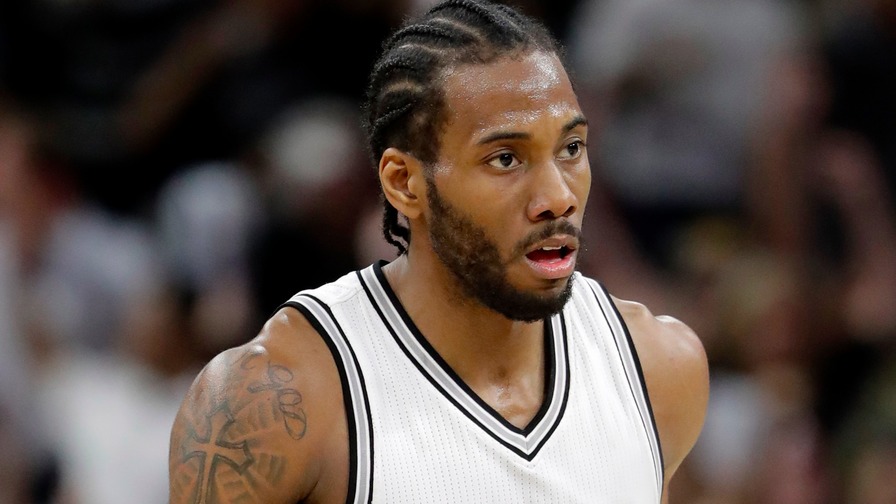 "These playoffs are boring."
Through two and a half rounds, we've been hearing that just about everywhere.
Fans are fed up with the general lack of competitiveness between teams -- and there's not much of an argument against that notion. There have been numerous blowouts, even in competitive series. And if you point to the Golden State Warriors and Cleveland Cavaliers -- near locks for the NBA Finals -- things appear even more predictable.
But if there's one thing these playoffs are not, it's boring. We're just focusing on the wrong details.
Much like the regular season, this postseason boils down to amazing individual play. In recent days, LeBron James and his performance has come to the forefront, but there have been so many others.
With a quick glance at Basketball Reference's playoff leaderboard with regard to win shares per 48 minutes, it's not difficult to notice the historical combination of production and efficiency that we've seen to this point. Then, as we weed out those players who haven't played 100 minutes, we see seven names rise to the very top.
| Player | Team | WS/48 | Minutes |
| --- | --- | --- | --- |
| Kawhi Leonard | SAS | .350 | 367 |
| Channing Frye | CLE | .300 | 114 |
| Draymond Green | GSW | .295 | 283 |
| LeBron James | CLE | .294 | 339 |
| Stephen Curry | GSW | .280 | 275 |
| Kevin Durant | GSW | .263 | 192 |
| Chris Paul | LAC | .251 | 260 |

In their individual playoff runs, each of these players have accounted for at least .250 win shares per 48 minutes. Kawhi Leonard leads the way as the only player to play at least 200 minutes and manage at least .300 win shares per 48.
The Warriors' trio of Draymond Green, Stephen Curry and Kevin Durant make up nearly half of this list, with Green and Curry averaging at least .280 win shares per 48 minutes.
As expected, we also get LeBron, who ranks fourth despite logging 339 minutes in eight contests, but unexpectedly, Cavs role player Channing Frye also makes the cut. Of players to have played 100 minutes, he ranks second and represents the only non-star here.
What's so impressive about this list?
In NBA playoff history, there have never been seven players to average at least .250 win shares per 48 while playing at least 100 minutes in a single postseason. Five players accomplished this last year, but there were only five instances where there were three such individual performances prior to that.
Even if we slice this group up in a different way -- by minutes per game (25 or higher) -- only Frye is eliminated (who is averaging 14.3 minutes in the playoffs), leaving us with six studs. That's one more than the previous high of five from the 1952 and 2016 postseasons.
The playoffs produced just three individual postseasons of that caliber on only two other occasions.
Go ahead and call these playoffs uncompetitive, lopsided or even predictable, but they're not boring. So long as you like great individual play, this season's playoffs are one of the best we've seen to this point.