NBA Power Rankings Update: The Knicks Aren't Too Bad and the Cavs Aren't Too Good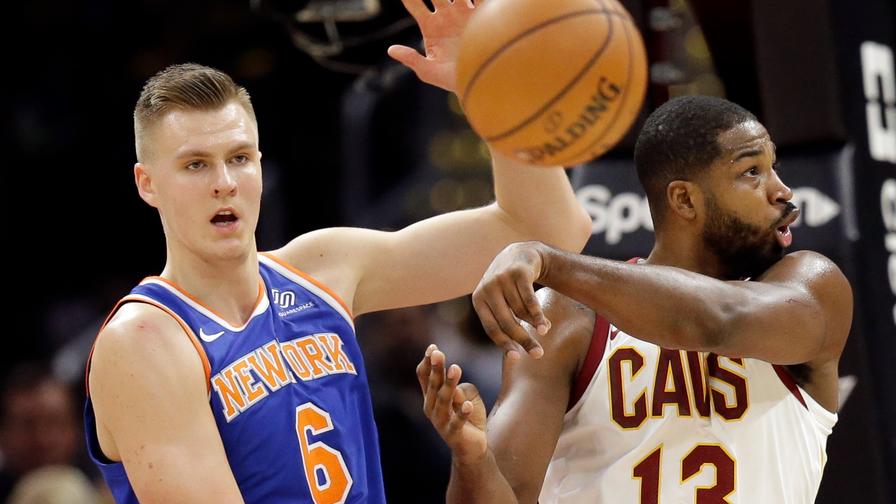 In August, ESPN asked 44 of their best basketball minds who they thought would win the Eastern Conference. All but 10 chose the Cleveland Cavaliers.
Cleveland currently sports a record of 5-6, behind both the New York Knicks and the Orlando Magic. If the season ended today, LeBron and the LeBronettes would be home for the postseason.
The question now becomes, who screwed up worse, ESPN's basketball minds or the Cavs?
We'll go with B.
While James is performing at an otherworldly level, the team defense has been simply atrocious. They're allowing 113.9 points a night, the third-worst in the league, and their -4.0 point differential is the fourth-worst in their conference. Little wonder that their drop in our nERD power rankings was beyond bad.
As for those aforementioned Knicks, none of ESPN's minds had them winning a ring, and if you put a super-soaker to their heads, they probably would've pegged the rebuilding New Yorkers as a low lottery pick. Welp, the Knicks are 6-4, and their six-spot nERD rise tied them with the streaking Boston Celtics for the highest jump of the week.
Who else climbed or stumbled up or down our nERD ladder?