3 Under-the-Radar MLB FanDuel Plays for 9/11/19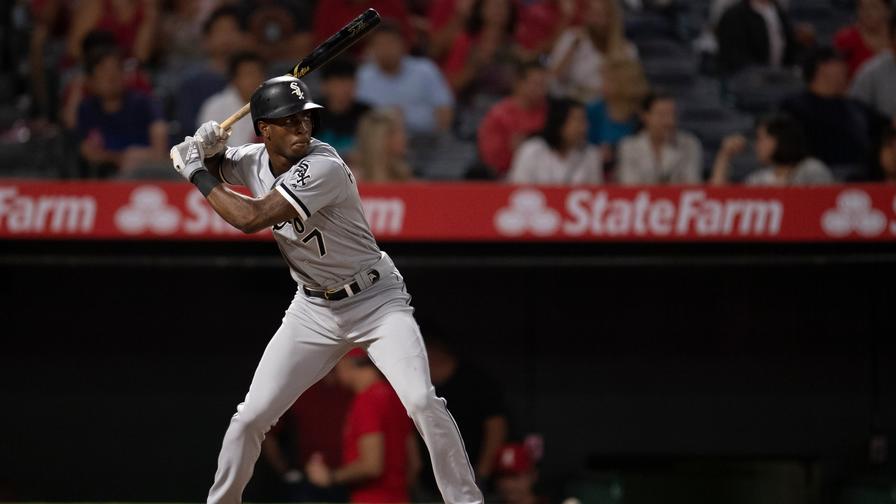 When being contrarian in daily fantasy sports, there's a fine line between taking a calculated risk and being reckless. But differentiating your lineups from everyone else is the name of the game if you plan on taking down one of those highly lucrative DFS tournaments. Whether it's because of Vegas totals, other options at a given position, or some gem you've found that everyone is overlooking, we can always find potential under-owned plays if we look hard enough.
Here are three such players to consider branching out for on FanDuel's main slate.
Pablo Lopez, P, Miami Marlins
FanDuel Price: $7,100
At his modest price tag, will Pablo Lopez go overlooked on this 14-game slate?
If you haven't heard by now, Milwaukee Brewers star player Christian Yelich is done for the year after fracturing his knee cap last night. It's never good to see that, but this presents an opportunity since their lineup is now considerably weaker overall.
For the season, the Brewers have a 96 wRC+ (15th in the league), .191 ISO (12th), and a 41.1% hard-hit rate (4th) against right-handed pitchers. Those numbers are mostly average, but will only decrease further without the former MVP in their lineup. Sometimes in DFS, you want to be a day earlier on a trend compared to a day late, and this is the chance to strike.
Lopez comes in with a modest 22.0% strikeout rate this season, along with a strong 46.4% ground-ball rate and 47.2% medium-hit rate. He isn't a massive strikeout pitcher, but rather lives on the ground ball and picking up easy outs that way. I'm not expecting massive strikeout upside from him -- we only have him projected for 4.46 strikeouts -- but the chance for the quality start points are there, all while being only $7.1K tonight. The savings will allow you to pay up for hitters at Coors Field tonight, if you so choose.
Brian McCann, C, Atlanta Braves
FanDuel Price: $2,200
The Atlanta Braves are one of the more interesting stacks outside of Coors Field tonight, and you should look to them in tournaments tonight.
A 4.98 implied run total is where we see the Braves come in tonight -- the seventh-highest on the slate -- and the matchup for them should see them go over that total easily. The Philadelphia Phillies will have Zach Eflin on the mound tonight, who is a pitcher you should look to target any time he is in action. Eflin is allowing a 5.46 xFIP, 2.20 home runs per nine innings, and a 42.0% fly-ball rate versus left-handed hitters. Despite a recent string of relatively strong starts, Eflin is not a pitcher you need to be avoiding.
Overall, catchers are lower owned on FanDuel, since you don't actually have to roster them. Catchers generally produce fewer fantasy points compared to other positions, but when you hit on one, they can provide great upside in tournaments.
One such catcher is Brian McCann, who comes in at a very cheap $2.2K price tag tonight. McCann is really only an option versus right-handed pitchers and comes in with a modest .177 ISO, but has a 40.4% hard-hit rate and a 37.4% fly-ball rate, making him a threat for a home run in this matchup.
Tim Anderson, SS, Chicago White Sox
FanDuel Price: $3,200
The Chicago White Sox aren't going to be breaking any offensive records this season, but that doesn't mean they don't have fantasy value in their lineup.
A 5.55 implied run total is very strong for the White Sox tonight, but on a 14-game slate, it can be tough to see who will be the highest owned, considering we also have Coors Field in action.
Tim Anderson is an appealing option tonight since he is in a righty-righty matchup but has better power compared to a lefty matchup. In the split, he is holding a .188 ISO and has 12 of his 16 home runs, making this the spot to target him.
But what about his matchup? Is this a spot where we could actually see potential home run upside?
Yes. Anderson is up against Glenn Sparkman, who has a horrible 5.30 xFIP, allowing 1.56 home runs per nine innings and a modest 35.0% fly-ball rate to righty hitters. There is plenty of power in the White Sox lineup, but Anderson doesn't reach the top of the list, so we could see him as one of their lower-owned options tonight.