4 Daily Fantasy Baseball Stacks for 8/16/16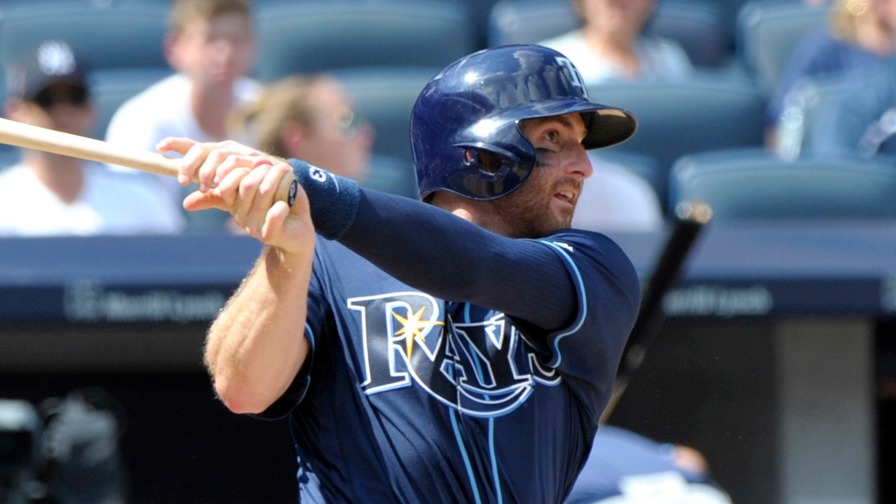 Stacking can be a controversial topic in many daily fantasy sports, but you can count baseball as a glaring exception. Here, it's universal.
Using multiple players on the same team on a given day presents you with the opportunity to double dip. If one of your players hits an RBI double, there's a good chance he drove in another one of your guys. When you get the points for both the run and the RBI, you'll be climbing the leaderboards fast.
Each day here on numberFire, we'll go through four offenses ripe for the stacking. They could have a great matchup, be in a great park, or just have a lot of quality sticks in the lineup, but these are the offenses primed for big days that you may want a piece of.
Premium members can use our new stacking feature to customize their stacks within their optimal lineups for the day, choosing the team you want to stack and how many players you want to include. You can also check out our hitting heat map, which provides an illustration of which offenses have the best combination of matchup and potency.
Now, let's get to the stacks. As always, we will not include today's game at Coors Field here. Coors is great for DFS, but you likely already know that and don't need me to tell you. Here are the other teams you should be targeting in daily fantasy baseball today.
Tampa Bay Rays
We're getting to the point where we now have a relevant sample in looking at how offenses have performed since the All-Star break. They're all above 1,000 plate appearances, so if a team has deviated heavily from what they did in the first half, we should absolutely be taking notice.
The Tampa Bay Rays are seventh in wRC+ over that time, and they have cut their former-troublesome strikeout rate to 22.6%. Giddy up.
They're squaring off with Edwin Jackson today, a guy who will be facing a team with a designated hitter for the first time this season. His 5.13 SIERA and 14.8% strikeout rate are both in stacking range, but the addition of the designated hitter will amplify those shortcomings. That's how we wind up focusing on these resurgent Rays today.
One guy we should dig into here is newcomer Matt Duffy. Duffy is only four starts into his career with the Rays, meaning pricing hasn't adjusted to his new situation yet. Although the Rays' offense isn't as good in a vacuum as the San Francisco Giants', the park in Tampa is infinitely better for DFS. Duffy's price will rise if he continues hitting fifth, and he could be a good pivot off of the delectable Brad Miller for tonight's contest.
To read all premium content, upgrade to a Premium account with numberFire
If you're not a Premium subscriber, it takes just a few seconds to sign up. You'll get access to all of our insider information, game projections, handicapping advice, DFS tools, advanced statistics, and more.