PGA Betting Guide for the Shriners Hospitals for Children Open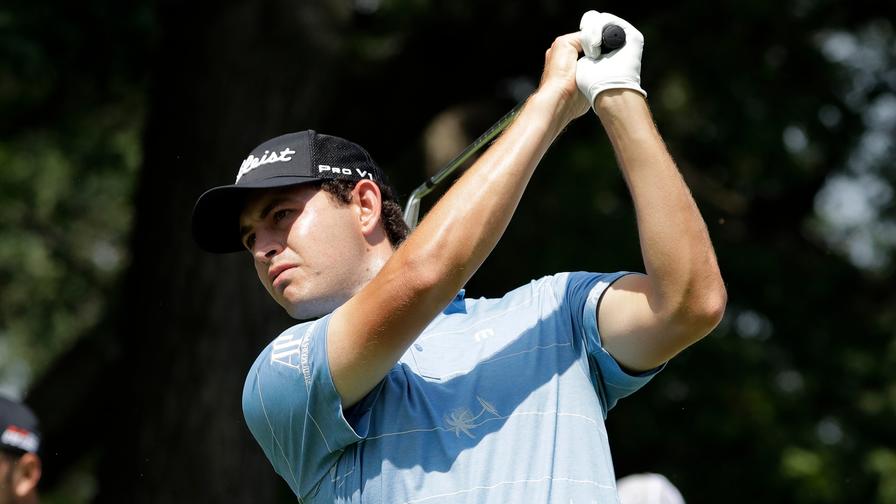 Picking winners of a golf tournament is hard. Doing it consistently is downright impossible. But finding value is something all bettors must practice in order to give themselves the best chance to make hay when the day finally comes that they ping a champion.
Below, we will cover the best bets for the Shriners Hospitals for Children Open based on current form, course fit, and -- of course -- the value of their odds over at FanDuel Sportsbook.
Elite tee-to-green players have popped up on recent leaderboards here, but the years prior showed some weird names at the top. Rod Pampling held off Brooks Koepka three years ago right as Koepka was about to start breathing fire every week on the PGA Tour. The year before that, Smylie Kaufman shot 61 on Sunday to earn his first and only Tour win. His best finish in the last 23 months is 69th, and he's missed the cut in all but 2 events.
So suffice to say, anything can happen.
Patrick Cantlay and Bryson DeChambeau have shined here recently, but the field will be firing at these pins and plenty of long shots are in play this weekend, along with studs both old and new.
For more info on TPC Summerlin along with this week's key stats and comparable courses, check out the course primer.
At the Top
Patrick Cantlay (+1100) - No disrespect to Brooks Koepka (+750), but a favorite offered at less than 10/1 in a full field with a talent like Cantlay right behind him will almost never attract investment in this space. Koepka and Cantlay both have two top fives here, but Cantlay's are the past two editions and include a win and a runner-up. Cantlay is coming off a T40 finish, and last season, he had just three finishes of that position or worse and was top 15 the next week all three times. He has always been an elite ball-striker, yet his feel for the short game really set him apart last year. After losing strokes around the green and putting last week, Cantlay is a perfect regression candidate.
Adam Scott (+1800) - Scott grabbed the first round lead last week at the Safeway Open and managed another top 20 despite one of his worst driving performances in the past few years. According to stats at Fantasy National Golf Club, Scott lost 4.8 strokes off the tee last week, the second-most in their database dating back to 2013. Only last year's Open was worse, and he has just three other instances of losing even 2.0 strokes off the tee in the five-plus year sample. A T17 finish in spite of that performance was powered by top-six stats in approach (gained 4.9 strokes) and around the green (gained 3.7). Scott will win the week that it all clicks, but the squeamish can keep firing at the top 20 (+110) market -- bettors have cashed Scott tickets in 13 of his last 18 events and are still getting plus money.
Value Spots
Collin Morikawa (+2900) - The rookie started his first full PGA Tour season with a top 10 at the Safeway Open, gaining 5.5 strokes on approach (second in the field last week). He has a small sample on Tour of just nine events last year and two in 2018, but his two best performances with his irons came in back-to-back events at the 3M Open and John Deere Classic last summer. Those courses just happen to be two of our comparisons to TPC Summerlin, and with confidence in his swing he is absolutely in play to crash the Koepka and Cantlay party at the top of the leaderboard. He has good luck in Vegas as well, as he got his win at the Barracuda Championship in nearby Reno.
Scottie Scheffler (+4500) - Scheffler was offered at half this price two weeks ago at the Sanderson Farms Championship and finished a respectable T16. This field certainly has more star power, but getting one of the purest young ball-strikers at this price is hard to pass up. In the last 50 rounds, Scheffler is 10th in strokes gained: tee to green, 12th in strokes gained: approach, and 22nd in birdies or better gained. The Shriners is the site of many a first time winner, and Scheffler is too talented not to hoist hardware at some point. At this price or longer, he should be a near auto-bet.
Long Shots
Emiliano Grillo (+8000) - TPC Summerlin is a second-shot course, and for the past year, few in the world have been better at that shot that Grillo. He finished third on the entire PGA Tour in strokes gained: approach last season, and while the putting is a real problem, he can't possibly keep up with how bad he's been of late -- Grillo has lost at least 3.1 strokes putting in four straight events. He doesn't have to putt well to make up a ton of ground, just an average or slightly below average week will be more than enough. Bentgrass is by far his best surface and the only one he actually gains on, according to Fantasy National.
Chesson Hadley (+9000) - Hadley has three top 10s in the last five years at TPC Summerlin, including a T7 last year. His strength lies in his irons, and like with Grillo, we are going to bet on the ball-striking above all else. The recent form isn't pretty, but a T23 finish at the Safeway could be a signal that the game is coming back, and at 90/1 he is worth a sprinkle.
Zach Johnson (+10000) - Johnson hasn't won since 2015, and his game was in horrible shape in the 2018-19 season, but if he's going to catch lightning in a bottle, it's going to happen on bentgrass at a course where he can't get blown off the course by long drivers. The elevation at TPC Summerlin should help with the distance, and any course that compares to TPC Deere Run will suit Johnson's eye. He was 14th last time out at the Sanderson Farms and is actually first in strokes gained: approach and sixth in strokes gained: tee to green in the sample of just the last 12 rounds. If a win seems too much a reach, consider a top 20 bet at +310.