Daily Fantasy Golf Helper for the AT&T Pebble Beach Pro-Am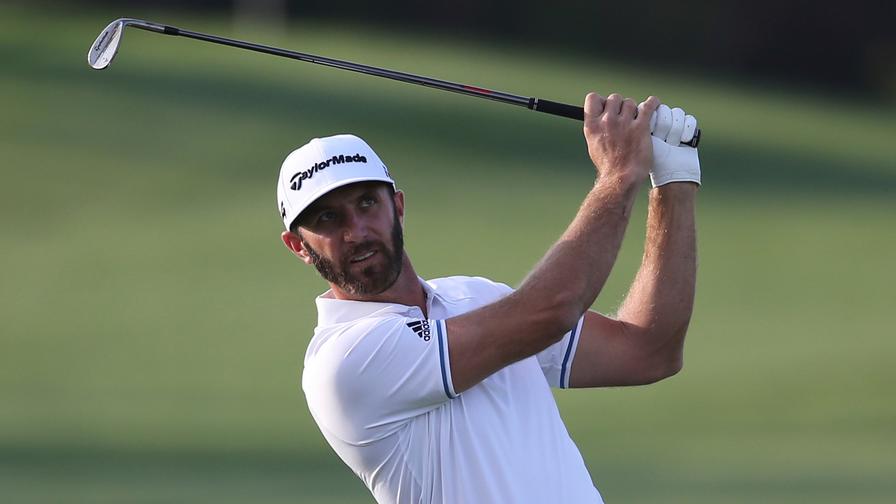 By now, you've probably dabbled in daily fantasy sports, but if not, don't worry. Now is a great time to start, especially with FanDuel now offering a revamped version of PGA golf.
Golf can be one of the most exciting DFS sports to follow, as tournaments span four days and allow ample time to prepare each week, so be sure to familiarize yourself with the basics of building a lineup on FanDuel, the scoring setup, and advanced stats to know about the PGA.
But whether you're brand new to the PGA or daily fantasy sports in general, we have you covered.
Let's take a look at some golfers to target this week.
Key Stats
Strokes gained: tee to green and strokes gained: putting always help identify some of the field's best options, but here are the most important stats to seek this week.
Key Stats for the AT&T Pebble Beach Pro-Am at Pebble Beach
Strokes Gained: Tee to Green
Strokes Gained: Putting
Proximity
Strokes Gained: Approach
Greens in Regulation

For more on why these are the key stats this week, check out our course primer.
Best of the Best
Dustin Johnson (FanDuel Price: $12,800 | bet365 Win Odds: 5.5/1) - Johnson's event history is exquisite here, with two wins (2009 and 2010) and 8 top 10s in 11 tries, including three top fours in the past four years. He's pretty pricey, but it's warranted, and the bookmakers give him really short odds, even with a pretty stellar field. DJ followed up his win at the Tournament of Champions with a T9 at the HSBC in Abu Dhabi three weeks ago.
Jason Day ($12,300 | 9) - Day's recent finishes are as strong as they come, though he's played only four times since the Tour Championship. That includes a win at the Farmers Insurance Open two weeks back and a 5th at the Australian Open in late November. Day also enters with strong event form, having finished 6th, cut, 4th, 11th, and 5th since 2013 here. Day's birdie ability (fourth among the field in birdie or better rate over the past 12 weeks, according to FantasyGolfMetrics) puts him firmly in play with the big boys at the top.

Jordan Spieth ($12,200 | 12) - Spieth missed the cut last week, crushing a lot of lineups. With so many shiny names to pick from this week, DFS players could leave Spieth underowned. Spieth has played Pebble Beach five times, finishing 22nd, 4th, 7th, 21st, and 1st a year ago. The world's third-ranked golfer is 2nd in strokes gained: tee to green over the past 12 events but 144th with his putter. That screams regression for one of the world's best with the flat stick.
Gary Woodland ($11,100 | 22) - This may seem a little chasey, but Woodland's golfing really well right now even if you exclude last week's win. He's turned his past five events into a T18, 34, T7, T12, and a win, vaulting him up to 26th in the OWGR. Woodland sits 14th in the field in strokes gained: tee to green and 7th in birdie or better rate over the past 12 weeks. His putter has been hot (fifth in strokes gained: putting in that span), so he could let us down this week if he's not able to keep it going.
Mid-Range Options
Brandt Snedeker ($10,900 | 35) - Sneds is a tournament-only option, as he's 8th in strokes gained: putting but 96th tee to green and 140th in approach over his past four events. Still, the reason you're playing him is for the upside at this course, where he's won twice in the past five years (2013 and 2015). His other finishes were a missed cut in 2014, a 35th in 2016, and a 4th a year ago.
Pat Perez ($10,300 | 40) - Perez shifted gears after a T4 at the Tournament of Champions and played in the Singapore Open (T21) and the Omega Dubai Desert Classic (T29). Perez has played this course more than a dozen times and this particular rotation in seven straight years. His past four finishes were a 7th, 4th, 41st, and 14th here. Perez ranks 3rd in birdie or better rate over the past 12 events, plus 8th on par 4s, and 46th tee-to-green.
Chez Reavie ($9,800 | 60) - Chez's event history is dreadful: cut, cut, 62nd, cut, 26th, cut since 2011. Woof. That could tell us to avoid him, but he's a new player right now and ranks 10th in strokes gained: tee to green, 10th in approach, 6th on par 4s, 2nd in proximity, and 16th in birdie or better rate over the past 12 weeks. That's all while ranking 113th with the putter, bogging down his finishes.
Chesson Hadley ($9,500 | 55) - Hadley ranks fourth tee-to-green and ninth in birdie or better rate over the past 12 weeks, so that's a strong recipe for a nice finish this week. He's got a pair of top-10s (10th in 2014 and 2015) at the Pebble Beach rotation but did miss the cut in 2016 and didn't play here last year. Still, the recent stats and good win odds stand out at this price range. As an added bonus, Hadley has called this his favorite course.
Low-Priced Picks
Kevin Streelman ($8,700 | 80) - Streelman is experienced at this event, playing it seven times since the course rotation solidified into what it is now. His past two showings were a 17th and a 14th. Streelman ranks 11th in strokes gained: tee to green over the past 12 events but 140th on the greens. He let us down last week with just a top-40, but the price remains low.
Jimmy Walker ($8,500 | 110) - Walker is nothing more than a dice roll at his price. He's 125th in the field in strokes gained: tee to green over the past 12 and is still working his way back after being diagnosed with Lyme disease. Walker, though, has dominated here in the past: 9th, 9th, 3rd, 1st, 21st, 11th, and 55th since 2011. You're guaranteed 54 holes from your golfers, so gambling on his upside could pay off.
Brandon Harkins ($8,500 | 140) - Harkins has never played here, so that's a bit concerning, but you don't need a win from him at this price. He's 30th in birdie or better rate over the past 12 weeks and is 43rd tee to green, plus 39th in putting. That's a pretty safe, high-upside recipe given the delayed cut.
Paul Dunne ($8,000 | 90) - Dunne is really just an outlier at his price relative to his bet365 odds to win. He missed the cut at Pebble Beach in 2016, his only attempt at the course, and he most recently missed the cut two weeks ago at the Omega Dubai Desert Classic. Prior to that, he had four top-30s in five tries and no missed cuts since late July of 2017. Spending down this far for someone who shouldn't implode can get you access to a third stud.