League of Legends Daily Fantasy Helper: LEC, 7/4/20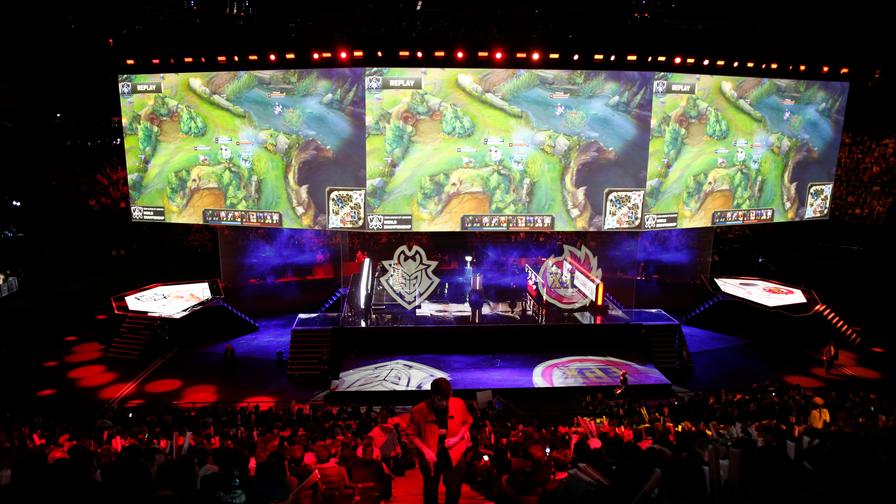 FanDuel is offering League of Legends daily fantasy, and look, if you don't know what that is, it's okay.
I have you covered with a detailed but straightforward primer to get you all set up whether you're a DFS player looking to dig into the new sport or a League of Legends fan ready to take your action over to FanDuel.
Let's break down the LEC slate for Saturday, July 4th, which locks at 11:00 am Eastern, and see who stands out.
The Slate
The LEC format features a single game played in each matchup, so there are no win bonuses for ending a series early.
The table below shows a team's adjusted net tower differential and their projected win odds, based on simulations I run. The raw data comes from Oracle's Elixir and references the summer split, which is a small sample of five games. I also account for spring performance in the simulations.
Team
Opponent
Adj. Tower Differential
(Summer Split Only)
Win%
Fnatic
FC Schalke 04 Esports
-1.42
85.5%
G2 Esports
Excel Esports
0.23
73.5%
MAD Lions
Misfits Gaming
4.41
71.7%
Rogue
SK Gaming
3.14
67.0%
Origen
Team Vitality
1.18
62.7%
Team Vitality
Origen
0.32
37.3%
SK Gaming
Rogue
1.00
33.0%
Misfits Gaming
MAD Lions
0.53
28.3%
Excel Esports
G2 Esports
-1.86
26.5%
FC Schalke 04 Esports
Fnatic
-7.54
14.5%

Three of the matches on this slate could be runaways with three of the best teams in promising matchups. Fnatic, despite their slow start, are in an elite get-right spot against FC Schalke 04 Esports. G2 Esports should walk through Excel Esports, and the LEC's best team in the summer split, MAD Lions, get a plus matchup with Misfits Gaming.
ADC
Carzzy (MAD Lions; $9,600) - Carzzy went 4/0/10 (kills/deaths/assists) against the cellar-dwelling FC Schalke on Friday and remains one of the most productive AD carries in the LEC this split. Carzzy, entering Week 4, was fourth in kills per game across all positions and second among AD Carries. Misfits' new bottom lane has been pretty solid this split, but Carzzy and Kaiser have been elite.

Others to Consider: Rekkles (Fnatic; $10,200), Upset (Origen; $9,700), P1noy (G2 Esports; $10,100)

Mid
Nukeduck (Origen; $8,800) - Nukeduck and Origen aren't one of the super huge favorites, but they are a better squad than Team Vitality. Nukeduck entered the fourth weekend of the split fourth in KDA (kills/deaths/assist ratio). He's cleared 20 FanDuel points in five of seven matchups so far with at least 26.76 in four of seven. Milica hasn't been a pushover in lane this split, yet Team Vitality still allow the fourth-most FanDuel points per game to mid-laners this split.
Others to Consider: Nemesis (Fnatic; $9,200), Humanoid (MAD Lions; $8,600), Caps (G2 Esports; $9,000)

Top
Orome (MAD Lions; $7,600) - Orome entered the weekend with a 7.4 KDA, nearly twice as high as any other top-laner's KDA aside from one (Alphari was at 5.8, and Dan Dan was third at 3.8). MAD Lions have dominated this split and should be able to roll once more against Misfits and Dan Dan in the top lane. Dan Dan has avoided too many deaths (just 11 through the first 7 games), but no top laner has had a worse gold, experience, or creep score differential at 10 minutes than Dan Dan has.
Others to Consider: Wunder (G2 Esports; $8,200), Alphari (Origen; $8,000), Bwipo (Fnatic; $8,500)

Jungle
Selfmade (Fnatic; $8,900) - I talked up Selfmade yesterday, as well, but he's just so dominant in the jungle that we can't brush past him. He's what Jankos used to be to me, though Jankos has gotten back on track lately. Anyway, FC Schalke has the worst jungle control in the LEC, and Selfmade led the position in kills entering the weekend with 20. FC Schalke just swapped from Lurox to Gilius in the jungle. Things aren't really going well for Schalke right now.
Others to Consider: Shad0w (MAD Lions; $8,000), Jankos (G2 Esports; $8,600), Inspired (Rogue; $7,900)

Support
Vander (Rogue; $7,200) - I pointed out in yesterday's primer that Vander and Kaiser have been scoring a ton of fantasy points for supports this split, and each get a plus matchup for Saturday, especially Vander, whose Rogue squad should handle SK Gaming. SK Gaming are just average against opposing supports in terms of fantasy points per game allowed. Hylissang has an S-tier matchup against FC Schalke, but he'll cost you plenty.
Others to Consider: Hylissang (Fnatic; $7,900), Kaiser (MAD Lions; $7,400), Destiny (Origen; $7,300)

Teams
With teams, it's best to treat them as a position you don't build around or punt with. Put another way: don't force it, but don't ignore it. Kind of like defense in NFL DFS. You should target the biggest favorites you can within your salary cap.
Teams to Consider: MAD Lions ($7,500), Fnatic ($7,900), Rogue ($7,600), Origen ($7,700)