Betting Guide for UFC Vegas 38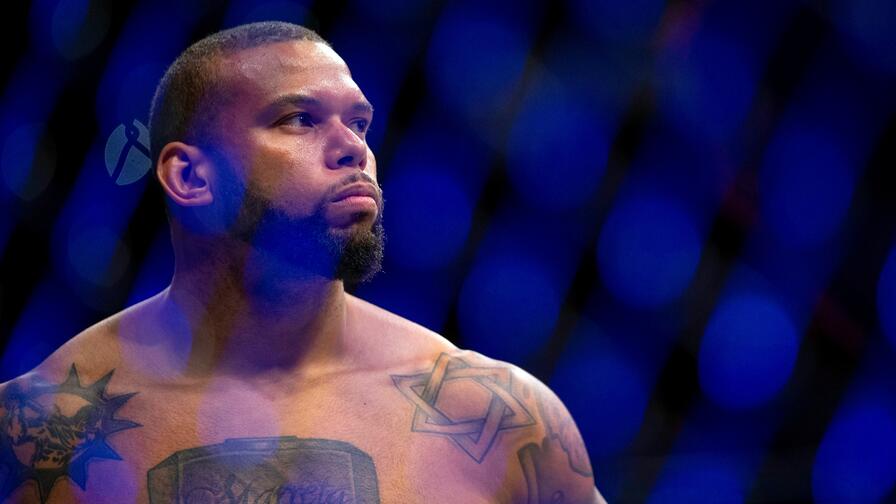 Saturday's UFC Fight Night card features a wild main event, several strong UFC prospects looking to continue winning streaks, and some bad blood on the main card.
UFC Vegas 38: Santos vs. Walker takes place Saturday from the UFC Apex facility in Las Vegas. Where is the sharpest place to wager on Saturday's card using UFC odds?
Karol Rosa and Casey O'Neill to Both Win (-130)
For the slightly more daring, the inclusion of Alexander Hernandez (-550) shifts this line to plus money at +109, but Hernandez's -0.24 striking success rate does not give me confidence with his odds at such a high price.
Both Karol Rosa (-500) and Casey O'Neill (-210) are budding women's MMA prospects with favorable matchups on Saturday.
Rosa fights Bethe Correia, and the 38-year old Correia that challenged Ronda Rousey for the title is stumbling into her retirement fight. Correia has been outstruck in eight straight fights, including allowing 107 significant strikes landed to Pannie Kianzad. Kianzad is a lower volume version of the Brazilian Rosa, who wilts people with her 7.73 significant strikes per minute pace, but it has not come at the sacrifice of her efficiency (+2.22 striking success rate).
O'Neill draws Antonina Shevchenko, who is several standard deviations below her sister's flyweight gold standard. Antonina Shevchenko has bulldozed poor competition (75% finishing rate in wins) but has struggled with anyone close to the flyweight rankings with an 0-3 record. If O'Neill is the prospect believed to be after she dismantled Lara Procopio, her grappling skills should be on display against Shevchenko. Shevchenko has just a 50% takedown defense and has allowed seven submission attempts in her last three fights.
Thiago Santos and Johnny Walker Do Not Start Round 2 (+140)
There are too many profitable ways to bet Saturday's main event, but if you struggle to take a side like me in this one, this prop bet is a great way to capture the predictable environment.
Johnny Walker (+132) is a crazy person. With first-round finishes in five of his first six UFC appearances, and a wretched 31% striking defense, there is analytical evidence to measure his belief that he "enjoys living in hell". That hell could come from the man whose nickname is Portuguese for "sledgehammer".

After taking Jon Jones to a decision with two torn ACLs, many expected Thiago "Marreta" Santos (-162) would cruise to holding this belt once he recovered. He certainly has had to shake the rust off with up-and-down performances. Santos knocked Glover Texiera down and nearly finished him, and he also outstruck Aleksandar Rakic, but ultimately he lost both contests to set up this date with Walker. His 3.00 significant strikes per minute in those two bouts show his volume is way down, but his excellent 65% distance striking defense and 55% striking accuracy still show his efficiency is there.
Walker has never taken a step back to anyone, so he will ensure this fight ends quickly with either his pace or a crucial mistake. The only path to failure would be if Santos tried to wrestle and neutralize Walker, but Santos has zero takedown attempts since his injury. Therefore, the expectation personally is Walker wades into danger searching for a finish and gets clipped early, but this bet is a nice hedge if he finds the knockout punch first.
Dart Throw of the Week: Macy Chiasson by KO/TKO (+600)
84% of Tapology users are picking Aspen Ladd (-230) to win her fight on Saturday, but Ladd may be overvalued in public spheres.
The 26-year old is a tremendous prospect with a do-it-all skillset, but prospect is the appropriate word. Ladd has been tied or outstruck in four of her five UFC fights, but rallied from behind to win three of those contests. Especially at women's bantamweight, a division prone to decisions, that trend will likely not continue.
Ladd's last matchup with a bigger opponent was a first-minute knockout loss to 5'9" Germaine de Randamie where she crumpled on the first punch. The lone flaw in Ladd's profile is a 46% striking defense that leaves too many openings, and the bigger de Randamie exploited it instantly. Macy Chiasson is the tallest ranked UFC bantamweight at 5'11", and her size and strength have made her a highly-touted prospect in her own right.
Chiasson's 4.16 significant strikes per minute at 49% accuracy aren't other-worldly, but they are serviceable to test this potential weakness in this spot. Chiasson's 46% striking defense is not good either, but in what potentially could be an ugly, non-technical brawl with some bad blood, the larger, more explosive athlete finding a sucker punch seems like a decent bet at six-to-one odds.