FanDuel Soccer: EPL DFS Under-the-Radar Plays for 10/31/20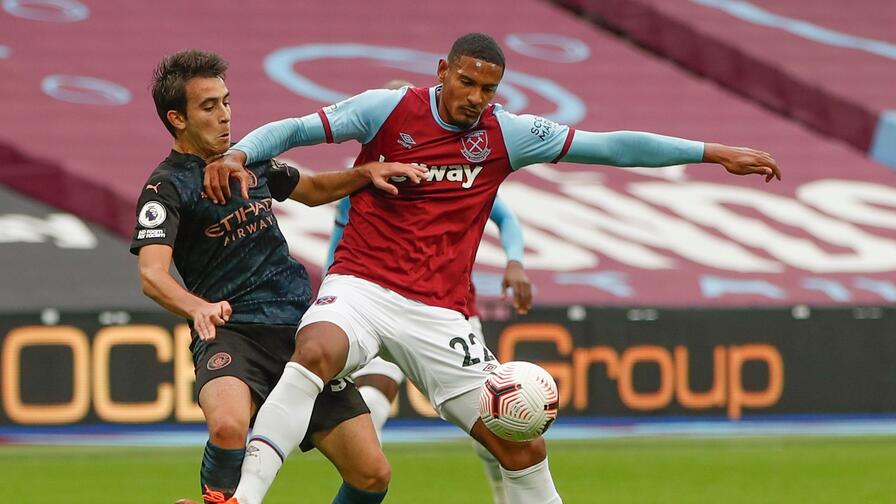 If you have played daily fantasy sports for a while, you know the importance of being contrarian in large-field tournaments. Recognizing which players are going to be popular and finding others who you think have a similar point projection but will be much less popular can really separate yourself from your opponents.
The same goes for DFS EPL. Even though the large-field tournaments aren't quite as large as they are for other sports, there is still value in identifying quality under-the-radar plays.
This article will discuss FanDuel's main Saturday slate, which starts at 8:30 a.m. EST and features three matches.

Matchweek 7
Saturday, October 31st
Manchester City at Sheffield
Chelsea at Burnley
West Ham at Liverpool

Matchweek 7 features three big-six sides in good spots, with Chelsea, Liverpool, and Manchester City all in action. City is the largest favorite on the slate with an implied win probability of 78.3% on the road against Sheffield United. Liverpool is close behind them with an implied win probability of 73% at home against West Ham. Chelsea rounds out the slate with an implied win probability of 66.1% on the road against Burnley.
Chelsea, Liverpool, and City all come into this weekend having won their midweek Champions League fixture. They have all also played three matches in the last 12 days, including multiple important fixtures. City and Liverpool will be right back at it in the Champions League with matches on Tuesday, while Chelsea will get an additional day to rest before they play on Wednesday.
All of this to say that these three sides are in the middle of a congested period of important matches in Europe and may rotate their squads this weekend. There may end up being some very popular value plays from these three sides as well as limited minutes from their usual stars who do start.
With all that in mind, here are two players to consider on this slate -- especially for tournament formats -- who may fly under the radar.
Sebastien Haller, FWD/MID, West Ham
FanDuel Salary: $14
Michael Antonio is expected to be out for at least four weeks with a hamstring injury he suffered last weekend. He had started and played at least 77 minutes in every Premier League game for the Hammers this season before getting hurt, and his absence opens up a role up top, with Haller the most likely to step into it.
On a slate with plenty of options from big-six sides, any attacker from West Ham, Burnley, and Sheffield will likely fly under the radar. Haller hasn't done much this season, with just one goal in five appearances off the bench, but he was more involved for the Hammers last season, scoring 7 times in 32 appearances (24 starts). After a slow start to the season, West Ham has improved, and they are undefeated over their last four -- with two blowout wins over Wolves and Leicester City and two draws against Tottenham and Manchester City.
Selecting Haller is primarily a bet against Liverpool, who remain in a stretch of poor form (by their lofty standards). Their two-goal victory over Midtjylland during the week was far from a convincing display against a side they really should be crushing with ease. The Refs have won three in a row but struggled through all three fixtures and could face a difficult task against a rested West Ham side that just drew with Man City.
As the only home favorite Saturday, Liverpool may be the most popular side on the slate, but their form suggests they shouldn't be. Meanwhile, West Ham looks the best of the underdogs on the slate and may go overlooked.
Rodrigo, FWD/MID, Manchester City
FanDuel Salary: $10
After a slow start to their season, City has started to turn things around, and they looked very convincing in their midweek victory over Marseille. Kevin De Bruyne ($23) was excellent in his first start since early October and will be popular this weekend after a great performance during the week. Despite filling a more defensive role, Rodrigo should spend plenty of time around the top of Sheffield's box in this contest as City will almost surely control play.
On a short slate, Rodrigo's lack of a sky-high ceiling isn't as punishing, and a single goal could be enough for him to be a successful leverage play off of City's other attackers. If he starts, Ilkay Gundogan ($10) has a similar outlook this weekend and has scored twice in his last three appearances.
City's last Premier League match saw them draw with an in-form West Ham side. That result may be enough to lower City's popularity for this slate, but they are a vastly improved side with De Bruyne back in the starting XI. Take advantage of that this weekend, because all it will take is one traditional impressive City performance on a main slate and their popularity will be right back where it was for the past couple of seasons.