2018 World Cup: Group D Betting Guide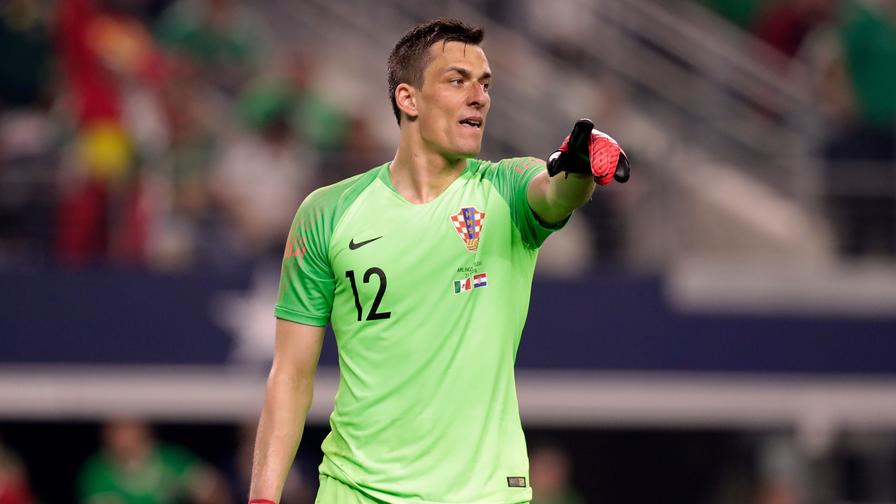 The group that includes Lionel Messi's Argentina may just be the group of death. They are the favorite, but the rest of Group D is no walk in the park. And remember, Argentina did not qualify until the last match day.
Iceland is everyone's darling in the World Cup. Nigeria was the first African nation to qualify, and they did it convincingly. Croatia had to get through a playoff, but they have a collection of talented players.
The odds listed here will come from Paddy Power with our stage odds and game simulator as the basis for analysis.
Let's get to it.
Safest Bets
Argentina to win the group (4/6): Our numbers give Argentina the best odds of winning the group with a 46.81% probability. This could be Messi's last World Cup and a team with him will always be a favorite. But, while he and the team did not play well against Spain in March, they are coming off a dominate performance against Haiti on Tuesday. They also seem to have the right refrain with the focus on the first match and not winning the World Cup.
Croatia versus Iceland yields less than 3.5 goals (1/5): For these nations, 9 of their last 12 matches have ended with fewer than 3.5 goals between them. The last four times these nations have faced off -- including two matches in World Cup qualifying -- have also resulted in less than 3.5 goals. Both teams' best players are in the midfield, not leading the attack. Gylfi Sigurdsson was Iceland's leading scorer in qualifying with four. Our projections have this match at just over 2.5 goals, which is also an option to play (at 5/4 odds) on Paddy Power.
Messi scores more goals than Cristiano Ronaldo (8/13): Messi scored a hat trick against Haiti in the preparation match. After not scoring a goal in the 2010 World Cup, he had four in Brazil to bring his total count to five in three World Cup competitions. Meanwhile, Ronaldo has scored only one goal in every competition. Ronaldo also failed to score in the last three Champions League matches. Furthermore, he put in a very poor shift for Portugal the last time out against Netherlands. Ronaldo and Messi can both single-handedly win a match, but Argentina have more quality to support their star. Paulo Dybala, Angel Di Maria, and Gonzalo Higuain can all open up space for Messi. Argentina and Messi would also have a better path to go further by winning the group whereas Portugal is expected to finish second in their group.
Riskier Bets
Croatia finish last in the group (6/1): Croatia is picked to finish second by many, and the same goes for our projections. However, they are not building much momentum. In their last four matches, they have lost to Peru and South Korea while needing a penalty kick to get by Mexico. The only convincing win came against Hong Kong, not exactly a soccer powerhouse. In the match against Peru, Croatia had a man advantage for 15 minutes and were held without a goal. This team is talented with the likes of Luka Modric, Ivan Rakitic, and Mario Mandzukic, so this is definitely risky. However, the attack was often disjointed in qualifying and it could be their downfall. They also seem to be at odds with their fans, which increases the stress the team is under. This may be the last chance for Croatia's golden generation, and they could gel and go on an inspiring run, but there is an equal chance that they crash and burn. If Croatia do finish last it will defy the numbers and likely come down to mindset.
Messi wins the Golden Boot (9/1): Messi has been one of the favorites for the Golden Boot since the odds first came out. He will likely have to make it to at least the third-place game, but Messi always has the capability of scoring multiple goals in one match. In fact, eight goals in his last six La Liga matches propelled him to the European Golden Shoe as he finished the season with 34 league goals. Will Messi be more motivated as he plays in his last World Cup? That is a narrative that will be heard more than once, but only few know his ultimate motivation. There is also a chance that Neymar or Gabriel Jesus of Brazil play in the final and score a high number of goals in getting there. It becomes a question of believing in one of the greatest players in soccer history or a great team.
Long Shot
Both teams score in the second half of Nigeria versus Croatia (16/5): Croatia's win against Mexico on Wednesday came on a goal in the 62nd minute. In qualifying, they scored both of their goals against Ukraine in the second half. Even in their best win during qualifying, they added a goal in the second half. In Nigeria's last qualifying match against Algeria, they took the lead in the 62nd minute. Alex Iwobi scored in the second half against Zambia while Victor Moses did it against Poland in the March international window. Clearly, there is a pattern forming. This match is also the opener for both teams and they have expectations of advancing to the knockout rounds. Three points will be a must in a very underrated match in group play.