4 FanDuel Premier League Players to Avoid in Matchweek 7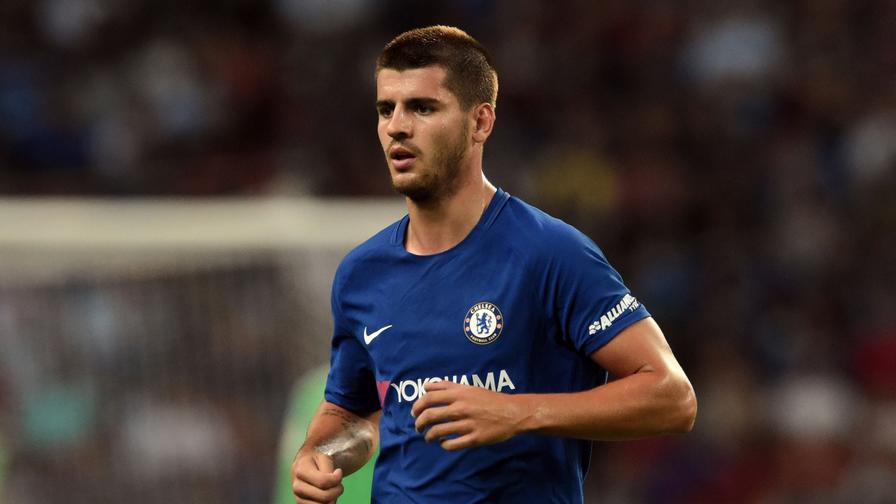 The main slate for Matchweek 7 features six Saturday matches, including all three of the top clubs -- Manchester City, Manchester United and Chelsea -- and includes what should be a tremendous fixture between Chelsea and Manchester City.
As with any sport, it is imperative to have your players, especially the high-priced studs, live up to their price tag. When investing in any player, it is important to determine which will likely contribute in FanDuel's emphasized areas (goals, assists, and shots on target). It's also just as crucial not to overspend on players in bad matchups.
We should try to take advantage of the teams -- and players -- who play especially well either home or away, while also looking at Vegas favorites and over/under totals. DFS players, as always, should check out injury reports and confirmed starting XI's when they become available.
Let's take a look at four players, across the entire pitch, who should be avoided in the upcoming matches.
Forward
Alvaro Morata, Chelsea
FanDuel Price: $11,000
Morata is the 4th-highest priced forward Matchweek 7, and he has averaged 29.79 FanDuel points this season. Morata scored 65.25 FanDuel points in Matchweek 6 against Stoke, thanks in part to his 3 goals.
The Blues host the Citizens at Stamford Bridge and are a slight underdog in Saturday's late match. The possession in the match should be relatively even as both clubs possess the ball over 50% of the match, with the Citizens being the league leaders (64.7 %) in that category.
The Citizens have conceded only 2 goals this season -- 1 to a forward -- and have been extremely stingy against forwards. They have faced 11 players (3rd-most in the Premier League) lined up in the forward position and have allowed the 2nd-fewest shots (11) and 6th-fewest shots on target (6) to forwards this season. The Citizens have allowed the 8th-most crosses (10) and do allow defensive actions -- in the top half of the table in most categories -- to forwards, but it is hard to roster a forward based on possible defensive actions.
Morata -- as he has done four times this season -- is always capable of a tournament-winning performance, but in his two toughest matchups this season -- against Arsenal and Tottenham -- the forward has averaged 4.0 FanDuel points while being unable to place a shot on target.
Manchester United's Romelu Lukaku is $2,000 more than Morata but is seemingly in the best position of any forward on the slate, as the Eagles have conceded the most goals (10) and most shots (39) to forwards this season. Morata's opposing forwards -- Sergio Aguero ($11,500) and Gabriel Jesus ($11,000) -- have a perceived better matchup, as the Blues have allowed the 7th-most shots to forwards this season (24).
Midfielder
Oriol Romeu, Southampton
FanDuel Price: $8,500
Romeu is tied, along with four other players, as the 7th-highest priced midfielder for Matchweek 7. He has averaged 18.67 FanDuel points this season.
The Saints travel to bet365 Stadium to face Stoke City in a battle of two squads in the bottom-half of the table. The Saints are a slight favorite over the Potters and the over/under is set at 2 goals.
Romeu has scored over 20 FanDuel points twice this season, including Matchweek 6 against Manchester United when the defensive-midfielder picked up 6 tackles and 4 interceptions. Besides Matchweek 1 against Swansea when Romeu sent in 5 chances created, most of his production has come from defensive actions.
The Potters find it hard to possess the ball and struggle even more on their home pitch in that category while the Saints are the Premier League's 4th-best squad at maintaining possession in away matches. Due to those struggles possessing the ball, the Potters are not a great matchup for opposing defensive-midfielders. They have allowed the 2nd-fewest interceptions (2), 8th-fewest tackles (10) and 7th-most clearances (10) while not allowing a blocked shot to defensive-midfielders this season.
Romeu should be able to push up the pitch and be involved in the attack, offering DFS players a decent floor. However, his upside may be limited as the Potters have only allowed 1 shot and 1 chance created to defensive-midfielders this season.
Watford's Abdoulaye Doucoure ($8,500), for the third straight week, continues to be a midfielder to avoid as he faces a Baggies squad that struggles to maintain possession. If DFS players are looking for some value at the midfield position, Manchester City's Fernandinho ($7,500) should offer a higher floor than Romeu against the Blues, while Southampton's Dusan Tadic ($7,500) could offer higher upside than Romue.
Defender
Ashley Young, Manchester United
FanDuel Price: $7,000
Young is tied with two other players as the top-priced defender for Matchweek 7. He has averaged 15.12 FanDuel points in his two matches this season.
The Red Devils host the Eagles in what could be the most lopsided match on the slate. United is a 2-goal favorite over the Eagles and have an implied team total of 2.5 goals.
The Red Devils should dominate possession on their home pitch as the Eagles struggle in that category away from Selhurst Park. Young has the ability -- and the talent -- to push up the pitch and become involved in the attack but has averaged only 2 crosses in the two matches he has played in this season.
The Eagles have allowed the 9th-fewest tackles (14), 8th-fewest clearances (99), 2nd-fewest interceptions (22) and 9th-most blocked shots (14) to defenders this season, while allowing the 8th-most crosses to left-backs (19).
If DFS players are looking for a high upside play or for a defender that is highly involved in their squad's attack, Watford's Jose Holebas ($6,500) could be an option. He has averaged 21.45 FanDuel points this season, while averaging 5.6 crosses per match and will face a West Brom squad that struggles to maintain possession.
Goalkeeper
Lukasz Fabianski, Swansea City
FanDuel Price: $5,500
Fabianski has averaged 18.0 FanDuel points this season while keeping 3 clean sheets and racking up 4.33 saves in those matches.
The Swans travel to London Stadium to face West Ham and are a 0.5-goal underdog. The Hammers average 47.6 % of the possession on their home pitch while the Swans are the Premier League's 3rd-worst squad in that category in away matches.
The Hammers have allowed opposing keepers to make 15 saves -- 9th-most -- while conceding 3 clean sheets -- 4th most -- this season. The Hammers have scored 2 goals in both their matches at London Stadium this season and have an implied team total of 1.5 goals against the Swans.
Fabianski has made 4 or more saves in three matches this season and has proven he is capable of putting his squad on his back. He should have the opportunity to make a few saves, but if he is unable to keep a clean sheet, it may be hard for him to reach value as the top-priced keeper, especially with the other options on the slate.