Have Liverpool Taken Another Step Toward the Premier League Title?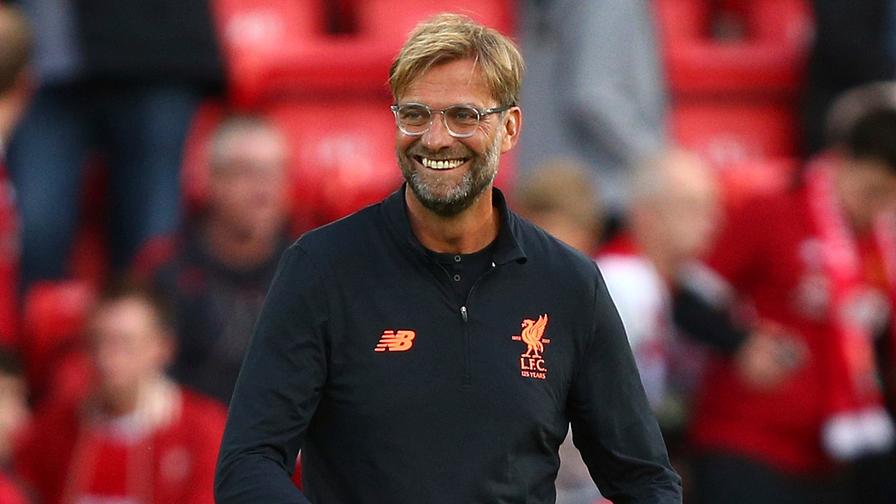 Three weeks into the new Premier League season, things are looking good for Liverpool. Really good.
They sit in second place after a dominating 4-0 win over Arsenal. They were drawn into a favorable group in the Champions League. The summer signings appear to be smart moves. They have already bolstered their team for next year with the signing of Naby Keita. And they're still in the running to land one of the better defenders in the Premier League, as well as a young winger. All signs point to a promising year.
But are they truly title contenders in the Premier League this season?
It is easy to call Liverpool an exciting club. Not only is manager Jurgen Klopp a gem in terms of one-liners and press conference humor, he's also a fantastic coach whose teams play an easy-on-the-eyes brand of soccer. As expected, they are near the top of many offensive categories such as shots and goals. But the surprising statistics thus far are on the defensive side of the ball, where they have allowed a league-low seven shots per game. They are also second in the league in tackles per match.
Alberto Moreno won more tackles (6) than any other Premier League player in action this weekend.

Big improvement. 👏 pic.twitter.com/aVJiiGrVB7
— Squawka Football (@Squawka) August 28, 2017
If Liverpool can continue that defensive play, then they should find themselves in contention for the Premier League title. Unfortunately, consistency was Liverpool's biggest issue last season, especially against teams below them in the table. Bournemouth, Sunderland, Crystal Palace, and Swansea were among the teams to take points from Liverpool last year.
That is why the pursuit of Virgil van Dijk is such a big story. He would solidify a back line that has shown an improvement in the early going. The addition of Andrew Robertson has already given Liverpool more depth on the back line than last season.
Klopp must regain the ability he had at Borussia Dortmund to beat inferior squads. In the two seasons that Dortmund captured the Bundesliga title, his troops were dominant against teams in the bottom nine. Dortmund earned 44 points, or 2.44 points per match, while scoring 50 goals in 18 games during the first championship season. Results were not as great the next time around, but they were still the fourth-best team against the bottom nine in the Bundesliga.
At the end of March last season, Liverpool were earning 1.73 points per match against the bottom half of the league. They did finish the season well despite a loss to Crystal Palace.
Jurgen Klopp explains how he feels to see Liverpool in the #ChampionsLeague group stages - stitching up the translator as he goes @PAdugout pic.twitter.com/r84ELKxuRJ
— Rich McCarthy (@VJRichMcCarthy) August 23, 2017
Young players like Joe Gomez and Trent Alexander-Arnold have shown well this season. Mohamed Salah has demonstrated the pace and the ability to pop up in dangerous areas that Liverpool were missing last year, especially when Sadio Mane was gone for this year's African Cup of Nations. The performances by young players to go with the fierce attack have some people believing it is smart for Liverpool to sell Philippe Coutinho.
Contributions from more than just the starting 11 are needed, as Klopp must handle the busier schedule with Champions League added to all the cup and league matches. Liverpool have six matches in the month of September.
As Roberto Firmino stated, the team is confident and motivated by Champions League play and have high hopes. The possible addition of Thomas Lemar from Monaco would add another dynamic attacker to a team that believes their attack cannot be stopped. Still, there is a lot on Liverpool's plate, so they must stay healthy and continue to get quality performances up and down the depth chart.
After Liverpool's thrashing of Arsenal, their odds of winning the league were slashed. Plenty of pundits called them true contenders at the beginning of last season, and there is still some uncertainty with a couple days left in the transfer window before the schedule gets busier. In other words, the jury is still out on Liverpool being a serious contender.
Liverpool may be a year away, but there is reason for their fans to be hopeful.