4 FanDuel Premier League Players to Avoid in Matchweek 27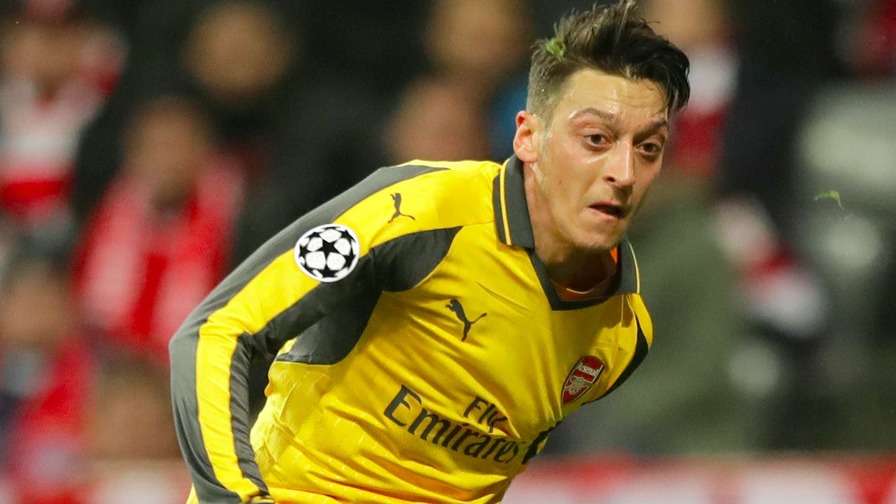 FanDuel made their Premier League DFS games available to U.S. players starting in Matchweek 10, and this article is geared toward the main slate for the U.S.-based FanDuel site. The main slate for Matchweek 27 features six Saturday matches, which includes two of the top five clubs and is headlined by Saturday's marquee match between Arsenal and Liverpool.
As with any sport, it is imperative to have your players, especially the high-priced studs, live up to their price tag. When making an investment into any player, it is important to determine which players will likely contribute in FanDuel's emphasized areas (goals, assists, and shots on target). It's also just as important not to overspend on players in bad matchups.
We should look to take advantage of the teams -- and players -- who play especially well either home or away while also looking at Vegas favorites and over/under totals. DFS players, as always, should look at injury reports and confirmed starting XI's, when they become available.
Let's take a look at four players, across the entire pitch, who should be avoided in the upcoming matches.
Forward
Christian Benteke, Crystal Palace
FanDuel Price: $7,900
Benteke is tied for the 10th-highest priced forward for Matchweek 27, along with the Foxes' Demarai Gray, and he has averaged16.5 FanDuel points per match this season. Benteke has struggled in his last three matches, producing only three shots on target and averaging 11.67 FanDuel points in that span.
Benteke and Palace travel to the Hawthorns to face West Brom. The Eagles average 12.5 shots per match while maintaining 47.5% of the possession away from Selhurst Park. The Eagles enter Saturday's match as the slight underdog, and the over/under is set at 2.5 goals.
The Baggies have conceded 15 goals while allowing 13.5 shots per match on their home pitch and despite their possession woes -- a league-worst 40.8% possession in home matches -- the Baggies find themselves in the top seven of the table, fighting for a coveted spot in Europe. This season, the Baggies have conceded 16 goals to forwards, 11th-best in the Premier League, but have allowed the fourth-fewest shots on target (31) and eighth-fewest chances created (50) to that same position.
The Eagles are currently in the drop zone and now face one of the Premier League's better squads. Benteke is a value forward on this week's slate and will provide DFS players some salary relief, but there are other options in that same price range that have perceived better matchups, making Benteke a top forward to avoid.
Midfielder
Mesut Ozil, Arsenal
FanDuel Price: $8,500
Ozil is tied for the fifth-highest priced midfielder for Matchweek 27, along with the Reds' Adam Lallana, and he has averaged 21.16 FanDuel points this season. Ozil missed Wednesday's training session with an illness but manager Arsène Wenger believes he should be "OK" for Saturday's late match.
Arsenal travels to Anfield to face Liverpool. The Gunners produce 13.5 shots per match away from Emirates Stadium while controlling 55.5% of the possession. They enter Saturday's match as the slight underdog, and the over/under is set at 2.5 goals.
Ozil has played a central attacking midfield role in all 22 appearances in the Gunners' starting XI but has not scored a goal since Matchweek 15 against Stoke City. Ozil has contributed nine times on the score sheet this season -- five goals and four assists -- but has only contributed once against a club in the top seven of the Premier League table.
The Reds are the league's second-best club at maintaining possession on their home pitch, controlling 59.7% of the possession while allowing eight shots per match. The Reds are one the Premier League's best defenses against opposing central attacking midfielders, allowing a league-best two assists and 21 chances created while allowing only five goals, which is tied for sixth-best in the Premier League.
Ozil is outside of the top 20 midfielders in average FanDuel scoring over the past five matchweeks and now faces a tough Liverpool squad. Ozil has proven he has a high ceiling, scoring more than 30 FanDuel points six times this season. However, he has also scored fewer than 10 FanDuel points six times and against a dominant Reds defense, especially against his position, making the Arsenal midfielder an excellent player to avoid.
Defender
Ben Mee, Burnley
FanDuel Price: $6,400
Mee is tied for the fifth-highest priced defender for Matchweek 27, along with teammate Michael Keane, and he has averaged 19.25 FanDuel points. The Clarets enter Saturday's match as the underdog, and the over/under is set at 2.5 goals. Mee has played a full 90 minutes in all 26 matches but has been unable to reach his average in the last four matches.
Mee and Burnley travel to Liberty stadium to face Swansea City. Away from their home pitch, the Clarets maintain the league's second-worst possession percentage -- 41.4% -- and allow 18.4 shots per match. The Swans possess the ball 48.9% of the match at Liberty Stadium and average 12.5 shots per match.
The Swans are currently two points shy of the drop zone and have earned 14 points in 13 home matches. The Swans are not a good matchup for central defenders, allowing the sixth-fewest clearances (309), fifth-fewest tackles (49), second-fewest blocked shots (26) and ninth-fewest interceptions (103) this season to central defenders.
Over the past five matchweeks, Mee has averaged 17.05 FanDuel points, well outside of the top 20 scoring defenders on FanDuel during that span and has only reached his average once. Trending in the wrong direction and now facing a Swans squad that does not concede many defensive actions to central defenders makes Mee a prime investment to avoid.
Keeper
Tom Heaton, Burnley
FanDuel Price: $7,200
For the second straight week, Heaton finds himself as the keeper to avoid on FanDuel. After two consecutive performances of producing under 3 FanDuel points, Heaton travels to Liberty Stadium to face a Swans squad that has scored twice in both of their last two home matches and nine times in their last five Premier League matches.
Clean sheets and saves are extremely important for keeper scoring on FanDuel, and Heaton has kept six clean sheets this season, five coming on his home pitch. The Clarets have struggled this season away from Turf Moor, earning only two points in 12 matches.
Heaton has a poor matchup for DFS players, as he faces the Premier League's fifth-worst squad, the Swans, who are fighting to stay up. The Swans average 4.4 shots on target per match, the 10th-best average in home matches. Despite producing seven clean sheets this season, the Swans have scored in all five of their previous matches, including three matches against top clubs.
Despite entering Saturday's match as the slight underdog, and Burnley's road struggles, the Swans produce middle of the table numbers in shots on target and saves forced (71), making Heaton's price hard to justify. The Swans' recent form makes investing in a Heaton clean sheet extremely risky, and DFS players should look to save money by investing in another keeper.