5 Stats to Know From the First Half of the Premier League Season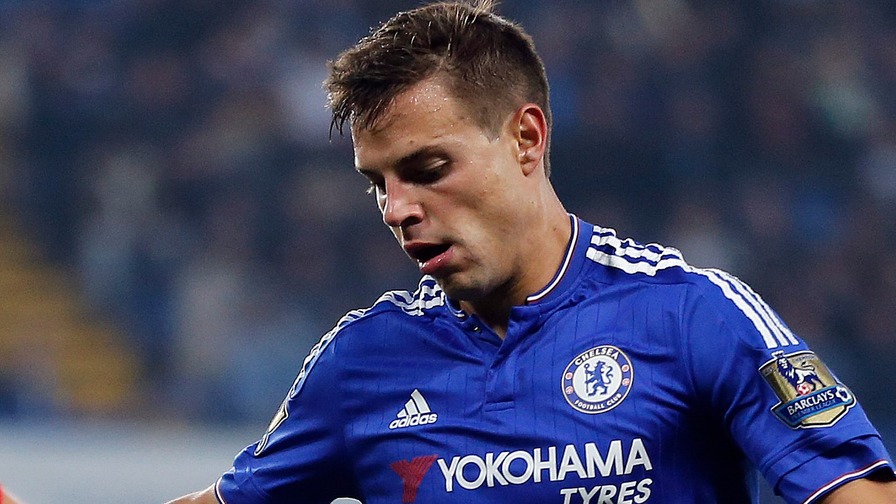 In the early oughts of 2017, predicting how the Premier League will unfold is probably a bad idea. A half season and plenty of pivotal matches remain, which should make for a very entertaining start to the year.
Instead, take a look at back at some of the most important stats from August until now. Chelsea's lead, Manchester United's struggles and more can't fully be explained by the numbers, but it can certainly get us somewhere.
5. Tottenham's Defensive Struggles on the Road
Spurs have looked very solid this season, almost on a similar level to last season, but the key difference so far has been the return of better competition and the lack of execution on the road. Tottenham have not lost at home this season, taking 23 points from nine matches, but it's been a different story on the road.
| | Matches Played | Points | Goals Scored | Goals Conceded |
| --- | --- | --- | --- | --- |
| Home | 9 | 23 | 19 | 5 |
| Away | 10 | 16 | 18 | 9 |

Perhaps the killer to Tottenham's title chances, thus far, has been the draws on the road. The draw at Liverpool can be considered a solid result, but they definitely wanted more than three total points from trips to West Brom, Everton and Bournemouth.
Conceding nearly twice the goals on the road is certainly a concern, too, but their losses on the road came to Chelsea and Manchester United, which is understandable in comparison. However, with back-to-back 4-1 road wins over Watford and Southampton, Spurs may be turning their away play around.
4. Liverpool's Surprising 15 Set-Piece Goals
When one thinks of the Reds this season, it's of manager Jurgen Klopp's fast, hard-working attack that creates goals in seconds. However, Liverpool lead the Premier League in dead-ball goals, scoring 15 of them in 20 games.
It's even more impressive that the 15 goals don't even make up a third of their goal haul, which is currently sitting at 48. Still, Liverpool have been exceptional in all parts of the attacking game, and set pieces have been no different.
Nine of the 15 set-piece goals have come from crossed free kicks or corners. The only club scoring more from those positions is West Brom, who have 12 such tallies.
3. Alexis Sanchez Creates A Goal Every 85 minutes, 15 seconds
Alexis Sanchez has been electrifying at Arsenal since arriving in 2014, and this season has been no different. Sanchez has created 20 goals over the course of the season, taking part in 45 percent of Arsenal's league goals this campaign.
| | Goals | Assists | Goals Created per Minute | Key Passes |
| --- | --- | --- | --- | --- |
| Alexis Sanchez | 13 | 7 | 85.45 | 47 |

No one else in the league is creating as much offense as Sanchez is, and it's apparent. He has a complete tool set, but the only thing letting him down has been his teammates on the backline, who have allowed 22 in over the course of the season.
Considering he's created 20 to their 22 conceded, Sanchez has easily been the most impactful player in the Premier League and has propelled Arsenal into the top four despite some of their mistakes.
2. Jermain Defoe's and Diego Costa's Late-Match Heroics
A tale of two strikers, one fighting to stay up (Defoe) and the other trying to win his second EPL title (Costa). Both have had exceptional seasons, but specifically they have provided eight goals in the last 30 minutes of matches, which may end up being deciding factors for both clubs at the end of the season.
Costa's currently the favorite for the Golden Boot with 14 goals, and his ability to deliver consistently, especially late, has played a factor in Chelsea's stunning 13-game win streak heading into today's match with Spurs. Costa's got nine goals over that streak, and four of which have come in the last half hour.
As for Defoe, his impact is even more severe. Of Sunderland's 19 goals, Defoe has 11. Furthermore, eight of the 11 have come in the final 30 minutes, typically saving Sunderland, such as the 84-minute penalty recently to earn Sunderland a draw against Liverpool last time out or his winner in the 77th against Leicester last month.
1. Chelsea Has Recorded 11 Clean Sheets
Antonio Conte's Blues have been more than exceptional -- they've been dominant. What's funny is that they don't especially dominate any certain statistic on defense, they just don't ship goals like their counterparts and are able to maintain results unlike Tottenham.
| | Goals Conceded | Clean Sheets | Avg. Possession |
| --- | --- | --- | --- |
| Chelsea Defense | 13 | 11 | 53% |

Since October, Chelsea have conceded four total goals, two of which came in the 4-2 win against Stoke on Dec. 31. Otherwise, that's two goals conceded in 12 games, with the other goals coming in victories over Tottenham and Manchester City, which is even more impressive.
After allowing seven goals in three games in the month of September, Chelsea's defense with three men at the back has been as good as anyone defense in Europe. It helps that the Blues don't have European play to worry about it, but if that's producing this defense, then we'll likely be seeing them raise the trophy come May.