NHL Betting Guide: Tuesday 10/11/22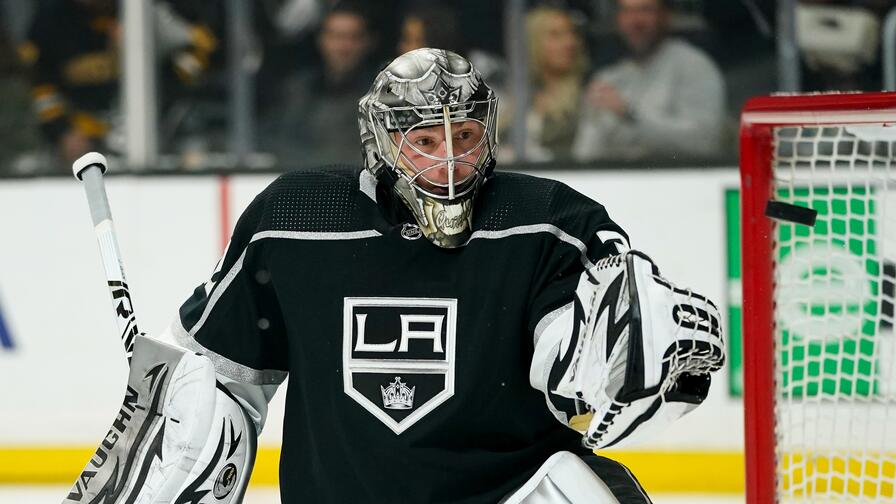 Though we had the Global Series games last week, the NHL season kicks off on North American soil on Tuesday. It should be a good pair of contests.
First, it's an Eastern Conference Finals rematch in New York as the Rangers host the Lightning. Then, the Golden Knights and Kings will battle as Pacific Division hopefuls.
Where can we find value in these games?
Note: Lines are subject to change throughout the day after this article is published. All ratings are out of five stars. All NHL betting odds and totals come from FanDuel Sportsbook.
Under 5.5 (-115) - 1 Star
Whenever two of the game's best goalies go head-to-head, don't expect a ton of goals.
That was the case when Andrei Vasilevskiy and Igor Shesterkin battled in last year's Eastern Conference Finals. The game fell short of six total goals in four of the six contests.
It wasn't a surprise, though. Both Tampa and New York were bottom-six squads in goals allowed last year, and Shesterkin and Vasilevskiy were in the top four in goals saved over expectation.
Even at 53.5% implied probability that this one has fewer than six goals, numberFire's model can dig it. It sees this one as 55.3% likely to stay south of that mark.
Under 6.0 (-104) - 3 Stars
The best bet of the night is the under in L.A.
We'll still need to stay short of six tallies in this one, but the 6.0 total also allows for a push if the game ends 4-2 in either direction. numberFire's model views that this one at least pushes 65.7% of the time.
The goaltending is not nearly as rock solid here, but it's fine. Jonathan Quick is coming off a renaissance year in which -- amidst rumors of being washed -- he was 11th in goals saved over expectation. For Vegas, Logan Thompson had the 30th-best save percentage in just 19 games last year, but big things are expected for the 25-year-old after a strong camp.
We're fading the public here with just 27% of bets on the under, but history is on our side. In the 20 most similar matchups to this one in numberFire's data, the game fell short of six total goals 15 times.