Sannes' Win Total Projections: Deshaun Watson to the Cleveland Browns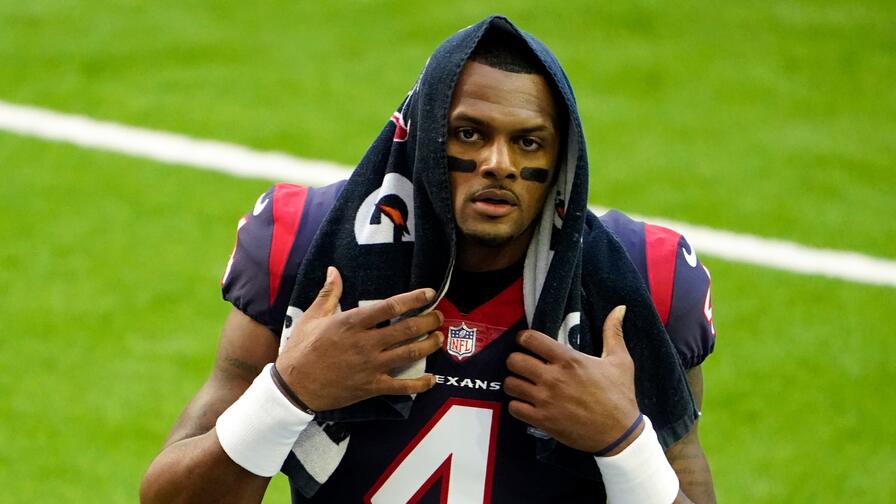 Last week, a grand jury declined to indict NFL quarterback Deshaun Watson on criminal charges stemming from sexual misconduct allegations.
Though Watson is still facing civil proceedings, he is being granted an unprecedented contract by his new team, the Cleveland Browns.
Every dollar of Deshaun Watson's new five-year, $230 million deal is guaranteed, per sources, setting a new record for the highest guarantee given to an NFL player. @Browns and Watson's agent @DavidMulugheta combine to make history.
— Adam Schefter (@AdamSchefter) March 18, 2022

The NFL has a habit of making itself hard to love.
This is far from the only example; it's just the most recent.
Frankly, it feels extremely gross to write about the football implications of a trade involving a person accused of sexual misconduct by nearly two-dozen women.
Because of that, we're going to keep things brief here today. This is not a fun topic to discuss, and it's likely one that makes some others feel far worse than simply "gross."
It's a rough message to send when a person clouded by such allegations is sought after and rewarded as much as this.
The Browns' New Outlook
In terms of projecting the Browns' offense for 2022, it feels necessary to assume Watson is suspended for some length of time. Both Ezekiel Elliott and Ben Roethlisberger previously received six-game suspensions despite having no criminal charges filed, and the NFL has said it is conducting its own investigation into the allegations.
As a result, I assumed Watson would be suspended six games for this exercise. Because the schedule isn't out yet, we don't know against which opponents those games will fall, which will be a key when delving into their win totals and more.
If I input 6 games of Case Keenum (assuming he remains on the roster) with 11 games of Watson, the Browns slide up to 11th from 14th in my power rankings. That may not seem like a big shift, but that's in large part due to the suspension, and it puts them in a large second tier of teams that stretches all the way up to the Los Angeles Rams in sixth.
If the suspension were shorter, the Browns would potentially be as high as sixth. It would also increase the odds they would make the postseason, and the offense would likely have Watson for the playoffs. It's a move that dramatically alters the hierarchy of an already difficult AFC.
As far as the rest of the AFC North, the Cincinnati Bengals are still in the top spot, sitting 9th in the power rankings, while the Baltimore Ravens are 14th. The Watson trade moved the Browns down to +155 at FanDuel Sportsbook, a number that is likely juiced up in order to catch people getting over-zealous after a high-profile trade. The Ravens are +200 while the Bengals are +240.
To me, that likely justifies a bet on the Bengals. This market will shift again if/when Watson is suspended, and it seems hard to envision a scenario where that doesn't happen. Plus, division winners are decided purely by regular-season games when the weight of Watson's likely suspension will be fullest.
It's true that this move makes the Browns serious players in the AFC, but given the way the logistics break down, I am comfortable betting against them and diving into a potentially overly reactive market.