How Does Matt Ryan's MVP Season Stack Up Against Recent Quarterback Winners?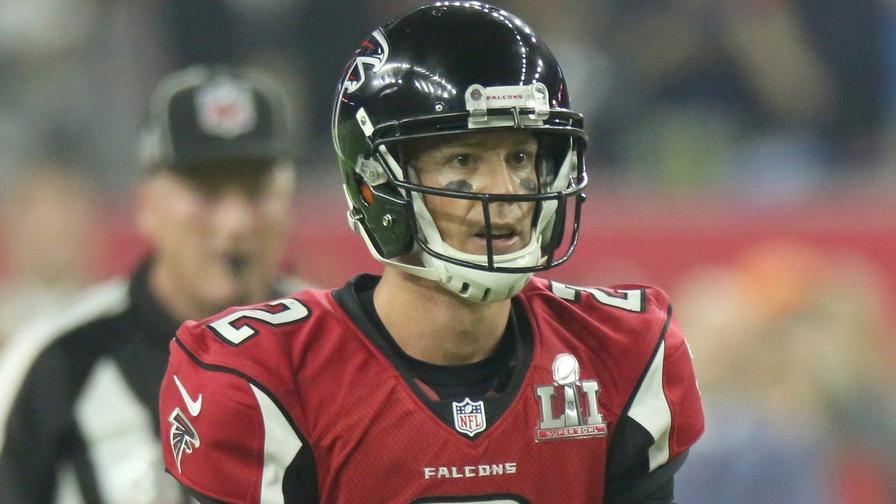 When the dust settled, it seemed like the majority of NFL fans were cool with Matt Ryan winning this year's NFL MVP award. If you look at his raw statistics -- which many will look to when voting -- it's hard to argue. Our advanced numbers favored it, too.
There's no doubt, though, that this season saw a controversial MVP race. Ryan's numbers and play were off-the-charts good, but Tom Brady put in some serious work in his 12 regular season contests, and Aaron Rodgers made a strong case as well, carrying the Packers' offense into the playoffs.
Because of this, it may feel like Ryan's MVP wasn't as deserving as past quarterback winners.
Well, according to our Net Expected Points (NEP) metric, which you can read more about in our glossary, Ryan's MVP season certainly wasn't the greatest we've seen over the last decade and a half. It wasn't the worst, either.
What the table below shows us is the number of expected points an MVP quarterback -- there have been 13 of them since the turn of the century -- added in sum, how many points he added per drop back, the average per drop back rate for that particular season, and the difference between his rate and the average rate.

Year
Player
Passing
NEP
Per Drop Back
Avg. Per
Drop Back
Difference
2004
Peyton Manning
231.10
0.45
0.03
+0.43
2011
Aaron Rodgers
231.30
0.43
0.01
+0.42
2007
Tom Brady
259.40
0.43
0.02
+0.42
2013
Peyton Manning
278.52
0.41
0.07
+0.34
2009
Peyton Manning
188.80
0.32
0.02
+0.30
2003
Steve McNair
105.43
0.25
-0.01
+0.26
2001
Kurt Warner
145.17
0.25
-0.02
+0.26
2016
Matt Ryan
212.86
0.37
0.12
+0.25
2003
Peyton Manning
139.85
0.24
-0.01
+0.25
2010
Tom Brady
152.66
0.30
0.05
+0.25
2014
Aaron Rodgers
188.41
0.34
0.10
+0.25
2002
Rich Gannon
133.12
0.20
0.02
+0.19
2015
Cam Newton
105.04
0.20
0.11
+0.09

As you can see, Ryan's efficiency numbers place him in the same tier as these other league MVPs, but his season was far from elite when adjusted for the year. So he was deserving, but he certainly didn't show us anything new.
(Oh, and for the record, these are all passing, not rushing, numbers -- that's why Cam Newton isn't getting the love he deserves for last year's campaign.)