Could Brandin Cooks Actually Come Close to Antonio Brown's Production in 2016?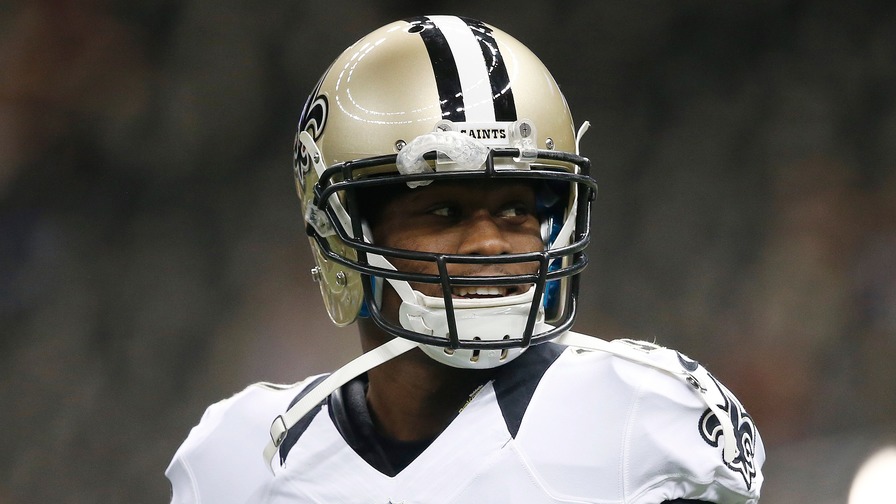 We in the football community are often prone to hyperbole.
Whether it's scouts comparing defensive end Joey Bosa as a prospect to modern-day superstar J.J. Watt, TV commentators calling Odell Beckham's one-handed catch the most impressive play they've ever seen (allow me to introduce you to David Tyree), or game-by-game fantasy comparisons, we really love to exaggerate for artistic and poetic emphasis.
Now, with all of that said, what if New Orleans Saints wide receiver Brandin Cooks was really as good as Pittsburgh Steelers legend Antonio Brown?
This isn't some hot-takey clickbait thinkpiece: Cooks had an incredible Week 1 showing for his Saints, catching 6 of 9 targets for 143 receiving yards and 2 touchdowns.
He actually outscored Brown -- who caught 8 of his 11 targets for 126 yards and 2 scores -- in fantasy football.
Everyone is high on Antonio Brown's potential for a historic 2016 season and effusive in their praise of his extremely successful career, but could Brandin Cooks be just as good?
Could Cooks be as good as Brown in 2016?
Too Many Cooks
Why on earth would we anoint a 5'10", 185-pound wideout as king? Well, because Antonio Brown is also 5'10" and weighs a near-identical 181 pounds. In fact, the two have strikingly similar athleticism scores and production from the NFL Combine when they were rookies.
| Player | Arm | Hand | 40 (10) | Vert Jump | Broad Jump | Shuttle | 3-Cone |
| --- | --- | --- | --- | --- | --- | --- | --- |
| Brandin Cooks | 30 3/4" | 9 5/8" | 4.33 (1.54) | 36" | 10'0" | 3.81 | 6.76 |
| Antonio Brown | 31" | 9" | 4.48* (1.50*) | 33 1/2" | 8'9" | 4.18 | 6.98 |

Surprisingly, Cooks is leaps and bound more explosive than Brown, in a nearly identical (slightly more robust) package. If you're a more visual processor, here are each of Cooks' and Brown's MockDraftable pages. There is absolutely no physical reason to think that Cooks is inferior to Brown, and that has been clearly on display in highlight-reel moments like his 98-yard touchdown reception on Sunday.
Still, physical performance wasn't what caused Antonio Brown to outperform his draft pedigree and become one of the better wide receivers in the National Football League. It was his awareness, his route-running, and a really good offense fitted to his skills.
We can see how well Cooks is developing these skills in metrics like his Reception Net Expected Points (NEP) per target and Reception Success Rate.
NEP is a metric that describes the contribution a play (or player) makes to a team's chances of scoring. By adding down-and-distance value to standard box score information, we can see just how much each play and each team as a whole influence the outcome of games. For more info on NEP, check out our glossary.
The chart below shows Brown's career trajectory for his Reception Success Rate -- the percentage of catches he made that went for positive NEP -- and catch rate.

Impressively, Brown has sustained a Reception Success Rate within one standard deviation, plus or minus, for his whole career. The catch rate shows us a more interesting trajectory, however. The huge plummet from his rookie year is a result of going from 19 targets in his rookie season to 124 in his second; a 16.1 yards per reception mark indicates he was used more as a speedy deep threat that sophomore season.
Each year after that, though, we see a steady progression upward in catch rate, indicating more developed receiving and a better rapport with quarterback Ben Roethlisberger.
Cooks shows an eerily similar trajectory in his catch rate, but his Reception Success Rate -- while starting lower than Brown's -- has had a steady upward course so far (assuming, of course, the 2016 production holds).

We're looking at just two seasons plus a game, but his trajectory seems fairly similar to Brown's, though the big difference is in their Reception NEP per target rates.
Aside from a down year in 2012, where he was used more as a possession receiver than top target, Brown has kept a Reception NEP per target rate above 0.70. Cooks was used as a short-yardage specialist in his rookie 2014 and put up a meager 0.60 Reception NEP per target.
He's getting more and more run as a downfield threat (13.5 yards per reception in 2015) as the years go on, but he's definitely not on Brown's level yet.
He's headed in the right direction, but Cooks is no Brown just yet (which shouldn't surprise anyone).
The Volume Goes to 11
Even if he isn't nearly at the point yet where Antonio Brown is, there is great reason to believe that Cooks will become one of the best receivers in the league this year. One such reason is his ever-increasing target rate.
The reason we care about target rate is that any wide receiver can run a ton of routes, but the ones who get open consistently on their routes will be targeted by their quarterbacks.
For instance, former Green Bay Packers wide receiver James Jones ran just four fewer routes than Antonio Brown in 2015 (per Pro Football Focus) but was targeted on just 14.24 percent of them compared to Brown's 29.87 percent. Cooks himself -- in only his second NFL season -- was targeted on 20.06 percent of his routes in 2015.
Among the 81 receivers with at least 75 targets that year, Brown ranked 4th in target rate; Cooks ranked 35th. In Week 1, Cooks saw a target on 21.43 percent of his routes, while Brown earned 29.73 percent.
There is still disparity, but Cooks is beginning to close the gap ever-so-slightly to his fellow mighty mite.
Working in Cooks' favor is that he has all the talent in the world to be an improvement on Brown, and his quarterback is just as good a passer -- maybe better -- than the Steelers'. With all of Cooks' rate stats improving, 2016 should still be a breakout year for him, but it's unlikely it will be on the level of Antonio Brown anytime soon.
If his Week 1 pace were to hold, he'd be heading toward a season with nearly 1,300 yards receiving on 144 targets, both career-highs, and Cooks' ability to score from anywhere on the field makes him a threat for double-digit touchdowns in any year.
Cooks is an explosive and incredible wide receiver, but what still distances Brown from his physical peer is success as a downfield receiver (Cooks had 45 targets on passes of 20 or more yards to Brown's 58 in 2015) and in the red zone (8 red-zone targets last year to Brown's 23).
But if his trajectory continues, Cooks could be joining the NFL's elite in the near future.