3 FanDuel Kickers to Target in Week 1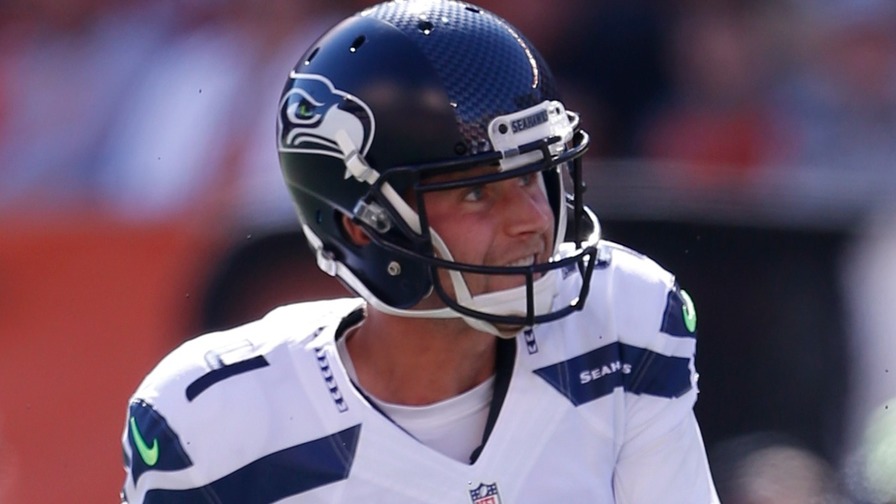 In fantasy football, every point counts, and points are the only way you can win.
You need to maximize output from each and every player on your roster, and "punting" a position is never truly ideal. Sometimes in season-long leagues, you simply are stuck without any better options than who is on your roster already, but in daily fantasy football, where you are in control of every player you pick, there are no excuses.
So when you're making your lineups on FanDuel, don't leave kicker for last and choose whichever minimum-salary player fits in.
Move the position higher up on your priority list and learn to love the kicker. Start by targeting these three guys in Week 1.
Steven Hauschka, Seattle Seahawks
FanDuel Price: $4,800
Steven Hauschka has it all going for him this week, when his Seattle Seahawks host the Miami Dolphins as 10.5-point favorites. No other team is favored by more than seven points in Week 1.
Since 2013, kickers who have had at least 1 attempt of any kind have scored 0.38 FanDuel points over their salary-implied total when favored by 10 or more points. More importantly, that jumps to 1.69 points above their implied total when their team wins. Our algorithms project Seattle to win this game more than 80% of the time, and the oddsmakers agree.
Fire up Hauschka -- even at $300 over the minimum -- and build your lineup from there.
Cairo Santos, Kansas City Chiefs
FanDuel Price: $4,800
If you're a bit concerned about the Seahawks for whatever reason or want to avoid potentially the most obvious kicker on the slate, consider Cairo Santos. His Kansas City Chiefs are 7-point favorites over the San Diego Chargers in a game our algorithms see them winning 77.8% of the time. We already know we should be seeking kickers on winning teams -- teams down by 10 aren't going to be settling for field goals all game, after all.
The Chiefs have an implied team total (derived from the over/under of 44.5 and the spread of 7) of 25.75, the fifth-highest mark on the slate, and kickers on teams with an implied total of 25.25 to 27 since 2013 have scored 0.90 points above their salary-implied expectation.
Nick Novak, Houston Texans
FanDuel Price: $4,500
We'll always try to pinpoint a minimum-salary kicker just in case you need to squeeze out every dollar everywhere else, and the best option at $4,500 this week is looking like Nick Novak. His Houston Texans are 6-point favorites (and our algorithms give them a 69.7% chance to win) over the Chicago Bears. Their implied total of 25 (the over/under is 44) still suggests a positive bump to his point total, too.
Simply put: the historical data suggests that you need kickers on winning teams, and these three guys have some of the best odds to secure a win in Week 1 available -- both in the NFL and on FanDuel.