How Well Did High-Ownership Players Perform for Daily Fantasy Football in 2016?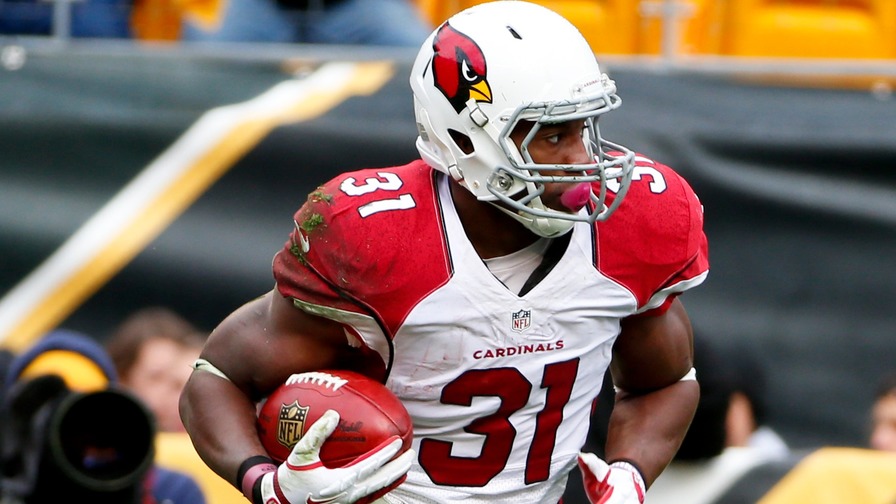 Every time you fill out a tournament lineup in daily fantasy football, you've got two conflicting voices trying to shred your brain to pieces. Picking between the two is nearly impossible.
"Fade that high-ownership wide receiver, man. You know you've got a leg up over the field if he busts. Just do it."
"He's popular for a reason, you dolt. Just plug him in and collect your millions later. Amateur."
The "use him" proponent is, admittedly, aggressive, and the temperament is a work in progress. But that aggression is well founded. If the entire field is chomping at the bit to use a certain player, it probably means they're in a good spot to rack up points.
On the flip side, there are extreme advantages to not using these same guys. Football is a high-variance sport on a weekly basis, especially at positions such as wide receiver. That means that there's a good chance on a given week that the most popular guy will wind up giving you a dud. If he's on your roster, you're sinking with the ship. If you fade him, though, you've essentially cut the field in half, allowing yourself to compete almost exclusively with those bold enough to accompany you in those frightening waters.
The anecdotal advantages to each side are obvious, and you're likely well aware of the pros and cons. But if we knew how often the chalk would bust, it would likely make it easier for us to decide when to swallow it and when to stay away. That's what we're going to try to do today.
Every week on numberFire, premium subscribers are able to see FanDuel ownership percentages for the previous slate of games, telling you who was popular and who was not. By turning to these ownership percentages, we can go back through the 2016 season to investigate exactly how the most popular players performed. If they generally did well, then it would make more sense to just suck it up and accept that burden. If not, though, it would incentivize fading the popular plays and turning elsewhere on a more regular basis. We'll never know the definitive answer here -- each slate and each player is different -- but it can at least make our decisions more informed.
Let's take a look back at how things shook out over the course of this past season. We'll start off by doing a broad overview of some takeaways from the data, and then we'll go position-by-position (yes, including defenses and kickers) to investigate conditions that made a bust more or less likely.