Fantasy Football: 8 Offensive Line Takeaways From 2016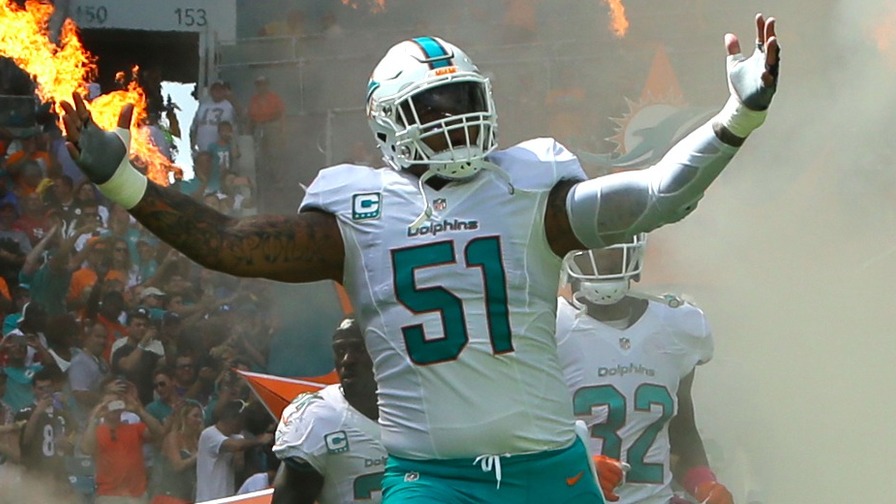 Sometimes, life just ain't far, yo. And there was no better evidence of this than Saturday's game between the Houston Texans and the Oakland Raiders.
As you know, the Raiders had to play that game without quarterback Derek Carr, who broke his leg in Week 16. But they were also without left tackle Donald Penn, a crucial piece of one of the league's best units up front. And it showed.
Without Penn, the Texans' Jadeveon Clowney logged an interception and was all up in quarterback Connor Cook's business, and Whitney Mercilus notched a pair of sacks. If you had a one-game snapshot of the Raiders' offensive line, you'd think they were a run-of-the-mill group all because Penn was too hurt to suit up.
We see this all over the NFL on a weekly basis. When a team doesn't have a piece of its offensive line, they're going to perform a bit different than they would under normal circumstances. If it's an extended absence, it can completely taint our broader perception of that team's offense. As such, we need to take a look back through the season to see which teams may have been on the wrong side of offensive-line variance, potentially readying themselves for bounce-back campaigns at full health in 2017.
The easiest way to spot these deficiencies is using numberFire's Net Expected Points (NEP), the metric we use to track the efficiency of both teams and players with the team totals being adjusted based on strength of schedule.
Here's how NEP works. Prior to each play, there's an expected number of points an offense will score on its current drive. A two-yard rush on 3rd and 1 picks up a first down, likely increasing those expected points. That same two-yard rush on 3rd and 3, however, will likely result in a punt, and NEP will help quantify the difference between those two outcomes.
Using NEP, let's look at some interesting splits across the league this year that can show where a team may have lagged due to a missing piece up front. This should help us spot teams that could be primed to outperform expectations when looking forward to next year.