Market Share Report: The Raiders Are a Nightmare Again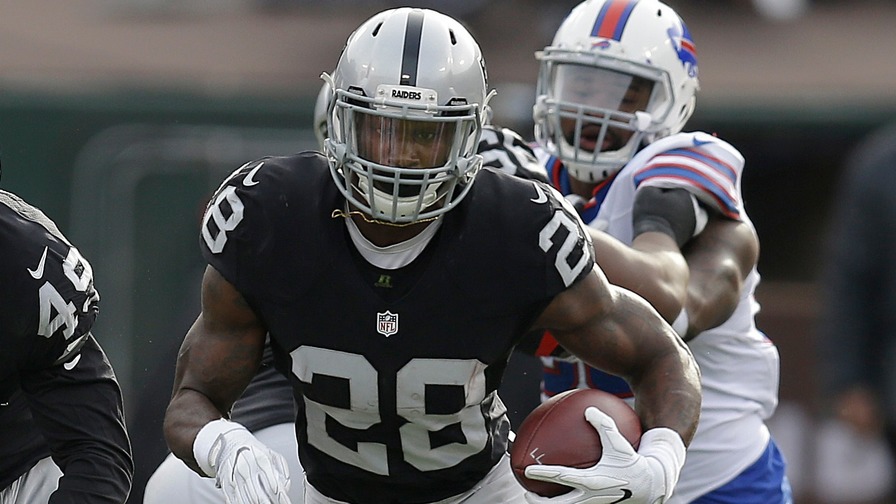 Now that the season-long championships have all wrapped up, it's time to mentally check out from fantasy sports. You've been busting your butt off all year, so you deserve a bit of a break from constantly sweating where the Baltimore Ravens' spin wheel of running-back carries will stop this week.
Unless you enjoy winning, that is.
While the final few weeks of the season can be a bit of a crapshoot -- and devoid of season-long contests -- they can teach us plenty for next year and provide us a wealth of entertainment in the form of daily fantasy. Sure, it's hard to stay mentally engaged that long, but the long-term upsides definitely outweigh any short-term agony.
We can get a little assistance in this using numberFire's DFS tools. These will allow you to see carry market shares, target market shares, and red-zone market shares over the past five, three, or one games to know whose workloads are changing and who's getting looks where it counts most.
Let's go through these three categories from Week 16 to see what we were able to learn. These may not all be things we can apply to 2016, but it's still information we absolutely need to know.