Don't Expect a Bounce Back From Power 5 Teams That Disappointed in Week 1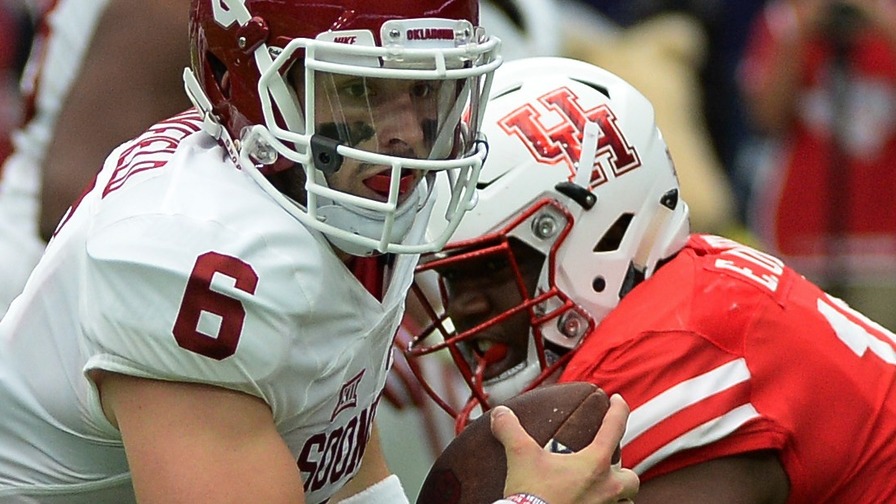 Novice bettors are often taught that line value can be had if you think contrarian. The notion is based on the simple premise that the market can over-adjust based on recency bias.
A dominant win or an upset loss can swing the following week's line several points. If you can determine where there may be an overcorrection based on that single game, recent performance, a bettor could potentially land on a winning side based on a few "free" points.
There may be no better opportunity to take advantage of soft lines than in Week 2, which could rightly be dubbed Overreaction Saturday. This is especially true for Power 5 teams that lost on opening weekend to assumed inferior opponents in the Group of 5 or FCS.
Last weekend saw seven Power 5 teams -- Iowa State, Kentucky, Mississippi State, Northwestern, Oklahoma, Virginia, and Washington State -- go down to non-Power 5 teams. Perhaps even more surprisingly, four of those teams went to a bowl game last season.
One might hypothesize, as I did, that those Power 5 teams might be undervalued in Week 2 based on the potentially hasty assumption that the team was worse than expected. However, what I found suggested that oddsmakers often times mistakenly built in regression back to the mean with those Week 1 losers.
Looking back on 38 games since 2010 where a Power 5 team lost in Week 1 to a Group of 5 or FCS school, a couple of trends reveal themselves that could help bettors in Week 2.
Week 1 Losers as Underdogs
In the last seven seasons, a Power 5 team has been an underdog in Week 2 after a Week 1 loss to a Group of 5 or FCS team 17 times. In the opener, those teams were defeated on average approximately 30-20.
To read all premium content, upgrade to a Premium account with numberFire
If you're not a Premium subscriber, it takes just a few seconds to sign up. You'll get access to all of our insider information, game projections, handicapping advice, DFS tools, advanced statistics, and more.