March Madness: 4 Final Four X-Factors, Presented by SeatGeek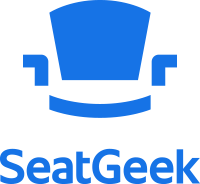 Watching the games this weekend? Why not head to the game? With SeatGeek, you can get the best available seats at the best prices. And with special code NF10, get 10% off your next order of $50 or more. Get tickets now!

Among the four teams taking the court Saturday in San Antonio, we know the household names we're dealing with.
For Kansas, Devonte' Graham will lead from the perimeter, as Udoka Azubuike looks to dominate Villanova down low. On the flip side of that same national semifinal, Graham and company will deal with potential NBA lottery picks in the Wildcats' Jalen Brunson and Mikal Bridges.
For Michigan and Loyola-Chicago, the names are less obvious. With the Wolverines, the three-headed monster of Moritz Wagner, Charles Matthews and Muhammad-Ali Adbur-Rahkman is still well-known. But for the Ramblers -- a team with four different leading scorers through four tournament games -- it's a 98-year-old nun named Sister Jean who has become their most-talked about star.
The leadership and play of a Graham, Brunson or Wagner -- or even the four coaches that remain -- can mean so much in the Final Four. But as we get down to the final three games of the season, it often takes the effort of an unsung hero to pull out a close game or help spark a comeback win.
In one way or another, each of these four players best fits the "x-factor" mold as a guy who could help lead his team to championship glory.
Aundre Jackson, Loyola-Chicago Ramblers
While this year's Cinderella has had four different players lead the way in scoring in each of four games, Loyola has also had six different players score in double figures, with all six averaging at least 8.3 points per game so far. Aundre Jackson might be the most surprising of those four.
A 6'5" sophomore forward, Jackson has averaged 11 points in 19.1 minutes off the bench this season. In the tournament, he's been even better -- the Ramblers wouldn't be here without him. Through four games, he is averaging just 18.5 minutes off the bench, but he's made the most of those minutes with 12.3 points on 60.6% shooting from the floor.
Jackson is coming off of a six-point outing (in 13 minutes) in which he hit all three of his shots. But in Loyola's first three games he posted over a 30% usage in each while scoring 12, 16 and 15 points, respectively. He isn't a three-point shooter -- hitting just 1-of-4 from downtown all tournament -- and he gets most of his scoring down inside or at the foul line, where he has knocked down all eight of his attempts.
According to Sports Reference's adjusted defensive efficiency, Michigan ranks fourth in the nation. They are 53rd in two-point percentage against, but they've allowed the 8th-most two point attempts and the 27th-most two-point makes overall. Jackson's effectiveness inside the three-point line could be the extra punch Loyola needs to get past the Wolverines.
Zavier Simpson, Michigan Wolverines
Michigan's defense is elite, but its offense is also 35th in adjusted efficiency per 100 possessions. So, naturally, we point to the offensive performances of Wagner, Matthews and Adbur-Rahkman -- each has scored at least 20 points in a tournament game -- and the 99-point outburst against Texas A&M. But it's unsung sophomore Zavier Simpson who has led the charge on the defensive end.
In limiting teams to 59 points per game and an average of 87.7 points per 100 possessions (7.4 points better than their season average), Simpson has been a big factor from his guard spot. He has an average defensive rating of 83.8, with two games below 85 and his worst (92) coming against Houston in the second round.
In his 31.3 minutes per game, Simpson has racked up 11 steals and a block, including a 6-steal game against A&M. But that's no surprise to Michigan followers. On the year, Simpson averaged 1.3 steals and put up 2.2 win shares in 39 games. His defensive box plus-minus of 4.9 was best among all Wolverines to play at least 1,000 minutes.
When we add in Simpson's contributions on the offensive end -- 29 points and 18 assists to 8 turnovers -- it becomes quite clear that he's going overlooked for everything he brings to the table.
Malik Newman, Kansas Jayhawks
Coming into the NCAA Tournament, Malik Newman wasn't as obvious as an x-factor for the Jayhawks. After transferring from Mississippi State, Newman averaged 14 points a game, but as a sophomore he flew under the radar behind the experience of his fellow guards -- Graham, Sviatoslav Mykhailiuk and Lagerald Vick.
If that wasn't enough to hide the talents of Newman, the question marks around the health of stud big man Azubuike sure did it. But he's done everything to make his name known with his outstanding play through the first four rounds.
After shooting 46.4% from the field, 41.5% from three and 83.2% from the line on the season, Newman has gone on to shoot even better with the lights at their brightest. En route to averaging 21.8 points in the tourney -- with 28- and 32-point performances -- he's knocking down 48.3% from the field and 3.3 threes per game on 44.8% from deep. And that's while adding five points from the charity stripe at a near-91% clip.
Looking beyond Newman's 20-plus points and 2-plus assists per contest, his defense has actually been pretty big, particularly in the last two rounds. Against Clemson and Duke, Newman combined for 11 defensive rebounds and 4 steals. The fact that he posted a 104 defensive rating while guarding the likes of Duke's Trevon Duval and Grayson Allen just speaks to the impact he can have on both ends.
He'll have the chance to prove it yet again as he battles with Nova's duo of Brunson and Bridges.
Omari Spellman, Villanova Wildcats
If you haven't picked up on it yet, at 7'0", 280 pounds, Udoka Azubuike can be a problem for any team. But, unlike most teams, Jay Wright has a talented big man of his own in freshman Omari Spellman.
Coming in at 6'9" and weighing in at 260 pounds, Spellman isn't the same build as Azubuike, but he's pretty close, and Azubuike's advantage of three inches and 20 pounds shouldn't be as big of a deal. Even as a freshman, Spellman has flashed big defensive upside with 1.5 blocks per game and a team-best 96.7 defensive rating. That, when combined with his unique offensive skillset, is what makes him not only an intriguing NBA prospect, but a problem for the Jayhawks' big man.
At his size, Spellman provides an inside-outside game seldom seen in college basketball. In Villanova's four tournament wins, he's averaging 11.5 points in 27 minutes per game. While getting up 19 three-point attempts, 58.7% of his points have from beyond the arc, where he's converted at a rate of 47.4%. Whether Bill Self likes or not, Azubuike will have to get out and guard him on the perimeter, which could spell foul trouble or, at the very least, limit his impact blocking shots (1.7 per game) and rebounding (7.1) down low.
Spellman has shown the ability to excel against high-level big men like Azubuike. In the Wildcats' last two matchups with West Virginia and Texas Tech, he's totaled 29 points and 6 three-pointers on 55.6% shooting and 54.5% from three. He added three free throws on three attempts as West Virginia's Sagaba Konate and Texas Tech's Zach Smith combined for seven fouls in 50 minutes.
As Graham and Kansas' handful of guards go up against Brunson and Bridges, don't be surprised if the battle of the bigs decides this war of the 1 seeds.