3 Daily Fantasy Basketball Value Plays for the Two-Day 5/25/16 and 5/26/16 Slate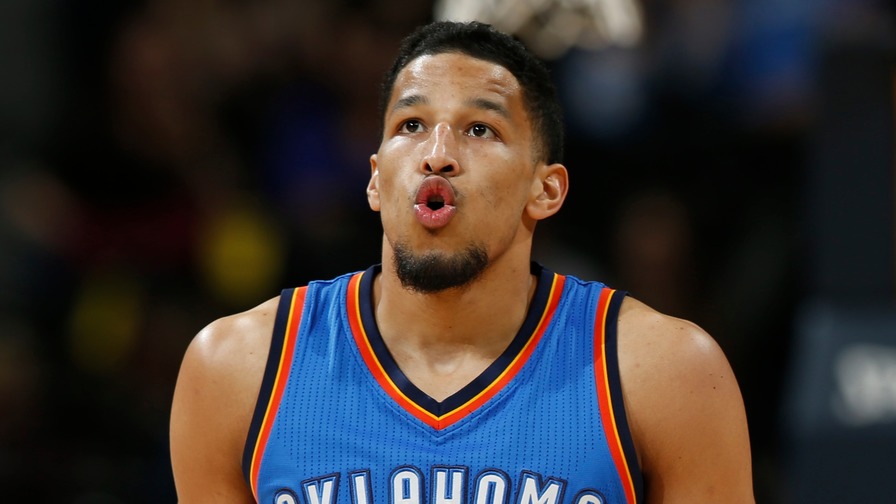 With only one game apiece on both Wednesday and Thursday, daily fantasy contests that begin today include both nights.
One of the keys to finding success in daily fantasy basketball is uncovering potential value plays. If you're looking to roster a stud player or two, you'll need to find one of these lower-priced options to squeeze everyone into your lineup.
Let's take a look at three guys who can help fill the gaps in your lineup.
Andre Roberson, SG, Oklahoma City Thunder
FanDuel Price: $3,500
The Warriors are daring Andre Roberson to beat them, and he is doing just that. Roberson has been great all series and is becoming more involved in the Thunder offense.
In Game 4, Roberson scored 50 fantasy points. That's not a typo. The minimum-priced Roberson, who averaged 4.8 points and 3.6 rebounds in the series, poured in 50 fantasy points in a crucial win against the defending champs.
Golden State fouled him intentionally a few times, which led to eight free throws. While he did miss six of the eight, the extra points still counted for fantasy purposes. He contributed 17 points, 12 rebounds, 3 assists, 5 steals, and 2 blocks.
His price will surely be up tomorrow, so today is the only chance you'll get him at $3,500 again. He offers a ton of value -- just don't get greedy and expect another 50 points from him.
Cory Joseph, PG, Toronto Raptors
FanDuel Price: $3,700
Cory Joseph is another option who is extremely inexpensive. Coming in at just $3,700, Joseph is averaging 0.82 fantasy points per minute. The per-minute stats for Joseph are key, as his playing time is sporadic.
He saw just about 15 minutes of action in Games 1 and 4 while he saw about 29 minutes of action in Games 2 and 3. As you could probably guess, his fantasy production was very solid in the two games during which he saw a lot of minutes.
He is the risk/reward player of the slate. If the playing time is limited, he could easily put up a dud. However, if the playing time is extended like the middle two games, it will be easy for him to reach at least five times his cost (points per $1,000 in salary) at such a low salary.
Serge Ibaka, PF, Oklahoma City Thunder
FanDuel Price: $5,000
Serge Ibaka has now scored at least five times his cost in four of the last five games. Ibaka seems relatively safe, and while he may not offer the savings like Roberson and Joseph, he is still a great value at just $5,000.
Ibaka is playing more as the Thunder are rolling out a smaller lineup at times against the Warriors. He is very involved in the offense with multiple pick-and-roll and pick-and-pop situations.
Ibaka is averaging 0.78 fantasy points per minute through the first four games of the series. Pairing his per-minute average with his 33 minutes per game would produce just over five times his price tag.